Editorial Board Guest Author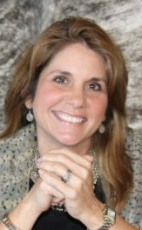 Ms. Anseeuw
Michelle Anseeuw
Founder , Valorem Group
A seasoned professional, whose experience includes over 30 years with some of the biggest names in hospitality, Michelle Anseeuw most recently served as the Regional Vice President of Sales and Marketing for Highgate Hotels. In her role, Ms. Anseeuw has overseen the largest full-service properties in her portfolios, with her territory encompassing independent as well as branded assets throughout the Southeast USA and the Caribbean.
Prior to working with Highgate, Ms. Anseeuw's experience included Regional Sales Management positions with Hersha Hospitality Management, as well as with the world-famous Eden Roc Resort Miami Beach and Morgans Hotel Group, in addition to her experience with Valorem Group and InterContinental Hotels Group.
Ms. Anseeuw is fluent in Spanish & French. She has a B.S. in Hospitality and an MBA in International Business, She is also a Certified Meeting Planner (CMP) and a Certified Hotel Sales Executive (CHSP) and a graduate of the FBI Citizens' Academy. She enjoys scuba diving, motorcycles, orchids and of course, travel.
Valorem Group is an innovative alternative to traditional sales/marketing and staffing options, offering commitment free sales and marketing during this time of uncertainty on a short-term contract. Valorem Group provides 100% of marketing support to the sales initiatives of hotels, targeting leisure travelers and group business.
The experts at Valorem Group have worked for over 180 hotels including leaders in the industry such as IHG, Hilton, Marriott, Silken, Morgans. Services include public relations, social media, email, digital media, programmatic and artificial intelligence. All results are driven by metrics, covering all segments.

Please visit http://www.valoremgroup.com/ for more information.
Linkedin Profile: https://www.linkedin.com/in/michelle-anseeuw-chsp-cmp-mba-04aa244/
Ms. Anseeuw can be contacted at +1 561-324-9629 or manseeuw@valoremgroup.com
Author's Articles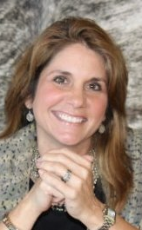 By Michelle Anseeuw, Founder , Valorem Group