Editorial Board Guest Author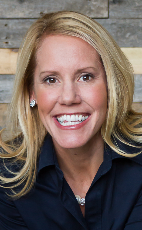 Ms. Kaiser
Jessica Kaiser
Owner & CEO, Hawthorn Creative
Jessica Kaiser is the owner and CEO of Hawthorn Creative, a full-service hospitality marketing agency in Portsmouth, New Hampshire. She has a proven track record of rolling up her sleeves and helping resorts, event venues, and destinations spark connections with their guests through award-winning design, forward-thinking content, and targeted brand strategy.
From hospitality industry giants like Four Seasons and Fairmont to boutique hotels and independent venues, Ms. Kaiser is known for building authentic connections that drive results.
Armed with a dual degree in fine art and English from the University of New Hampshire, Ms. Kaiser took a sales position with a technology company in Massachusetts, where she developed an understanding of business and strategy. Seeking a better balance between creativity and business, she left the tech industry in 2001 and launched what was then known as Hawthorn Publications - a marketing agency focused on delivering print solutions for the hospitality industry, largely for wedding venues that were looking for memorable collateral to put into the hands of prospective brides and grooms.
In 2005, Hawthorn launched its first custom magazine for longtime client Ocean Properties. The addition of in-room magazines to Hawthorn's service offerings eventually positioned the company as a print marketing agency with a full suite of services encompassing a range of brand collateral, from hotel key cards and pocket folders to business cards, menus, and more - even coffee table books.
Hawthorn rebranded in 2012 as Hawthorn Creative and launched a full suite of digital marketing solutions. Their offerings quickly grew to encompass web and blog design, social media strategy, email marketing, SEO, and paid digital strategies. This shift was more than just a new family of products and services: It was a new way of thinking and interacting with clients, beginning with a thorough examination of their brand and marketing goals to identify pain points before deploying intentional, impactful solutions.
Today, the Hawthorn Creative team of digital strategists, designers, writers, photo editors, and account managers produce as many as 550 unique projects for more than 300 different clients each year. Their client base ranges from multi-property hotel management companies to boutique resorts, destination management companies, wineries, and historic and cultural venues.
As the Hawthorn brand continues to evolve, it stays true to its mission of inspiring individuals to create the most memorable moments of travel, exploration, and celebration with the venues and destinations of the clients they serve.
Please visit http://www.hawthorncreative.com for more information.
Linkedin Profile: https://www.linkedin.com/company/hawthorn-creative/
Ms. Kaiser can be contacted at +1 603-610-4300 or jkaiser@hawthorncreative.com
Author's Articles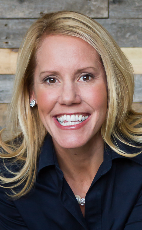 By Jessica Kaiser, Owner & CEO, Hawthorn Creative