Editorial Board Guest Author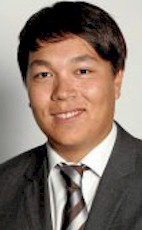 Mr. Sabel
Torsten Sabel
Chief Operating Officer & Co-Founder, Customer Alliance
Torsten Sabel is Managing Director, Chief Operating Officer (COO) and co-founder of Customer Alliance, one of the European market leaders for Customer Experience Management and Online Reputation Management. In his role, Mr. Sabel is responsible for the operational business, human resources and corporate development. He also plays a key role in designing and implementing the corporate strategy as well as optimizing internal processes.
Customer Alliance helps companies, independent hotels and international chains worldwide to generate more reviews, increase their reputation score and automate the communication with their customers along the entire customer journey.
Mr. Sabel's passion for these topics originates in the hotel industry and runs like a red thread through his career path. While still at school, he decided to do an apprenticeship as hotel specialist at the Fairmont-Raffles-Swissotel in Berlin and New York City. He graduated in Business Administration with a specialization in Hospitality Management at the Zuyd University of Applied Sciences, Service Design at the Hong Kong Polytechnic University as well as International Marketing/Internet Technologies at the Maastricht University.
After graduating, Mr. Sabel decided to become an entrepreneur himself. Together with Moritz Klussmann, a school friend, he founded Customer Alliance in 2009. Today, the company employs around 100 team members and successfully serves more than 7.500 business customers in more than 35 countries.
In addition to his responsibilities at Customer Alliance, Mr. Sabel is Head of the Advisory Board of the Hospitality Sales and Marketing Association International (HSMAI) and he is a member of the German Hotel Association (Deutscher Hotelverband, IHA).

Please visit http://www.customer-alliance.com for more information.
Linkedin Profile: https://de.linkedin.com/in/torsten-sabel-9415256
Mr. Sabel can be contacted at +49 03076289000 or stv@customer-alliance.com
Author's Articles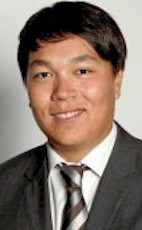 By Torsten Sabel, Chief Operating Officer & Co-Founder, Customer Alliance