Editorial Board Guest Author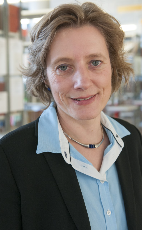 Dr. Bremser
Kerstin Bremser
Professor, Pforzheim University of Applied Sciences
Kerstin Bremser has been Professor of International Business at the Pforzheim University of Technology, since 2008. After completing training in industrial management and studying European Management, Prof. Bremser began her professional career in the department of strategic management consulting at McKinsey & Company.
In 2000, Prof. Bremser moved to internal management consultancy at Degussa AG. At the same time, she commenced her doctoral studies at the University of St. Gallen (HSG) in Switzerland which she finished in 2004. By September 2003, she was also working professionally in Switzerland as Key Account Manager and later Assistant Sales Manager for construction chemicals.

Since her appointment to the Pforzheim Institute of Applied Sciences, Prof. Bremser has been involved in teaching and research related to strategic issues as well as crisis management in the tourism industry and cultural difference between Europe and South America. Her articles are published in renown international journals (International Journal of Hospitality Management, International Journal of Contemporary Hospitality Management, Services Industries among others) where she also serves as reviewer.

Prof. Bremser belongs to several international research teams that currently focus on the impact of the Covid-19 pandemic on tourism. The first articles are due to be published in 2021. In 2016 she received the Emerald Literati Network Awards for Excellence for a paper on gender-specific decision making in the tourism sector. Due to her professional experience she was from 2017 to 2018 a member of the Intertalentum Scientific Advisory Board of Automous University, Madrid, Spain to select post-doctoral candidates for Marie-Curie Fellowships.

Prof. Bremser is also a member of different evaluation bodies (e. g. DAAD, AQAS). She regularly serves as guest lecturer at various Spanish-speaking universities (ESAN - Peru; Universidad del Pacifico, Peru; Coruña University, Spain), and is fluent in German, English, Spanish, French, and Portuguese.
Please visit http://www.hs-pforzheim.de/ for more information.
Dr. Bremser can be contacted at +1 818-397-4630 or kerstin.bremser@hs-pforzheim.de
Author's Articles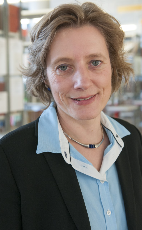 By Kerstin Bremser, Professor, Pforzheim University of Applied Sciences