Editorial Board Guest Author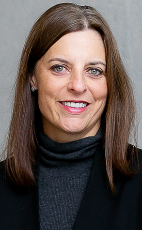 Ms. Scribner
Adrienne Scribner
Principal, Managing Director of Washington, DC Office, Baskervill
Adrienne Scribner, Principal in Baskervill's award-winning hospitality studio, has over two decades of experience as an interior designer in the hospitality industry, working with clients such as Marriott International, Gaylord, Sheraton, Ritz Carlton, Moxy and more.
Known for a research-based approach to products and processes, Ms. Scribner delivers design work meant to withstand the ever-changing needs of guests, clients, and brands alike. With deep experience in every phase of design and a keen eye for details, she's a sought-after mentor to young designers.
Prior to Baskervill, Ms. Scribner worked for Marriott International for 8 years as a designer in their Capital Expenditure Program where she honed her expertise in prototype development, procurement processes, and pricing knowledge, then worked independently for 15 years as a consultant to major hoteliers leading prototype development and design.
Ms. Scribner also serves as the Managing Director of Baskervill's Washington DC office. She is a certified interior designer in Virginia and Maryland and holds an Interior Design degree from Virginia Tech, along with an MFA from George Washington University Columbian College of Arts & Sciences.
Ms. Scribner is passionate about giving back to the profession by mentoring the next generation of interior designers and hopes to one day teach. Recently, she has been researching the most effective ways to make hotels as safe as possible during and after the COVID-19 pandemic.

Please visit http://www.baskervill.com for more information.
Linkedin Profile: https://www.linkedin.com/in/adrienne-scribner-a1900866/
Ms. Scribner can be contacted at +1 202-550-5299 or ascribner@baskervill.com
Author's Articles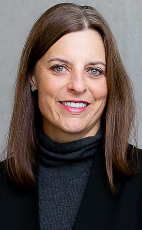 By Adrienne Scribner, Principal, Managing Director of Washington, DC Office, Baskervill