Editorial Board Guest Author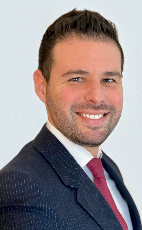 Mr. Phillips
David Phillips
Co-Founder & President, Jurny Inc.
David Phillips is the co-founder and president of Jurny, a hospitality tech company offering SaaS-based management solutions designed to accommodate the evolving needs and expectations of the modern traveler.
Mr. Phillips has more than 10 years of experience in developing and licensing intellectual property, executing major strategic partnerships and creating massive growth in companies. In his early 20s, he was responsible for building global brands that amassed tens of millions in sales and entered negotiations for major entertainment production deals. Mr. Phillips has been responsible for more than $75 million in licensed consumer product sales over the course of his career.

In 2017, Mr. Phillips decided to use this expertise to co-found GuestWiser, now Jurny, with his current partner and co-founder, Luca Zambello, with one goal in mind - to disrupt one of the oldest marketplaces in the world, hospitality. Without selling any equity, they have grown the business from $0 to $2.3 million in revenue, built technology, automated large scale operations and developed a complex infrastructure capable of handling the remote management and operation of thousands of professionally run short-term units with just a hand full of employees. The duo bootstrapped the company prior to raising more than $4.9 million in funding.
The company now operates more than 370 units across five markets (with more than 2,500 additional units in the pipeline), managing the highest reviewed and revenue-generating units in the industry year-over-year. In August, the company reported 200 percent growth with occupancy rates double the industry standard during peak hotel closures due to the global pandemic.
Please visit http://www.jurny.com/ for more information.
Linkedin Profile: https://www.linkedin.com/in/david-phillips-a1ba3733/
Mr. Phillips can be contacted at +1 949-258-2151 or david@jurny.com
Author's Articles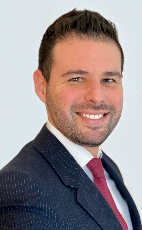 By David Phillips, Co-Founder & President, Jurny Inc.