Editorial Board Guest Author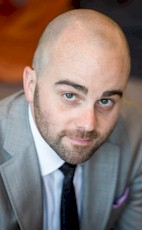 Mr. Schumacher
Steven Schumacher
Interim Executive Director & Director of Sales, Discover Dunwoody
With more than a decade of hospitality experience in both operations and sales, Steven Schumacher has been leading the Discover Dunwoody Sales Team since 2016 with knowledgeable insight and proven expertise. Currently, he serves as the Interim Executive Director and Director of Sales for the organization, growing the destination as a premier location for meetings and events in the Metro Atlanta market.

Since working as a front desk agent at Extended Stay America in Connecticut in 2009, Mr. Schumacher has gained extensive expertise in all aspects of hospitality. From managing sales for all government related programs at the Crowne Plaza Ravinia to handling small meeting bookings at InterContinental Buckhead Atlanta and acting as the corporate sales manager for the Emory Conference Center Hotel, he has developed a broad range of valuable knowledge and skills. His skillset now continues to grow as he generates leads for Discover Dunwoody's partner hotels and works with neighboring visitors' bureaus on citywide events.
Mr. Schumacher's background and experience in a variety of hospitality roles has also contributed to his quick success and recognition within the hospitality sector. In 2019, he was recognized as a recipient of Connect Association's 40 Under 40 Award, due to his passion for the events industry and dedication to bringing new business to Dunwoody. He has also won two Phoenix Awards for his volunteer work with MPI Georgia, where he acts as the vice chair of networking events.

Please visit http://www.discoverdunwoody.com for more information.
Linkedin Profile: https://www.linkedin.com/in/shoey2100/
Mr. Schumacher can be contacted at +1 203-206-7235 or Steven@DiscoverDunwoody.com
Author's Articles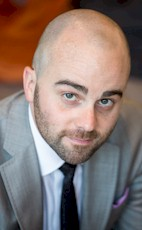 By Steven Schumacher, Interim Executive Director & Director of Sales, Discover Dunwoody