Editorial Board Guest Author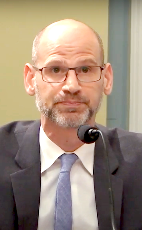 Mr. Abraham
David Abraham
CEO & Co-Founder, Outpost
David Abraham is the co-founder of Outpost - a network of coworking, coliving for location independent entrepreneurs, creatives, and professionals with multiple locations in idyllic destinations.
This idea for Outpost was born out of Mr. Abraham's experience traveling and working globally. He noticed people packed tightly inside coffee shops working away on their laptops. Why couldn't these people do the same from an idyllic location? He set out to create a community of those who dared to live and work from anywhere traveling to beautiful destinations across Asia.
Outpost opened in 2016 in Ubud, Bali to serve a diverse community of remote workers. It expanded to locations across the island and throughout Southeast Asia. Today, Outpost is Bali's biggest co-living operator and is expanding in select Asian markets.
Prior to joining the hospitality industry, Mr. Abraham's career spanned from Wall Street and the White House to remote African villages. He has advised on international investments and worked on rural development projects. He also wrote an award-winning book on creating sustainable resource use and supply in a green society.
Mr. Abraham's opinions have been published in The New York Times, The Los Angeles Times, and The Wall Street Journal. He is a Senior Fellow of the New Foundation in Washington DC, a life member of the Council on Foreign Relations, and has testified in front of Congress. David received degrees from Boston College and Tufts University.
Please visit http://www.destinationoutpost.co for more information.
Linkedin Profile: linkedin.com/in/david-abraham-73960a1
Mr. Abraham can be contacted at +62 82144403360 or david@destinationoutpost.co
Author's Articles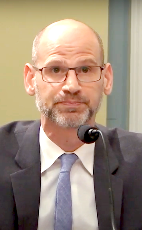 By David Abraham, CEO & Co-Founder, Outpost