Editorial Board Guest Author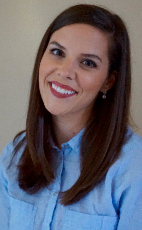 Ms. Sterling
Jamie Sterling
Marketing Manager, Hastings House Country House Hotel
Jamie Sterling is the Marketing Manager of Hastings House Country House Hotel, a luxury boutique Relais & Châteaux property on Salt Spring Island off the coast of British Columbia, Canada. In her role, Ms. Sterling initiated and now leads the hotel's marketing and communications strategy, including holding responsibility for implementing branding, media relations, graphic design, lead generation, social media, website management, and digital marketing tactics.
Passionate about tourism and hospitality, Ms. Sterling combines her creativity and data-driven insights to find and nurture opportunities that foster innovation, build a solid reputation, and produce long-term business results. With a background heavy in writing and public relations, she has a keen instinct for finding angles, developing brand stories, and engaging target audiences all within the context of building a thriving and trustworthy hospitality brand.
With a maxim that growth is collaborative, Ms. Sterling welcomes new adventures and opportunities to build her skills at the same time as sharing her experiences and expertise. Her diverse career as a Marketing Communications professional has seen her working for agencies as well as in-house, living on-site and working remotely while travelling, all in service of developing a comprehensive understanding of the marketing and communications landscape. Since joining Hastings House, she has excelled at applying her distinctive blend of skills and experiences to such a unique setting and is constantly refining her iterative process.
A committed lifelong learner, Ms. Sterling holds a BA in English, a Graduate Certificate in Corporate Communications, and is currently working towards an MA in Intercultural and International Communication.
Please visit http://www.hastingshouse.com for more information.
Linkedin Profile: https://www.linkedin.com/in/jamielsterling/
Ms. Sterling can be contacted at +1 250-537-2362 or marketing@hastingshouse.com
Author's Articles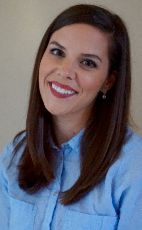 By Jamie Sterling, Marketing Manager, Hastings House Country House Hotel