Editorial Board Guest Author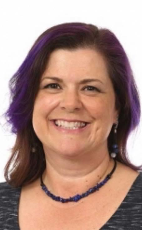 Dr. Trimble
Carrie Trimble
Associate Professor of Marketing, Millikin University
Carrie S. Trimble, Ph.D. is an Associate Professor of Marketing and the Hermann Professor of Business in the Tabor School of Business at Millikin University. She earned her graduate degrees in Communication (M.A. from University of Illinois Springfield) and Mass Media (Ph.D. from Michigan State University) just as brands were beginning to discover how to use digital media resources to reach their customers.
As digital technology and communication platforms grew and adapted, Dr. Trimble has raced to stay current so that her students can benefit. She teaches digital media marketing and business writing courses, and she offers travel courses as often as she can. Through the travel courses, she's led students through multiple cities in the U.S., like Los Angeles and Washington, D.C., introduced them to international locales in Thailand, Malaysia, Singapore, Hong Kong, Viet Nam, China, and Italy, and shared her favorite major tourist locations like Walt Disney World.
With more than 15 years of teaching experience, Dr. Trimble's convinced that the world makes a very fine classroom and that students need multiple, immersive international experiences to prepare them for their careers. She prides herself on designing travel courses that help her students better understand themselves and the world.
Student responses to active learning in travel courses is a critical part of Dr. Trimble's research agenda. She also studies consumer responses to cause-related marketing and consumer willingness to create digital communities. The common thread that ties all three pieces together is an insatiable curiosity about what motivates people and how they perceive the world.
Please visit http://www.millikin.edu/tabor for more information.
Linkedin Profile: https://www.linkedin.com/in/drcarriet/
Dr. Trimble can be contacted at +1 217-420-6006 or ctrimble@millikin.edu
Author's Articles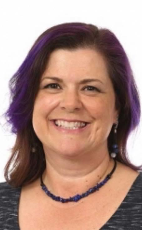 By Carrie Trimble, Associate Professor of Marketing, Millikin University