Editorial Board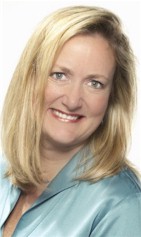 Ms. Matheson Shedrick
Kimberley Matheson Shedrick
President & Owner, Natural Resources Spa Consulting, Inc.
Ms. Matheson-Shedrick is dedicated to the development of singular, authentic spa experiences. Under her leadership, the accomplished team of professionals at Natural Resources Spa Consulting, Inc. has guided the creation of some of the world's most significant spas. Her impressive and loyal client roster includes Four Seasons projects (most recently in Moscow and Dubai), Ritz-Carlton, Rosewood, Marriott, St. Regis, and Fairmont, and her reach extends to exotic locales such as Qatar, Ireland, and Anguilla. Currently her firm is working with existing spas to improve performance and the bottom line, particularly through improvements to Retail and Internet strategy. In 2008, Ms. Matheson-Shedrick's lifelong passion for indigenous spa rituals from across the globe led to the founding of mySpaShop.com, a "virtual spa" featuring spa products, home remedies, forums, and a remarkable community of lifestyle and spa experts. Ms. Matheson-Shedrick is proud of have been a requested speaker at ISPA, the Global Spa Summit, IECSC, Extracts, the Resort and Day Spa Expo, Luxury Council, Club Industry and IHRSA, and values her commitment to these and other organizations such as Day Spa and Medical Spa Association, as well as the NY Spa Alliance. Prior to joining NRi, Ms. Matheson-Shedrick spent four years with Club Sports International (CSI) as the National Spa Director and General Manager / Executive Spa Director of the prestigious Peninsula Spa on Fifth Avenue in New York. She also launched and managed the Spa at South Coast Plaza in Costa Mesa, California. Ms. Matheson-Shedrick was employed by Marriott International for eight years, initially as a summer intern at Maui Marriott, then at Desert Springs Resort and Spa where she gained extensive skills in various positions such as Director of Resort Activities, Spa Marketing Manager and Women's Spa Director. Ms. Matheson-Shedrick graduated Cum Laude in Hotel Administration from Washington State University. In addition, Ms. Matheson-Shedrick serves as President of Tuscany House, a charitable organization that provides respite for disabled children and their families.
Ms. Matheson Shedrick can be contacted at 212-327-0439 or kimmatheson@nrispa.com
Kimberley Matheson Shedrick's articles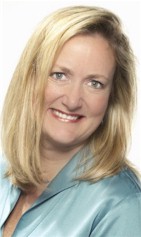 By Kimberley Matheson Shedrick, President & Owner, Natural Resources Spa Consulting, Inc.