Editorial Board Guest Author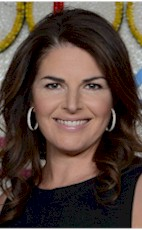 Ms. Blau
Elizabeth Blau
Founder & CEO, Blau & Associates
Elizabeth Blau's impressive food service career spans nearly three decades. Widely credited with transforming Las Vegas into a world-class culinary destination, she continues to lead the industry with her innovative and fresh approach to hospitality.
Deftly distinguishing fad from trend, irrelevant from significant, Ms. Blau's skilled touch defines her work in Las Vegas and around the world. Ms. Blau parlayed her extensive experience and expertise in the restaurant industry to found Blau & Associates in 2003. She adeptly assembled an impressive team of experts and turned the firm into one of the foremost restaurant development companies in the field.
Blau & Associate's client list reads like a Who's Who of hospitality: Celebrity Cruises, Destination Hotels and Resorts, the Kor Group, One and Only Resorts, Montage Resorts, Paragon Gaming, the Ritz Carlton Hotels and Resorts, Trump Casinos, Viceroy Hotels and Resorts and Wynn Resorts, among many others.
Ms. Blau also maintains partnerships in three successful Las Vegas ventures. She and her husband, Kim Canteenwalla, launched Society Cafe at Encore in late 2008. Celebrated food critic John Mariani selected the restaurant as one of Esquire magazine's Best New Restaurants of 2009.
Ms. Blau's longstanding friendship with celebrity chef Kerry Simon resulted in their fifth collaboration together; they opened Simon Restaurant & Lounge at Palms Place in 2008 with partner George Maloof. Noted for its whimsical spin on the traditional Sunday brunch, the restaurant emphasizes Simon's flair in the kitchen and Blau's attention to the details.
Cathouse at the Luxor Las Vegas is Ms. Blau's vision of a glamorous nightlife destination. Equipped with a master's degree from the Cornell School of Hotel Management, Ms. Blau began her career with famed restaurateur Sirio Maccioni. When Maccioni expanded the renowned Le Cirque brand to Las Vegas, her insightful work on the project caught the attention of Stephen Wynn, at that time, CEO of Mirage Resorts, Inc. Wynn then personally recruited Ms. Blau to fulfill his vision of revolutionizing the food and beverage operations at his newest venture: the $1.6 billion Bellagio.
As Vice President of Restaurant Development for Mirage Resorts, Ms. Blau persuaded an extraordinarily talented group of award-winning chefs to join the company and the burgeoning Las Vegas dining scene. These included Todd English, Jean-Georges Vongerichten and Michael Mina. She worked closely with these new partners and the Bellagio executive team to forge unique, well-executed and memorable identities for each of the resort's new food and beverage venues. Ms. Blau also creatively marketed the resort's extraordinary hospitality achievements to a global audience.
During her tenure at Mirage Resorts, Ms. Blau opened Beau Rivage in Biloxi, Mississippi and began to modernize dining at the Mirage and Treasure Island. After the MGM Grand acquired Mirage Resorts in 2000, she became Senior Vice President of Restaurant Development. In this capacity, she continued to develop, integrate and promote new restaurant concepts for the corporation's many properties. In 2004, Wynn again recruited Ms. Blau to join Wynn Las Vegas, a $2.7 billion mega-resort that was still in the design and construction phase. As Executive Vice President of Restaurant Development and Marketing, she worked closely with management to realize Wynn's vision of an unrivaled food and beverage program. The team conceptualized, developed and marketed 22 unique dining, bar, lounge and nightclub establishments. In the process, they assembled an all-star team of chefs-in-residence, a revolutionary concept that ensured the name on the establishment matched the working chef in the kitchen.
Having fulfilled her goals at Wynn Las Vegas, Ms. Blau returned to lead Blau & Associates full-time. Shortly thereafter, Wynn retained the services of her firm to assist with chef placement and food and beverage development at Encore. She capably accomplished this task and successfully partnered with Wynn to open Society Cafe.
Ms. Blau's awards and accolades are numerous. She received the Gold Plate Award from the International Food Service Manufacturers (IFMA) in 2007 for her innovation and leadership in the food service community. She also received the prestigious Hospy Award from the Las Vegas Chapter of the Network of Executive Women in Hospitality (NEWH). In 2004, the American Cancer Society honored Ms. Blau for her enduring passion in transforming the Las Vegas dining scene. And in 2009, the I Have A Dream Foundation of Las Vegas named Ms. Blau a Dream Builder of the Year. Ms. Blau appeared as a judge on Food Network's Iron Chef America and was featured on the Travel Channel and the Martha Stewart Show.
Additionally, she is an accomplished speaker and panelist. She delivered addresses at the following venues: the 2008-commencement ceremony at the Culinary Institute of America in Hyde Park, New York, Cornell University as part of the Dean's Distinguished Lecturer Series, the Ecole Hoteliere in Lausanne, Switzerland and the University of California Los Angeles. Ms. Blau serves both her industry and her community. She passionately supports Child Focus, an organization dedicated to enriching the lives of children in foster care; she is the non-profit's honorable chair for their annual Mother's Day Tea. Additionally, she assists Communities in Schools in Nevada, the state's leading drop out prevention program.
Ms. Blau serves on the advisory board of Three Square Food Bank in Las Vegas, the Board of Trustees for the Culinary Institute of America, the UNLV Dean's Advisory Board and the Board for the President's Council of Cornell Women. She is a member of the James Beard Foundation and sits on advisory boards for Hotel F&B Executive Magazine and Viv Magazine.
Please visit http://www.elizabethblau.com for more information.
Ms. Blau can be contacted at +1 702-256-1665 or elizabeth@elizabethblau.com