Editorial Board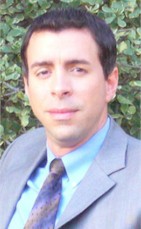 Mr. Farina
Philip Farina
CEO & Principal Security Consultant , Farina and Associates, Ltd.
Philip Farina, CPP is the CEO and Principal Security Consultant for the Farina and Associates, Ltd. companies. An analytical thinker who possesses over twenty years of in-depth industry specific knowledge and experience, Mr. Farina has been recognized as a pioneer and is regarded as one of the foremost advisors on hotel security, travel safety, executive protection and disaster preparedness. Mr. Farina is the Subject Matter Expert for the Hospitality, Entertainment and Tourism (HEaT) Security Council and holds a position as Assistant Regional Vice President of Special Projects for Region 13 of ASIS International (The most prestigious security organization in the world). He holds board certifications as a Certified Protection Professional (CPP) as well as Certified Lodging Security Director (CLSD). He is retained as a Special Security/Risk Advisor to law firms, family offices and risk control/insurance companies as well as affluent individuals, celebrities and private families. Mr. Farina is a member of the U.S. Department of State, Diplomatic Security Service - Overseas Security Advisory Council (OSAC) and a member of the Homeland Security Information Network (HSIN). Mr. Farina is the author of: Antiterrorism Careers (2nd Ed.) - The Ultimate Guide to Professional Employment Opportunities in Specialized Security Effective Strategies for Mastering Success on Linkedin.com - The Security Professional's Guide to Capitalizing on the World's Best Business Network. Mr. Farina has been featured in USA Today, NBC News, The Washington Post, U.S. News, Private Wealth Magazine, Cosmopolitan Magazine, Business Travel News, Fabulous Living, E-Turbo Travel News, AOL, MSNBC.com, Bloomberg.com, Yahoo.com, Processor.com, Quick Service Restaurants (QSR), Hotels Industry UK Magazine, Careerbuilder.com, HR Tools, Meetings and Conventions Magazine, MotorHome Magazine, Security Management Magazine, The Degree 360, Chicago Sun-Times, Police Magazine, Houston and Austin Family Magazines and other mediums. Mr. Farina can be contacted through Farina and Associates, Ltd. at www.farina-associates.com or via LinkedIn at www.linkedin.com/in/philipfarina
Mr. Farina can be contacted at 305-517-3664 or dir_ops@enterprisingsecurities.com
Author's Articles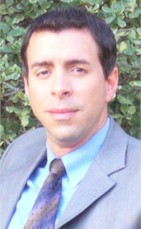 By Philip Farina, CEO & Principal Security Consultant , Farina and Associates, Ltd.