Editorial Board Guest Author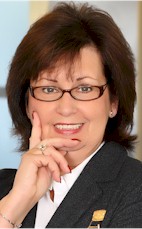 Ms. Kasner
Sara-Ann Kasner
Owner, Concierge Services by Sara-ann LLC
Sara-ann Kasner has provided corporate concierge services for multiple Class A office towers throughout the Minneapolis-St. Paul area for over 25 years. In 2017, Ms. Kasner established Concierge Services by Sara-ann LLC.
An award-winning professional, Ms. Kasner is devoted to the Concierge profession. As Founder and CEO of the National Concierge Organization she has traveled the world speaking to hospitality groups about the Concierge industry. Her passion is helping others understand the unlimited resources and value of a successful career as a Concierge professional.
After accepting a position as a corporate Concierge, Ms. Kasner sought out others in the corporate Concierge profession throughout Minnesota and the United States to enhance services provided to her clientele. From 1993-1998 Ms. Kasner served as President of the Twin Cities Concierge Association.
In 1998, Ms. Kasner founded the National Concierge Association (NCA), a world-class international networking organization with members throughout the US and Canada. Ms. Kasner continues to serve as Chief Executive Officer (CEO) and official spokesperson. Ms. Kasner oversees every aspect of the organization and has been instrumental in creating the National Concierge Association accreditation and recognition programs: NCA Concierge Certification, NCA Accredited Associate, and NCA Endorsed Partner as well as the NCA National Awards. Philanthropically Ms. Kasner encourages NCA partnerships with such causes as St. Jude's Medical, the American Cancer Society and the Tubman Center to name a few of the organizations currently aligned with the National Concierge Association.
Ms. Kasner is regarded an expert on Concierge services and frequently quoted in the Wall Street Journal, the Japan Times, Entrepreneur Magazine, Money Magazine, and O (Oprah Winfrey magazine) and USA Today. Ms. Kasner has also been a frequent guest on RM World of Travel featured on national radio program with Robert & Mary Carey and Rudy Maxa, speaking on the topic of Global Concierge services.
Please visit http://www.conciergeservicesbysaraann.com for more information.
Ms. Kasner can be contacted at +1 612-834-7295 or saraann@conciergeservicesbysaraann.com
Author's Articles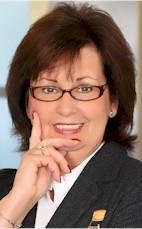 By Sara-Ann Kasner, Owner, Concierge Services by Sara-ann LLC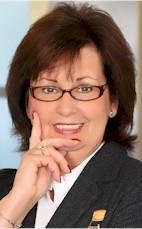 By Sara-Ann Kasner, Owner, Concierge Services by Sara-ann LLC