Get 'em While They're Hot: Begin Engagement and Retention with Onboarding
By Joyce Gioia, CEO, Employer of Choice International, Inc.
When human resource professionals attend my workshops, both in the US and worldwide, the section on "Onboarding" is a real eye-opener. Invariably, they find a number of ways they can improve their processes. The onboarding period presents one of the best opportunities for hotel human resource professionals to begin their process of connecting and engaging the new employee, so that s/he will stay.
When we start a new job, we are often excited and feel very positively about starting our new positions. If we receive positive reinforcement for those feelings, they will grow stronger; if we are discouraged from having those feelings, it is sometimes the beginning of a long, slow, and painful downhill trip, ending with voluntary turnover.
So it just makes sense to capitalize and build on that early excitement, but how can we make sure we are really connecting with our new employees so that we may tap into their reservoir of energy and effort?
Onboarding―a longer process than most people think
Most people believe that onboarding begins with their first day of work. We take a different view: we believe that onboarding starts with their very first contact with the organization and doesn't end until the close of their first year of employment. How you handle the critical bonding opportunities will determine the level of engagement and the longevity of tenure of your new employee.
Every contact with the suspect who hopefully becomes a prospect, who hopefully becomes a candidate, who hopefully becomes a team member, is important. However that first contact is critically important. Whether it is an online job position or a newspaper advertisement or an inbound telephone call, how the individual feels at the end of the contact is crucial.
Write job postings and print advertisements in candidate-centric language. Remember everybody listens to the same radio station, WII-FM, What's-In-It-For Me. Don't make them dig for that answer. Be sure your advertisements are more than job descriptions; they are actually golden opportunities, so don't ignore these chances to sell people on working there.
Effective interviews and in-depth assessments can make a big difference
Teach your managers behavioral interviewing. Behavioral interviewing involves asking the job applicant to describe some of the situations in which he or she has used his or her skills in the past. People who use behavioral interviewing make better hires, because they know more about what makes the candidates tick, how they will react under stress, and how they handle challenging situations.
Some assessments, including our favorite the Clues® (jobclues.com) profiling system, include a list of behavioral questions specific to the candidate. In our experience companies that are just giving hiring managers a single list of questions to ask everybody are not using this valuable screening opportunity to their best advantage. The interviewers often get bored with the same questions and simply don't use the list.
Assessments can not only help you screen candidates for personality and skills fit, but they can also allow you to check for culture fit and ethics and integrity, and even for the likelihood of retention. New hire turnover is very expensive, so you can't afford to make a bad hire. Assessments can help you avoid those less-than-optimum hires.
Using technology engages young people in the process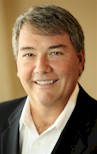 Doug Krey "At Hilton, onboarding begins with the acceptance of the offer," said Doug Krey, Senior Vice President of Human Resources Systems and Services at Hilton Worldwide.(1) "We want every team member to be excited to start on day one and be able to begin being productive right away", he adds. Hilton is adding more automation to their onboarding process, moving form completion online and increasing leveraging technology in their orientation and training as well.
As of this moment, their onboarding is classroom-based; in the future, it will be moved online. "Much that was done in traditional orientation can be moved online," continues Krey. Hilton already uses video vignettes to inform new hires about the business and its history. The younger generations who make up the bulk of team members being hired today, are very tech-savvy. They are drawn to technology and appreciate the opportunity to communicate and become informed digitally. Hilton is right on target with this shift. They will save time and money and reduce the learning curve.
Branding is very important to your success
Hilton is also tuned into the importance of internal and external branding. "Every contact is an opportunity for us to communicate the brand," said Krey. Strong branding is vital in today's competitive marketplace and Hilton obviously understands that fact. Brands must be reinforced at every step in the process, including the advertisements and extending to every piece of paper or brochure delivered to the candidate or employee.
The orientation is another very important time in the onboarding process. Wise hoteliers will not have new team members spending, or should I say "wasting" valuable time completing forms; rather they send the forms home and have the people complete those forms and bring them along on their first day. It helps to have someone from HR call home to follow up and answer any questions that may arise. However the net result of having the completed forms on day one―without having used valuable time is very beneficial.
In my chapter in the book Workforce Stability: Your Competitive Edge titled "Orientation: Your Opportunity to Bond with New Hires", I discuss the "eight vital elements" in an effective orientation. Here they are:
Resell the company The applicant was sold on the property when he or she said "yes" to your job offer, but how long ago was that? Even if the interview was the previous day, a lot can happen in the life of an applicant. He may have seen another newspaper ad that looked interesting. (The innocent applicant doesn't know that if it sounds too good to be true, it probably is.) Or she may have received a call back from another interview offering a comparable job. The orientation is your renewed opportunity to answer the often heard question, "Why should I work for you?"

Explain and quantify the benefits. Here's your chance to communicate how much your hotel invests in all those employee benefits. Most new employees-most all employees for that matter-haven't a clue what the real costs are. Health and major medical insurance benefits are too often taken for granted. You're likely to be paying more than employees think you are. What does the 401(k) cost the company every year? What are those stock options really worth?

Give employees something of value. Give employees something of value to them during the orientation-something that makes them feel like they invested their time well. Sure, you should pay them for their time, but help them to feel that they actually learned something. Perhaps it's something about goal setting or time management or stress reduction or software. Whatever you choose, make sure it has a high perceived value for the new employees. Otherwise, you're wasting your time and the company's money, and what's worse, you're distancing the new employees you want to connect with.

Tell your success stories. Present people who have risen through the ranks so your new employees can see that advancement is possible. People identify with success stories. They say to themselves, "If she can do it, so can I!" Give your new employees an understanding of the various career paths that are open to them if they meet or exceed company expectations. They should sense, "This hotel helps people grow, and since I want to grow, this is a good place for me right now".

Please take notice of the "right now". Understand that today's employees feel they must maintain control of their own careers. They've seen friends, relatives, and acquaintances get laid off from long-term jobs, so to them, corporate loyalty to employees is virtually dead. They know that they must be responsible for continuing to be marketable, which leads us to our next point.

Provide a mentor or coach. Be sure your orientation covers the fact that new employees will receive a mentor or coach. These very important people will help new employees develop the career plans they want and need. Sometimes, the mentor is the person's supervisor or manager. It doesn't matter who-just make sure those counselors are taught how to effectively mentor or coach.

Clarify expectations. Let employees know what the company will do for each of them and what will be expected from them as well. Clear expectations make better relationships. Unrealistic expectations that subsequently go unfulfilled are a recipe for high turnover.

The Team Leader is the right person to handle this aspect in the orientation to the department or job function. Like Hilton does, it is important share mission, vision, and values, to explain coaching, and to agree on goals and objectives. Supervisors can make or break the onboarding process. Be sure to train your supervisors in the how-to of this acclimation process.

Share the "big picture". Telling new employees how their jobs fit into the property's "big picture" helps them understand their unique value to the organization. If you include this step, you will reduce absenteeism because employees understand the importance of their roles.

Give each a gift. Giving new employees a tangible "gift" is optional but preferred. Something with the company logo on it-a mouse pad, gym bag, or nice mug-will do. The gift doesn't have to be expensive, but the more substantial it appears, the greater will be the effect on the employees. You want employees to feel valued and appreciated. Generally, employees who feel valued and appreciated will not leave an employer.
Onboarding does not end there
Onboarding really continues until the end of the first year of employment (at least). Be sure to check in with your new hires to insure that "all is well". Make sure the person feels comfortable enough with you or one of your HR team members to be honest about how things are going. This feedback can be your early warning mechanism and can be invaluable in preventing unwanted turnover.
Onboarding can be your key to engagement and retention. Handled well, it will reinforce good feeling and promote high productivity and engagement. Make the investment of time and effort. It is worthwhile!
Footnotes:
(1) Doug Krey serves as Senior Vice President of Human Resources Systems and Services for Hilton Worldwide. He reports to Matt Schuyler, Hilton Worldwide's Chief Human Resources Officer, and is responsible for implementing global HR operations, business processes and people metrics to help enhance human resource management across the company.
Joyce Gioia is a workforce futurist concentrating on relationship aspects of the future. This arena includes workforce and workplace trends, as well as consumer, education, and business-to-business trends. Ms. Gioia is also CEO of Employer of Choice International, Inc., a distinction earned only by companies whose leadership, culture, and best practices attract, optimize, and hold top talent. Ms. Gioia has co-authored five books that are focused on what employers must do to attract, optimize, and hold onto their best employees. A respected professional speaker and trainer, Ms. Gioia has earned the designations Certified Management Consultant and Certified Speaking Professional. Ms. Gioia can be contacted at 336-210-3548 or joyce@hermangroup.com Please visit http://www.hermangroup.com for more information. Extended Bio...
HotelExecutive.com retains the copyright to the articles published in the Hotel Business Review. Articles cannot be republished without prior written consent by HotelExecutive.com.