Making Your Guest Rooms ADA Compliant
By Kathleen Pohlid Founder and Managing Member, Pohlid, PLLC | February 13, 2011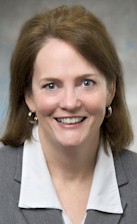 Now is the time for hotel and lodging facilities to evaluate their facilities to ensure guest rooms are compliant with the Americans with Disabilities Act. There are two important reasons to do so:
First, facilities that want to qualify for safe harbor exceptions to the new 2010 ADA standards must ensure compliance with the 1991 standards before March 15, 2012. Otherwise, the 2010 standards apply.

Second, recent Department of Justice action indicates greater scrutiny on hotel accessibility. Facilities should be alert to these enforcement actions and ensure their guest rooms are ADA compliant, otherwise they may face litigation by DOJ or individuals claiming denial of access.
Moreover, the requirements for ADA compliant guest rooms have changed and may affect planned alterations or construction.
Compliance Options
Last year, DOJ issued revised ADA regulations and new 2010 ADA Standards for Accessible Design. The 2010 standards include additional design and construction requirements for disability access and some revisions to the "current" or "old" 1991 standards. The revised regulations go into effect on March 15, 2011 while the "new" 2010 standards go into effect on March 15, 2012. Both the revised regulations and the new 2010 standards are available through the DOJ website at www.ada.gov.
Please Login to read the full story, or you can Get Free 30-Days Hotel Business Review
The Hotel Business Review articles are free to read on a weekly basis, but you must purchase a subscription to access
our library archives. We have more than 5000 best practice articles on hotel management and operations, so our
knowledge bank is an excellent investment! Subscribe today and access the articles in our archives.