Top Ten Questions You Should be Asking Your Revenue Managers
By Paul van Meerendonk Director of Advisory Services, IDeaS Revenue Solutions | September 09, 2012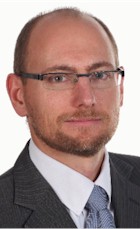 In today's extremely competitive hotel market, hoteliers are recognizing the benefits of taking a targeted approach in identifying and reaching guests who will bring the most value to their hotel. Here are the top ten questions that hoteliers should be asking revenue managers to ensure they are making the most of upcoming demand and attracting the right kind of business.
1) Do we have the right data?
Any hotelier with a basic understanding of revenue management principals should know that utilizing data and analytics is the best way to determine marketing and pricing strategies for the future. What hoteliers need to be asking their revenue manager, though, is whether they have detailed data that is both historical and forward looking. Historically, the data should include (at least) the number of occupied rooms, coupled with revenue by market segment by day. Also ensure that number of rooms and revenue on the books by day (and by market segment) for at least the next 90 days is included. If data is collected every day it will allow the hotel to establish simple booking pace forecasts by segment and day of week, from which they will be able to compare to historical data. If this is done consistently, it will allow mid-level hoteliers to quickly pick up any changes when demand increases and enable them to tweak their strategies accordingly.
2) Is our forecast realistic?
Accurate forecasting is the essence of a successful revenue management strategy, but often hoteliers fall into the trap of being overly optimistic about what can be achieved. A simple way to test if a forecast is realistic is to check if daily pick up of rooms assumed in the forecast compares favorably to the actual average daily pick up the hotel has achieved over time.
It is important to view forecasts with a critical eye and constantly reassess them over time because they are the basis of forming your revenue management strategy. If your forecasts are completely unrealistic, you are likely to put the wrong strategies in place and your hotel's bottom line is likely to suffer as a result.
Please Login to read the full story, or you can Get Free 30-Days Hotel Business Review
The Hotel Business Review articles are free to read on a weekly basis, but you must purchase a subscription to access
our library archives. We have more than 5000 best practice articles on hotel management and operations, so our
knowledge bank is an excellent investment! Subscribe today and access the articles in our archives.