Higher Spend and Happier Diners - A Psychological Match
By Brian Mitchell, Principal, Mitchell Performance Systems
Co-authored by Evan Mitchell, Senior Consultant, Mitchell Performance Systems
The fourth article in a series on improving revenue and profits from F&B
The French diplomat and gourmand Brillat-Savarin, author of the classic The Physiology of Taste (first published in 1825 and never out of print since), had this to say on dining - "around a single table (one may find) all the modifications which extreme sociability has introduced into our midst: love, friendship, business, speculation, influence… ambition, intrigue."
It's no different in our 21st century. Restaurant tables today come with the same array of psychological variables. The dining experience should never be seen to be about food only. This is a dangerous assumption. Customers bring a range of expectations to a dining setting - not all of them conscious - and as these emerge and develop they present opportunities for resourceful front of house staff to bring about that ideal combination of higher spend and happier diners.
Put simply, the essential goal of all dining staff should be to maximize the enjoyment of each customer's dining experience. The fact that we so rarely see this in practice might be put down to poor supervision or inadequate training. But there's another more subtle impediment: the belief that diners go to restaurants with the express intention of limiting their spending. This imagined budgetary barrier is a fallacy, the evidence indicates otherwise. Unfortunately it's a fallacy that too many front of house staff find easy to accept. This automatically stunts their performance, by limiting the options they're willing to present to a customer and the confidence with which they offer their recommendations. The end result is that everyone suffers - the establishment through lost revenue, the diner through lost potential enjoyment, and the staff member through a loss of professionalism in their own eyes and in the perception of the customer.
This last point, the customer's perception, is the critical issue here. By second guessing the diner's expectations, and putting a false and arbitrary limit on their capacity or willingness to spend, the staff member is dictating the level of enjoyment the establishment is prepared to make available to that customer. This is ignorant at best and an insult at worst, and either way, hardly an inducement for customers to come back.
Diners should be influenced by floor staff. They come to the establishment expecting that - in fact wanting it. For sound psychological reasons, customers are predisposed to be influenced by floor staff in a dining situation. They secretly want the dining experience to be an exceptional rather than an ordinary one, and in pursuit of this they're prepared to have their dining choices guided. With one proviso - they want the advice to be sound, and to come from someone they perceive to be professional. It's up to front of house staff to create this impression of professionalism with every table they attend. Failing to do so means surrendering the confidence of diners and therefore the capacity to exert influence in positive ways.
There are many ways in which floor staff, even inexperienced ones, can demonstrate professionalism and earn the confidence of a table. But they all begin with the assumption that enjoyment trumps cost - that customers are prepared to pay more for a more enjoyable dining experience. So rather than assuming that each diner is intent only on watching their pennies, floor staff should be exploring specific ways in which an entire table, or individual diners, can have their enjoyment enhanced. And the truth is, any table of diners can have their net enjoyment increased by floor staff applying the right techniques in thoughtful and expedient ways.
Every customer has experienced their highs and lows when it comes to dining out. They carry memories of outstanding and abysmal dining experiences that serve as instant models. These provide standards against which new experiences can be measured, and their worth assessed and valued. Many of these memories will be snippets, incidents within a particular dining experience that defined it and locked it in memory. Floor staff have the opportunity and the responsibly to help create such memories, by the way they offer advice or reinforce customers' choices.
Diners appreciate being taken out of their comfort zone, when the reward is a new pleasure. Luxury foodstuffs on a menu are ideal examples. These potential treats should be singled out for attention by floor staff. But many act as if the caviar or truffles, the rarer fruits of the sea or prized seasonal game, are too exotic for the average diner and will only be appreciated by those connoisseurs who don't need reminding. What diner, however, doesn't cherish the memory of the first time they tried a new and unusual dish? The subtleties of taste, the enrichment of the occasion, the setting in which it occurred, all these will be remembered far longer than any thoughts of cost.
Notwithstanding the profit potential of the food menu, it's the beverage side that offers the greatest opportunities to simultaneously increase table spend and satisfaction. The wide range of varieties, styles and price points on offer enables recommendations that stretch the diner's price sensitivity to its upper levels. And without the impression of gouging - because it promises something different, surprising, and delightful.
It does require some qualifying of the customer - a basic sales skill not generally well done in hospitality sales - but this is made easier by the fact that the customer will view it as in their interest. A diner, or table, indicating a taste for pinot noir, though cautionary about spending too much, shouldn't then be palmed off with the least expensive pinot on the list. Sure it may be a serviceable drop, but is it likely to provide the kind of experience that will delight a customer in ways they'll remember and want to repeat? Better that same diner can be taken in hand, and an array of unconsidered alternatives outlined to them - that Spanish mencia, or Sicilian nerello, that nebbiolo from Langhe in Italy's north or the xinomavro from Greece's - these will open new possibilities, enhance the establishment's professionalism while leading to some acceptable loosening of the diner purse strings (after all, it's not as if they are being traded up to a Premier Cru Burgundy).
The presentation and pouring of a wine provides another woefully overlooked opportunity - to reinforce the customer's choice and its astuteness. It's a great shame that what is so simple to do is so generally neglected. And it works so effectively in every situation, enhancing the diner's experience whether they have accepted a floor staff recommendation, or have opted for their own choice. Just a few words on the fine food/wine pairing they'll enjoy, an informative anecdote about the region, variety or winemaker, a high score, medal or trophy the wine has recently been awarded, or the comparable value, in fact outright bargain, they're getting drinking this wine over a similar quality choice from a better known and hence more expensive region. Small steps, but offering a world of return in diner enjoyment.
Such gestures don't require to be backed up by elaborate expertise. The most inexperienced floor staff member is capable of it. They merely need to be given the right tactics and words by their sommelier or manager. And if they feel awkward about "pretending" knowledge they don't have, they can de-personalize their comments by appealing to higher authority - "our sommelier rates this wine in every way equal to…"
The result of actions like these is to remove any cognitive dissonance the diner may have felt about a buying decision made in front of others. It also serves to build confidence in the staff member as someone who genuinely cares about the enjoyment of the table. Someone who's proved that they can be trusted to make future recommendations, which of course are now far more likely to be taken up. Not least as the meal proceeds to an end.
In other writings we've described dessert wines as "the black hole of lost sales opportunity in restaurants." Prompting a diner to consider the indulgent pleasure of a sip of sticky is suggestion selling at its purest. And it's simply done. There can be no suggestion selling however when the suggestions are not forthcoming, because staff members take it on themselves to decide that the table has reached its budget limit - without giving the diners the option of proceeding further. And it's not good enough to argue that these wines appear on the wine list. Dessert beverages, more than any other menu or wine list item, need to be prompted. And when this happens one diner's agreement can easily lead to a table-round order. The same applies with digestives and fine spirits - all high margin lines and all regularly neglected. The opportunity costs of such neglect spread around - from significant losses to the establishment's potential profit, to successive small erosions in the overall pleasure that table might have enjoyed (but in the end did not).
It's unreasonable to expect front of house staff to act like seasoned sales professionals. (Though in the first article in this series, "A Tale of Two Cultures: How a different mindset will lift food & beverage", we point to a number of sales approaches that could be valuably adapted to restaurant situations.) However the actions we're suggesting are not onerous for floor staff. The systems needed are straightforward to set up. And the responsibility should come with the job.
!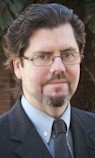 This article was co-authored by Evan Mitchell, Senior Consultant, Mitchell Performance Systems. Mr. Mitchell's interest in the dining experience began in his university years when he worked as a waiter and later sommelier in leading Australian restaurants. On graduating from the University of Sydney with an Honors degree in English Literature and Psychology, he continued to work in the restaurant industry until joining Mitchell Performance Systems (MPS) as a designer and consultant. After a number of years working on sales productivity strategies for leading US consumer products companies, he returned to his earlier love, the food and wine area. He now leads the MPS consulting activities within the restaurant industry. He has co-authored three publications on wine and numerous articles on the dining experience. Mr Mitchell can be contacted at emitchell@psychologyofwine.com
After completing a PhD in Psychology at the University of Sydney, Brian Mitchell spent several years in clinical practice. He moved into retail consulting with the Mandev International group. He became President of the North American, Asian, and Australian operations. He also pioneered performance management systems within a major football code. In the mid-1990's Dr Mitchell established Mitchell Performance Systems (MPS), consulting with the consumer packaged goods industry. The company worked on techniques to improve sales and negotiation. Mr. Mitchell has also worked on improving revenue and profits in restaurant Food & Beverage. Dr. Mitchell can be contacted at brian@loveandwine.com.au Extended Bio...
HotelExecutive.com retains the copyright to the articles published in the Hotel Business Review. Articles cannot be republished without prior written consent by HotelExecutive.com.