Want to Motivate Gen Y Floor Staff?
By Brian Mitchell, Principal, Mitchell Performance Systems
Co-authored by Evan Mitchell, Senior Consultant, Mitchell Performance Systems
The fifth article in a series on improving revenue and profits from F&B
Generation Y is without doubt the most obsessed about and hyper-analysed age grouping in human history. Put under microscopes, poked, prodded, their behaviour second guessed, they are the pet subject of sociologists, demographers, and cultural commentators. There's a fascination with this generation, about what makes them tick, and what their unconventional view of the world means for those who have to deal with them. One issue that naturally receives a lot of attention is their potential as employees. Opinions here range from the most wildly optimistic to the cynically pessimistic. Depending on whom you read Gen Y can be the most wonderful employee prospects, or irredeemably useless.
We've conducted our own exhaustive examination of this generation, from a consumer purchasing perspective. It began as a research project for a paper to the 2013 World WineHealth Conference, on the social and psychological benefits of wine. This led to the development of an enterprise called Love & Wine, which applies digital marketing strategies to convert Gen Y (and younger Gen X) drinkers from junk beverages to wine brands - something not only commercially valuable, but socially responsible. During our research we identified twenty characteristics of this generation and its values. Some of these are directly relevant to the motivation of Gen Y employees in restaurant front of house roles.
The motivation of any employee begins at the beginning - in the recruitment process. The old adage of not making "a silk purse out of sow's ear" is never far wrong and should guide the selection of Gen Y as much as anyone else. But assuming the younger employee you've hired to work front of house has the basic personal characteristics for the role, how do you turn them into more than that? How do you make them a valuable employee, able to make a serious contribution to your F&B bottom line? First you need to recognize where to put your efforts. We suggest you go where the payoff is most likely. And with front of house staff this is via the beverage side of F&B - because there are more selling and service opportunities with beverages, particularly wine, than food. And they are easier acted upon.
Three important needs that strongly influence Gen Y behaviour are style, innovation, and image. Appealing to these values is a short cut to motivating this generation. And there's an effective way to do this with young front of house staff, using wine.
It's not by coincidence that the fundamental unit of digital information is a "byte". As a metaphor it denotes an easily digestible portion. And, by extension, it captures the sense of how the digital generation takes and assimilates information. One of the traditions of the wine industry that has most locked it into the past, as far as the younger generation is concerned, is the slavish devotion to tasting notes. You'd have to say that these comprise more than a bite - banquet perhaps, or a feast, sometimes unfortunately a smorgasbord, but certainly more than a neat mouthful. Trying to teach Gen Y staff about wine using traditional wine tasting notes is doomed to fail, to the detriment of diners as well as the staff members. (To side-step argument as this point we'll grudgingly offer one exception - highly self-motivated younger individuals with a strong personal interest in wine - but only grudgingly, because even these rare types will be more effective if they think and talk about wine in "bites".)
Consider the conventional language of wine. Traditional tasting notes are largely comprised of technical wine-making jargon and overly detailed taste associations. Both are alienating to the non-aficionado. And the legitimacy of these descriptors is suspect, especially when supplied by the winery or distributor. (Even the newest and greenest staff member understands ulterior motives.) The words just sound "old fashioned". Promoting their use by Gen Y on the floor when discussing a wine list with diners, is hopeful to say the least. On the occasions when this does occur, the words invariably come out sounding stilted and unconvincing - embarrassing to the staff member and off-putting to the diner wanting information.
It's important for anyone managing Gen Y staff to understand that the composition and form of wine tasting notes is a relic of another era. As a communication device it ignores the radical changes the internet has made in the way we read and absorb information.
The ground breaking work of Jakob Nielsen and the Nielsen Norman Group has shown that the internet age no longer approaches material in the literal way readers once did. They're highly selective, they skim and scan. Their eyes sweep across the words in horizontal and vertical movements roughly in the shape of an F. And as Nielsen points out, that F also stands for "fast".
What does this mean for the training of Gen Y staff on wine? It means that if we want to influence the behaviour of the "byte" generation, we need to give them wine instruction in a language and form they're used to, and can utilize. We call it a 'wine bite'. And we're not talking 'dumbing down', in fact wine bites represent best practice for the instruction of younger and less experienced staff. You'll never turn the bulk of your floor into wine experts, but you can turn them into the most effective wine resource they can be, which is what your diners want.
So, what is a wine bite? It's a punchy, informative, brief encapsulation of a wine - one that leaves the diner comfortable about making their own decision from there. They can be delivered in one or more bites, employing language and idiom that Gen Y staff find easy to replicate.
Take the all too frequently undervalued French wine Muscadet - a simple wine bite here would be "the French wouldn't drink anything else with oysters". These words are catchy, with appeal, and for the most part accurate. (Oyster eaters in the south of France might prefer to opt for a local Picpoul de Pinet, but that's for them, and it's unlikely to be on your list anyway.) As an alternative or extra you could add - "creamy mid-palate, long and clean finish." Creamy and clean give the right sense of desirability, and wouldn't be improved by details of time spent on lees, levels of acidity, the grape's real name (melon de Bourgogne) or other wine making obscurities. Just those two simple phrases, and the diner has all they need to make an informed decision on whether that wine's to their taste and a match to their choice of food. No staff member should have a problem internalizing this information. Furthermore, while tasting notes run counter to Gen Y values, wine bites play directly to the style, innovation and image needs so dear to this generation. That's motivation.
Wine bites can be briefer even than these examples. When a diner enquires about a range of wines of the same variety on the list, what they're after is some sense of how these compare. So arm your staff with the briefest of wine bites to differentiate - "this chardonnay is big, complex and oaky… this is restrained and elegant… this is peaches-and-cream rich… this is taut with Chablis-like minerality…" Or briefer still, with six pinots - "a pretty strawberry… deeper cherry… savoury game… spicy…meaty and masculine… elegant and feminine…" The diner now knows all they need to make a decision between the choices. If they want more information still, the sommelier can be called - importantly, however, that staff member has done credit to themselves and the establishment, enhancing the status of each in the eyes of diners.
This is not rocket science. Wine bites are straightforward. Any sommelier or F&B with knowledge and imagination should be able to compile them for a wine list. And they encourage variety in description, another essential if Gen Y is really going to take them on and use them. Consider how varied. Wine bites can cover region of origin, flavor profile, anecdotes of the wine's history, scarcity, value for money, food matching, general metaphors that capture the essence of the wine, and interesting titbits that humanize the wine and the person describing it - "Barolo was Sigmund Freud's favourite tipple…" "Arnies means little rascal, ideal description for this fresh and cheeky white…" "Riesling is the variety that best captures terroir…" "Sangiovese is the blood of Jove, Italy's deepest red…" "Pinot Noir is the winemaker's Holy Grail…"
An essential requirement is that they are accurate (false or sloppy clichéd descriptions are a betrayal of patrons, as well as your staff). They must also be free of jargon and technical difficulty, and should roll off the tongue with naturalness and ease. The inherent appeal of this kind of communication, for a product that the majority of diners, as well as floor staff, feel some awkwardness towards, makes it doubly motivating. Consider the effect on the ambience of a restaurant if all the floor are able to converse in this kind of diner-friendly, easy informative way - when so often what diners encounter is jargon, platitudes, or stammering ignorance.
If you're going to set performance expectations for front of house staff, and every restaurant must, it's essential these be feasible and realistic. You will not - you will never - turn your staff into anything approaching true wine experts, irrespective of how much time, effort and money you invest in trying. But this is not something to be concerned about. Wine bites save you the trouble and frustration. Another benefit is that a store of wine bites can be built up over time. These are not throw-away lines, to be used and forgotten. They're the basis for ongoing product knowledge development in your team. And the payoffs keep coming. Wine bites lift morale and ultimately improve retention - thus helping minimize one of the greatest costs in the industry. Why? Because they project the innovation, style and image that are so valued and sought after by this generation.
The greatest revenue and profit improvement opportunity in F&B, and the easiest return on investment, is to translate your wine list into wine bites. Everyone benefits - you, your dining patrons, and the staff members whose professionalism and sense of worth become self-motivating.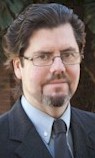 This article was co-authored by Evan Mitchell, Senior Consultant, Mitchell Performance Systems. Mr. Mitchell's interest in the dining experience began in his university years when he worked as a waiter and later sommelier in leading Australian restaurants. On graduating from the University of Sydney with an Honors degree in English Literature and Psychology, he continued to work in the restaurant industry until joining Mitchell Performance Systems (MPS) as a designer and consultant. After a number of years working on sales productivity strategies for leading US consumer products companies, he returned to his earlier love, the food and wine area. He now leads the MPS consulting activities within the restaurant industry. He has co-authored three publications on wine and numerous articles on the dining experience. Mr Mitchell can be contacted at emitchell@psychologyofwine.com
After completing a PhD in Psychology at the University of Sydney, Brian Mitchell spent several years in clinical practice. He moved into retail consulting with the Mandev International group. He became President of the North American, Asian, and Australian operations. He also pioneered performance management systems within a major football code. In the mid-1990's Dr Mitchell established Mitchell Performance Systems (MPS), consulting with the consumer packaged goods industry. The company worked on techniques to improve sales and negotiation. Mr. Mitchell has also worked on improving revenue and profits in restaurant Food & Beverage. Dr. Mitchell can be contacted at brian@loveandwine.com.au Extended Bio...
HotelExecutive.com retains the copyright to the articles published in the Hotel Business Review. Articles cannot be republished without prior written consent by HotelExecutive.com.