Spotlight: The Sanctuary Hotel
A Discreet and Timeless Escape
By Hank Freid CEO and Founder , Impulsive Group | June 22, 2014
Co-authored by Brandon Freid, COO/VP, Impulsive Group
Hank Freid, the CEO/Founder of Impulsive Group, and his son Brandon Freid have amassed an extensive real estate portfolio, which includes a number of luxury hotel properties throughout Manhattan, including the Ameritania Hotel at 54th and Broadway, the Moroccan-themed Marrakech Hotel and their flagship 4 ½ star European-inspired luxury boutique property, The Sanctuary Hotel, located in the heart of Times Square.
The Sanctuary Hotel was named International Hotel of the Year at the 2011 European Hospitality Awards and has been given TripAdvisor's Certificate of Excellence in 2012, 2013 and 2014. Its popular rooftop lounge Haven has been a hotspot for some of the city's most press-worthy events, their new restaurant Tender is garnering rave reviews and they continue to expand with projects including this summer's new outdoor Haven Beer Garden and the soon to open speakeasy Foxhole. In addition to their hospitality holdings on land, the father and son team also have several charter luxury yachts, which operate in Miami, Europe, the Mediterranean, the Bahamas and the Caribbean.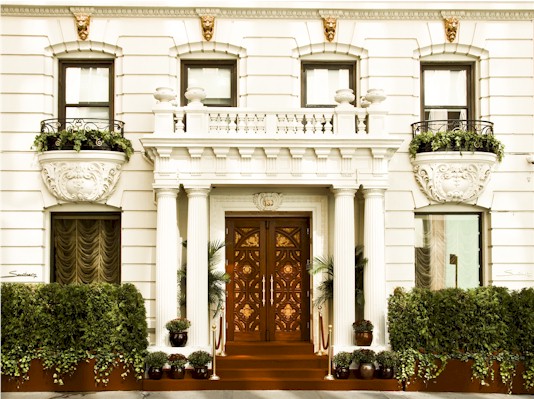 Sanctuary Hotel exterior
Hank Freid explained, "When opening a hotel, it is important to know the location and understand what it has to offer. Each of our hotels offers a different experience for guests, different decor, and various price points. The one thing that we insist on keeping consistent at Impulsive Group properties is our exceptional customer service and superior accommodations with S.T.A.R. concierge services, which stands for Service Tailored to Any Request.
You must look at a location and ascertain if it is going to thrive. According to statistics, there are 447 hotels in New York City, more than 32,000 employees, and nearly 100,000 rooms available. But last year alone, there were nearly 53 million visitors. Supply and demand, looking at this fact alone, you can well understand why we have focused on this city. New York is arguably the nation's most popular destination for both domestic and international visitors, with more than 39 million tourists visiting Times Square alone each year.