Performance Measures Can Help Hotel Owners and Managers Select the Right Renovation Contractor
By Sam Cicero President, Cicero's Development Corp. | August 07, 2016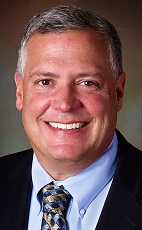 Understanding Performance Measures Can Help Hotel Owners and Managers Select the Right Hotel Renovation Contractor
When selecting renovation contractors, many hotel owners' and property managers' decisions are based solely on the bottom line. In short, the lowest price bidder wins.
Other hotel owners and managers, however, carefully consider the intricacies of their project's scope and can assess the confidence they have in their selected contractor that the renovation can be finished on-time and on-budget. What these hotel owners appreciate that others don't are the many value-added, non-financial advantages that a talented contractor brings to the project. For the purposes of this article I will refer to these advantages as "performance measures."
Performance measures may prove to be imperative for the successful completion of a hotel renovation, although on the surface it is difficult to put a price tag on them. Key examples of contractor performance measures include:
Business Disruption

Avoidance Business disruption avoidance refers to the
contractor's ability to identify and categorize possible risks early on that
could throw the project off schedule, resulting in cost overruns and guest
dissatisfaction. The contractor should be able to draw up a detailed Risk
Management Plan where the list of potential risks are identified. Each
individual risk should be assigned a percentage of likelihood of happening,
such as high, medium or low risk. At that point, the contractor needs to
take any potential high-risk item and create a "what if" scenario including
a work- around plan. One of the contractor's employees should monitor this
Risk Management Plan daily with specific guidelines as to where and when to
alert the entire project team, including the hotel owner, should that
particular risk occur. A successful Risk Management Plan greatly minimizes
costly overruns and change orders.

Qualify All Bidders

The success of a project greatly relies upon the general
contractor's vetting of suppliers and subcontractors. It's the contractor's
responsibility to ensure that suppliers and subcontractors alike have the
same sense of value and dedication to the completion of a project as the
contractor in charge. Professionalism, safety, good skill sets and
communication, access to the right materials and supplies as well as respect
for the owner, are all very important attributes when selections are made.
Another key area of prequalification scrutiny is a subcontractor's financial
data. General contractors may ask for particular details like annual
contract volume, sales and net worth, or may request full financial
statements. Another essential prequalification item is safety management
history. General contractors should require that a sub's workers
compensation experience modifier be 1.0 or lower, confirming that its loss
experience has been on par with others. General contractors also may ask for
Occupational Safety & Health Administration data such as illness/injury
rates and lost workdays, along with information about a sub's own safety
management programs and procedures. Work history, of course, is important,
such as the type of work done, jobs completed or in progress and disputes
over previous work. General contractors also should look at a
subcontractor's schedule of upcoming jobs to be sure it is not overextended.
Please Login to read the full story, or you can Get Free 30-Days Hotel Business Review
The Hotel Business Review articles are free to read on a weekly basis, but you must purchase a subscription to access
our library archives. We have more than 5000 best practice articles on hotel management and operations, so our
knowledge bank is an excellent investment! Subscribe today and access the articles in our archives.