Why Leaders Fail and the Seven Prescriptions for Success
By Peter Stark, Principal, Peter Barron Stark Companies
Co-authored by Commander Mary C. Kelly, US Navy, PHD, CSP
Good people work hard to secure good jobs, and then they work hard to get promoted into increased positions of authority and responsibility. Sadly, once in those leadership positions, good people often fail. Why?
The defining factor of a strong leader is rooted in the relationships they build with their team members and how effectively they propel the organization toward great achievement. Becoming a great leader and earning relationships with people who are motivated to follow you for long periods of time is hard work. If it were easy, there would be an abundance of great leaders, all companies would flourish, and all employees would be excited to come to work.
We find an abundance of supervisors, military personnel, managers, vice presidents, and CEOs within organizations with positions of authority. These managers have titles that allow them to tell others what to do. Ideally, they put the right people on the bus and align the organizational structure to effectively meet the goals. Yet, many managers successfully accomplish routine tasks and produce results for their organization, but they fail to become truly effective and inspiring leaders.
Why do so many excellent people struggle once they are promoted? Our latest book, Why Leaders Fail and the 7 Prescriptions for Success analyzes thousands of employees and their leaders and what leaders need to do to be successful.
What can we do to ward against failure? How can we be more effective leaders?
1. Have a Vision
People want to follow leaders who have a vision. Employees like knowing that the person in charge knows where they are going and can get everyone else there too. Working for someone without a vision is like trying to assemble a jigsaw puzzle without having the picture on the box to guide you. Your people need you to have that vision, and they need you to share it with them, clearly, concisely, and often. Employees like reading mysteries, they prefer not to work in one. Employees want a clear positive vision of where they are heading. With a strong vision, your people know how to move forward even when you are not physically present.
2. Build and Maintain Trust
It is tough to build trust but easy to lose. Trust is a critical element in the workplace. People have to trust each other on both big and small issues to maximize effectiveness. Seemingly harmless requests or actions that undermine trust can have big consequences.
One way employees lose trust in their leaders is when they perceive that their leaders are withholding information. It is tough when you, as the leader, think you are being trustworthy but you are perceived as not. As a leader, the only time you gain points for being honest is when it costs you something to be honest. It has never been easier for employees to find information about what is going on in their industry and company. If they learn critical information, such as a merger is possible or that their property has won or lost a significant client from the media, instead of their leadership team, they lose trust. They interpret the silence as a sign that their leaders are not doing their job by not knowing what is going on, or worse, that they do not feel that it is necessary to tell their employees the truth about the impending change. Part of this is the speed of information. Some leaders are ordered not to share information until they have more complete information but, by that time, they may have already lost the confidence of their workforce.
3. Care About Your People
Great leaders take the time to learn about the experience, strengths, and goals of their people, and they actively work to promote their employees. Uncaring managers do not take the time to coach and develop their employees, nor do they provide ongoing growth opportunities. Studies show that between 33 and 44 percent of a company's turnover is related to a lack of development and growth opportunities for employees. Some managers worry about what might happen if they spend their time and energy developing their people. "But," they worry, "what if they leave me for another organization?" Good! That means you helped that person grow and that they are competitive for other positions. That makes them a more valuable employee for you. If they leave you, maybe you need to evaluate how you structure future opportunities. Providing employees with growth and development opportunities conveys to employees that you believe and trust they are capable of doing even more and you care about their future.
4. Be Fair
We've all seen sporting events when the referee or umpire made an unfair call. This is especially infuriating if your child is the victim of a bad judgment. It makes us angry because we want the playing field to be fair. Work is the same. People want policies and procedures to be administered fairly. They also want fairness with regard to future opportunities. Leaders are perceived as playing favorites when they treat people differently or have different standards for different team members. In these situations, ultimately leaders are perceived as unfair. Leaders can promote and communicate by being transparent about performance standards, job openings, transfers, project participation, and promotions. When people know what is going on, they are confident that the decisions that were made were correct and fair. This instills confidence in, not only their leader, but in the organization.
5. Build a Cohesive Team
When the vision and goals for the team are clear, it is easier to know what actions team members should take and the results they need to produce. Leaders build a team by clarifying roles and holding everyone accountable for their part.
When leaders do not hold team members accountable for producing the desired results, the effectiveness of both the individuals and the team decline. Morale also declines when a team suffers from confused leadership because the employees who are accountable resent team members who are not pulling their weight. The ensuing conflict must be addressed early and effectively, or the team falls apart. When leaders do not effectively deal with conflict among team members, the conflict and hurt among team members worsens. When this happens, team members lose respect for the leader, and teamwork deteriorates. If the situation continues long enough, the best team members will leave. A poor team can bring down even the highest performing employees while a great team can achieve far more than individuals working alone.
Great leaders also turn those wins back to the team. Leaders know that they play a role in the outcome when the team performs well, but they immediately give credit to the team members when the team succeeds. As a leader, you accept the responsibility of the failures, but the team gets credit for the wins.
6. Be Respected
Many leaders, especially those who have been newly promoted or those who are new to the organization, sometimes struggle with making tough decisions. Some leaders have a high desire to be liked. The problem escalates when this desire to be liked becomes even more powerful than the need to be respected. It is tempting to make decisions that will engender popularity among your workforce. We call this the Miss Congeniality problem. Of course, it would be nice if we were liked and admired all of the time, but if your desire to be popular is driving the decision-making process, you are failing as a leader.
7. Be Confident, Not Arrogant
There's a fine line between confidence and arrogance. When leaders are confident, they have a deep belief in their ability to make a difference in the world. Confidence is an important competency in leadership, and it is critical to their success. Confidence is motivating and inspirational to others. Team members want a leader who truly believes that they can improve the condition of the team and that tomorrow is going to be even better. Confidence gives leaders the ability to take the risks needed to stay innovative and push the team or organization further ahead. Arrogance happens when confidence morphs into cockiness. Arrogance happens when leaders start to believe that they are consistently the smartest person in the room, they cannot be replaced, they no longer need to learn or listen and that leaders don't need others to succeed.
Great employees deserve great leaders. Employees need leaders who have a positive vision of the future and have the ability to give the entire team the confidence that they have the ability to achieve the vision. Besides having a positive vision, leaders also need to build trust, deeply care about the members of their team, and are fair, even when it costs them something to be fair. With these competencies in place, leaders will have demonstrated they are confident about the role they can play in leading the team to success. When leaders are effective in displaying these competencies daily, they will motivate, inspire, and influence the team while helping team members advance their career goals and aspirations. Ultimately, leaders will be respected even more than they are liked.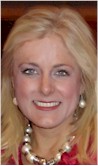 This article was co-authored by Marry Kelly. Commander Mary C. Kelly, US Navy, PHD, CSP specializes in business growth through executive leadership development. The president of Productive Leaders, Commander Kelly and her team provide corporate training, conference keynotes, and advanced coaching that helps leaders develop the tools they need to improve morale, cultivate teamwork, enhance productivity and increase profitability. Commander Kelly is a graduate of the US Naval Academy, and she served 21 years on active duty, mostly in Asia. She was an intelligence officer specializing in Iraq and Russia, a chief of police, an HR director, a chief of staff, and a professor. Her PhD is in developmental economics. Commander Kelly's 11 business and leadership books are used in 7 countries and, and her award-winning book, Master Your World is named a must read by MENSA and MOAA. A frequent media guest, Commander Kelly is featured in Money Magazine, the Wall Street Journal, Entrepreneur, Success Magazine, Men's Health, and Yahoo Finance. Commander Kelly's latest book, Why Leaders Fail and the 7 Prescriptions for Success is co-authored with Peter Stark.
Peter Barron Stark is a management consultant, speaker and author. Over the past twenty-five years, his consulting firm, Peter Barron Stark Companies, specializes in helping leaders build organizations where employees love to come to work, and customers love to do business. Clients such as the NFL, NBA, Aetna, the Phoenix Suns, Lowe's, Sempra Energy, Kaiser Permanente, the Boston Red Sox, SONY Electronics, Qualcomm, WD-40 Company, Stone Brewing Company, Wells Fargo, Farmers Insurance, and over 200 other leading organizations have called upon Mr. Stark to help transform their cultures and maximize the effectiveness of their leaders. Mr. Stark can be contacted at 858-451-3601 or peter@peterstark.com Extended Bio...
HotelExecutive.com retains the copyright to the articles published in the Hotel Business Review. Articles cannot be republished without prior written consent by HotelExecutive.com.