What is Wellness Architecture?
It was two years ago at the Global Spa and Wellness Summit in Morocco, where I am a delegate, that I was giving a presentation on trends in design for spas and wellness, when I heard a young woman architect. Veronica Schreibeis Smith, from Montana talk about a direction that her practice was going called Wellness Architecture. I heard comments around me like is she nuts, that will never work... developers would never go for that!
The next year the Global Wellness Summit took place in Mexico City, a year had gone by and I had not heard any more about Wellness Architecture, and was interested, to hear the presenters talk about a new trend called Wellness Communities. There were discussions about actual communities that have been built around the concept of Wellness, like Serenbe outside of Atlanta and Miraval Living in Arizona. I know not far from my office about five years ago in NYC, Miraval Living tried a project on East 72nds Street in which Phillippe Bourgonion was involved.
I met Phillippe in Istanbul at a previous Summit, and he was very excited to develop a project in which the "lifestyle was wellness". The project in NYC never happened because of development need for profit but perhaps it was too early to see that a lifestyle of wellness could be very attractive to the public who are looking for alternatives to the standardized living, and want health, wellness and longevity as a goal for themselves and their children.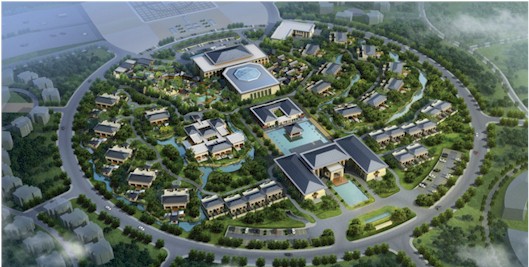 During this same conference, actual studies and facts were presented by developers who have long been in the Wellness space, such as Kevin Kelly, who at the time was in charge of the redevelopment of Two Bunch Palms in Desert Hot Springs. They explained that the cost to build in wellness into these projects was about 10-15% more than traditional ones, but the analysis proved that the developers were able to charge a premium for these communities whether it be condominiums or rentals. Many of the condominium or quarter shares were combined with a hotel component, and this was the future. So what did these projects consist of? Community gardens, spa services, life style health classes like Tai Chi, Yoga, ballet, instructional gyms, walking paths, healthy menus for restaurants, meditation, and alternative ways of connecting the human spirit with nature and its surroundings. The company Delos offers alternative methods of creating "Well" rooms in hotels such as the MGM Grand in Las Vegas that demand a 25% increase in room rate and they are always filled. Hotel guests when offered the choice of a regular room versus a "Well "room choose the latter every time.
These rooms offer air-cleaning, mattresses that promote deeper sleep, vitamin C infused showers, lighting that imitates the sun and brings you from a deep sleep to a mindful awakening, to think more clearly, and release the toxins that produce fatigue. I started thinking that this was not a temporary success from older hippies, or a Burning Man thought process but a trend that older and younger generations want and desire as a lifestyle for themselves and their children.
Therefore, we come back to the original question of what is Wellness Architecture? All of the communities and projects that I have mentioned obviously took place in some architectural formed space, whether it be enclosed or open. The master architects throughout the ages clearly thought that the designs they produce would change society or reflect the attitudes of its people as a whole. Clearly, masters such as Louis Kahn and Frank Lloyd Wright had visions in which they firmly believed that their architecture would change the way people lived and in many cases it did but only for those that experienced the spaces and the buildings on an ongoing basis. The way people lived changed, but that did not necessarily affect their health and well-being. It may have only affected their attitude but not globally.
Architecture is the built environment that defines space and affects the way people live, whether you are a modernist or a traditionalist. Wellness is a state of health and mindfulness that not only brings each of us in tune with nature, both our bodies and minds but also gives us a spiritual attitude towards one another on a global basis ...John Lennon said it so well in the masterpiece "Imagine", "imagine all those people living life in peace".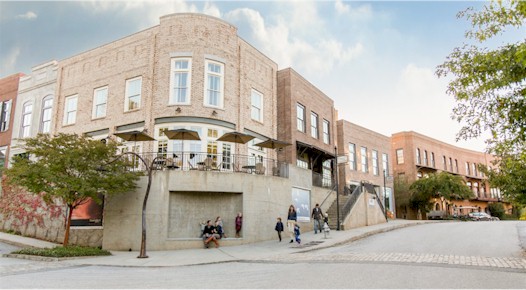 Is it possible to combine the two, Wellness and Architecture? There are many examples of how this attitude of wellness in building has started to take form. Recently I was invited to participate in a Forum on Wellness and Architecture, sponsored by the Global Wellness Summit. The participants consisted of writers, scientists, architects, management consultants, health researchers and spa innovators. It was an interesting group and we were not sure what would be talked about except it had to do with the concept of the built environment and how it affects or could affect the wellness of our people in worldly fashion.
In this day long interactive forum, we tried to define what wellness is and how architecture and design could form the armature for this way of life. We talked about air quality, sunlight, responsible building products that don't harm the environment or the inhabitants of the structures, how color affects attitudes and nutritional choices, how the shapes of spaces affect ones thinking, how the building process should protect the lives of our children and their future. There are, as many of you know, a system of points and milestones in the building process that is called LEED that has been developed by the US Building Council that defines what requirements a project would have to achieve to be designated, gold, silver or platinum status.
There are many aspects that one takes into account to achieve these goals, air quality, building materials internal and exterior, promoting the use of bicycles for health and reducing carbon gases, building orientation, sunlight etc. These are all the factors that affect a person's living environment and surprisingly were all the basic tenants that I was taught in design school at Pratt Institute during the early 70's. So what happened? Why did these teachings not stick with us as designers as we became the creators of the architecture that we see today in every city? There are few examples in which these teachings rose up and became the standard of design that promotes a healthy living environment. LEED was just one aspect, there are many organizations that have decide to formulate standards of being "green" and evaluating consumer products and certifying buildings as healthy to its users and inhabitants.
There were some scares or what I like to call environmental terrorists that tried to get away with faulty maintenance of HVAC systems, installing inexpensive materials that produced off gassing and toxins to the inhabitants. They were called sick buildings, Legionaries Disease, all done in the name of the almighty dollar to save money, but this caused deaths. This occurred recently in NYC with a hotel group in the Bronx, and in other cities as well. Everyone was afraid to name it and the cause, but it came down to the disregard for the health of the unknowing people who were using these facilities.
We in the USA are way behind the wave wellness in architecture. I recently traveled to Vietnam and observed a culture of people that use and eat everything that is part of their environment. It is a lifestyle, in which this occurs in everyday life and I was impressed by that more than anything else.
Many developers still consider the aspects of wellness in their buildings as not a cost effective means to an end. Yet there are proven statistics that show companies and individuals will make the choice and prefer to rent, lease, and work in architecture that promotes health and well-being. We talk about catering to the millennials in the hospitality industry, about what concerns them and affects their choices as to where to stay and work, and well being is close to the top of their list of priorities.
This is not just the millennials or other gen x groups, but also the elderly and baby boomers, who want to live forever! We know that forever will not happen, we all have to die, but while we are here why should we subject ourselves to environments that stifle those aspects of wellness and shorten our lives and the quality of living. It is the responsibility of developers, property owners, builders, architects, landscape and interior designers to think about and create environments that promote healthy living in every choice of the environment we build. It is this mindset that needs to become a way of life for the culture to change.
I mentioned the term "mindfulness" a few times in this article, and some of you may be familiar with it, but for those who are not ...when you walk down the road, to the market, in the forest or the desert, wherever, are you passing through this environment unaware of the sights, sounds, smells, light, growth, colors, as you live your busy lives, looking down at you cell phones or capturing the meal or the event on selfies and not experiencing what is right in front of you? Does this sound familiar? I'm sure it does. Now close your eyes and stop right where you are and listen, smell, taste and experience what is immediately around you. When you do that is being mindful...mindfulness. We must take responsibility for our environment, and in doing so define and build structures and spaces that promote healthy living, wellness, a Wellness Architecture.
Anthony J. DiGuiseppe AIA RIBA is President and CEO of DiGuiseppe Architect, an International Hotel and Resort Design firm, with offices in New York and Boca Raton. He is a Registered Architect and a member of the American Institute of Architects since 1985, as well as a Chartered Member of the Royal Institute of British Architects. Mr. DiGuiseppe attended the United States Naval Academy for Naval Architecture and Analytical Management; he holds a Bachelor of Science Degree in Architectural Engineering from Pratt Institute and a Bachelor of Architecture from City College of New York. His architecture and interior work has been published in the United States, the Caribbean and Great Britain. Mr. DiGuiseppe can be contacted at 212-439-9611 or diarcht@msn.com Extended Bio...
HotelExecutive.com retains the copyright to the articles published in the Hotel Business Review. Articles cannot be republished without prior written consent by HotelExecutive.com.