Tips and Tactics to Attract and Retain Great Hospitality Talent
By Brenda McGregor Director of HR, Chesapeake Hospitaliy | November 19, 2017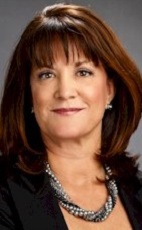 It might seem self-evident, but you need to have talent to get talent: strong recruiting efforts start with a skilled recruiting expert. An experienced professional with a strong background in recruiting can introduce your company to new ideas, design, deliver and oversee new recruiting and training programs, and help shift your company's recruiting mindset to help you understand what you need to do to consistently attract and retain top talent.
The right professional in this position will not only bring an entirely new level of recruiting expertise (with new programs, initiatives, priorities and practices), but will apply expertise both at the corporate level and at each of your individual properties, as well.
Recruiting
The first step in recruiting is to make sure you know what you are selling. Do you have clarity around a strong and appealing brand, and do you have consistent language to express what your brand and company culture mean? If you can't articulate who you are, why would top candidates want to come and work for you? You can't fake it; your employees must feel it and live it.
Here at Chesapeake, for example, we invite prospective employees to "Experience What's Possible." We want them to clearly identify us as a place they feel they have opportunities to grow. We emphasize the "Chesapeake Way" in everything we do, distilling our philosophy down into four pillars:
A culture of integrity: treating each employee with fairness and respect
Practicing an entrepreneurial management style: providing clear
opportunities for advancement
The pursuit of excellence: emphasizing results and accountability
Giving back to the community
If you want that messaging to resonate and you want to generate excitement around your opportunities, you should establish a robust and consistent presence in the places and platforms where you will be visible to prospective candidates. One of the best ways to do that is to be consistently active on social media. Don't just post available positions; use them as tools to share more about your company and tell a story about your culture. Internally, mentoring and promoting candidates from within your organization is one of the best ways to maintain a strong culture of opportunity.
Networking is an enormously important piece of the recruiting pie. Effective networking is about engagement and building relationships, and social media platforms provide an unmatched opportunity to do that at scale. Be proactive! Build relationships, engage, talk to people, respond, and like their posts. Our recruiting coordinator spends a lot of time on sites like LinkedIn, because you never know when a connection (or a connection of a connection) will pay off. We are posting job opportunities and hoping strong, qualified candidates apply, but we are also reaching out and building relationships with prospects who aren't actively looking. We are proactive about reaching out to them and initiating communication. Reaching out and building relationships is an investment in future recruiting efforts. Even if there is no immediate payoff today, the seeds of the relationship you are cultivating now might bear fruit in the future.
The Interview
The interview process is not just about assessing qualifications; it's also the first step in building what will hopefully become a mutually beneficial professional relationship. After you identify qualified and interested candidates and the interview process begins, make a point to ask, "where are you looking to be?" This is something you will want to discuss up front. Making sure goals and opportunities are aligned increases your chances of getting the right people in the door–and keeping them there.
In addition to clarifying mutual expectations, this is also the time to begin sharing those elements of your own professional culture in more detail. Here at Chesapeake, much of our professional culture can be distilled down to one essential concept: we practice (and expect) integrity. Clarifying those core values with interviewees goes a long way to reinforcing and perpetuating the cultural elements we take seriously. A candid conversation early in the process is an important first step in making sure candidates can follow and contribute to our culture once they are hired.
Invest in a behavioral assessment tool—there are many options from which to choose. It will bring clarity and help attract, motivate and promote new leaders while improving productivity and effectiveness. Even something as simple as a checklist can be valuable here–not just to ensure you are following a consistent interview process, checking references, conducting appropriate background checks, etc., but to know whether candidates' attributes are a good fit for the position they are applying for. For example, someone working at the front desk should be outgoing and have a great personality. Skills can be taught, but having a hospitality personality is essential.
Conducting a series of interviews and exposing candidates to different people at different levels within the organization (especially managers and supervisors) is another way to gather and convey more detailed information about/with prospective employees. This approach gives them a better feel for your company, and helps you learn more about the candidate–enabling you to make more informed and strategic hiring decisions.
Onboarding
From the moment a new hire walks in the door, it's important to make them feel welcomed and comfortable. Make sure they receive a tour of the property, and continue to educate them about your organization and its culture. Consider hosting a "brand orientation" or similar event for new hires to accelerate this process.
Your goal should be to try and make each new employee feel valued and taken care of–to make them feel like they are a part of things right away. The onboarding process is the time to clarify roles and continue to establish clear expectations before handing the new hire off to a manager or supervisor. From there, they can continue the process in even more granular detail, with the ultimate goal of getting them prepared and trained so they can seamlessly step into the role and immediately feel like a valuable member of the team.
This is a critical first step in building an all-important level of trust and communication that is at the heart of all great organizations. One of the most important things any company can do to reduce turnover is to stay engaged with employees and make them feel comfortable enough that they know they can come to management with issues or concerns. To that end, consider implementing a true open door policy; not just something you give lip service to, but a meaningful policy employees appreciate and are willing and able to take advantage of.
Retention
A strong professional culture is critical for retention. We pride ourselves here at Chesapeake on our integrity. We see it as our biggest selling point. With integrity comes trust, and the understanding we aren't just looking out for the needs of the company, but for the needs of our employees, as well.
One of the ways to codify this approach is to ensure there is a formal process in place where employees can address issues or concerns–first with their direct supervisor, and then continuing to move up the leadership chain if things aren't resolved. Take a close look at each problem and determine if, where, when and how mistakes were made. If possible, make it right. Don't be afraid to admit when mistakes were made and move to address them. Management accountability is so rare these days that it often surprises employees when management has integrity and does what's right. It's important for your team members to know they are supported from every level of management, and taking their feedback seriously is arguably the single best way to make that happen. When employees feel heard and then see the changes actually happening, it is a powerful thing. Knowing they have a voice and what they say matters can generate and perpetuate strong bonds of loyalty. Don't wait for issues to arise. Consider feedback measures like employee surveys. Use mechanisms to ensure close to 100% participation in those surveys, and take the results seriously.
Operational and scheduling flexibility is another way to boost retention. Many leading organizations are becoming much more open to remote work, especially in areas like revenue management and sales. Be flexible and open-minded and work with employees to figure out how you can meet each other's needs. Helping employees establish a healthy work/life balance is a great way to keep your team happy, healthy, positive and productive. Another selling point–especially with millennials and younger employees–is making an effort to support worthy causes and community initiatives. People want to be a part of an organization engaged with social issues and charitable causes, and is seen as a force for good in the communities in which it operates.
Occasionally, a valued employee will choose to leave. Whether it is a personal change or a unique opportunity; it is always a good idea to maintain contact and keep the door open. For example, Chris Green took a job elsewhere as a general manager, because we did not have an opening at the time. However, he came back to the company with a greater experience level, and now he is the COO.
Recognition and Rewards
With a relatively strong national job market, hiring great people has become even more challenging these days. Now you're competing for the same people your competitors are looking at, or you are targeting people who are already employed. So, what you offer should be not only appealing, but better than what someone else already has or is offering.
One of the best ways to stand out from the crowd in a competitive market like the one we are in today is to make sure your compensation and benefits are competing with your peers. We are constantly looking at pay levels in the marketplace, assessing whether our salaries and benefits packaged are competitive. When changes are warranted, we make a point to not only increase new workers' salaries, but also boost current employees' salaries up to that level as well. We want buzz and the reputation of offering a strong compensation and great benefits package. We want to be the employer of choice in every market we are in.
Employee awards and rewards is another way to recognize and reward great work and great employees. An employee of the month program is a standard, but still effective place to start. Every month the executive committee can consider nominees selected for great work, a great review or great feedback and select a winner, culminating in an employee of the year award. It all starts at the top with your GM and executive committee. They should be identifying the strong performers–the rock stars–and providing them with both tangible and substantive rewards for their performances. Make those rewards meaningful!
Another way to recognize your employees is through brand recognition and industry awards. Hotel flags may recognize employees through brand-specific awards, which can be a way to bring awareness to the amazing job your team members are doing. For example, IHG awards four Indigo Best of the Best awards to individuals who demonstrate brand leading, outstanding and unique service to the property, guests and community. This year three of the four awards went to employees at Hotel Indigo Baltimore Downtown, and it was a wonderful way to recognize those employees for their hard work and commitment to the brand.
Whether you're seeking internal or external awards, recognition and rewards mechanisms should be a standard part of your hotels' operations–something that manifests itself on a daily basis. Day-to-day awareness, appreciation and recognition takes time and energy, but it's an investment that will pay off. Every great professional culture has a rich layer of acknowledgement baked into its operational DNA.
One important point about recognition and communication: it isn't just for celebrations, but for frustrations, as well. Be clear about expectations and accountability, and take the time to talk to employees. When they do well, let them know, but when they fall short, let them know about that, too. This approach breeds an open and engaged culture of communication and constructive engagement.
Technology
One way to boost your recruiting and retention is to make use of the increasingly powerful and flexible new technologies that can help your employees stay connected and in control of their professional circumstances. It might be as simple as the ability to text a supervisor to let them know you are stuck in traffic and will be arriving for a shift a few minutes late. Something we introduced here at Chesapeake recently is the ability for our employees to clock in and out through their phones. They can also now view (and even make changes to) their benefits package through a mobile portal accessible through their mobile devices. Every employee can review their benefits, look at their 401(k), make changes to their investments, add a child as a beneficiary, change their name after getting married, or any one of a number of different benefits-related tasks. They can also view their payroll history and even print out their own paystubs or W2 documentation.
Technology is not just about conveniences and efficiencies, it's also a way to build a stronger and more connected professional community. Investing the resources in building (and maintaining) forums on social media platforms allows you to communicate throughout the company to and with each other in ways that would otherwise be impossible. It brings employees together and gives them a way to share experiences and ideas: a kind of virtual break room where your team can socialize, get inspired, and reinforce a sense of belonging and connection that can play such a critically important role in building loyalty and boosting retention.
Attracting the best talent is not about gimmicks or having the flashiest media campaign, it is communicating your company story and culture in a distinctive way that appeals to your target pool of applicants. The best recruiters are proactive and consistent in their approach, combining the strengths of personal commitment and technology to achieve exceptional results.
Brenda McGregor has played an instrumental role in the Chesapeake Hospitality story for more than three decades. In her current position as the Senior Director of HR, Ms. McGregor is responsible for overseeing and managing all aspects of Human Resources services and support within the organization. She works closely with senior leadership to strategically cultivate a collaborative and cohesive workplace environment that reflects Chesapeake's unique culture and supports the healthy growth and development of Chesapeake employees. Ms. McGregor is a member of the Society for Human Resource Management (SHRM), and her efforts have helped Chesapeake to achieve one of the highest employee retention rates in the industry. can be contacted at Extended Bio...
HotelExecutive.com retains the copyright to the articles published in the Hotel Business Review. Articles cannot be republished without prior written consent by HotelExecutive.com.