3 Misconceptions About Technology Platforms
By Justin Effron Co-Founder & CEO, ALICE | November 26, 2017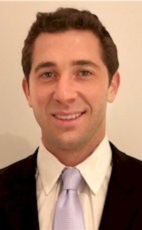 If you already run a successful hotel, chances are you already have some kind of hotel management system. And chances are also pretty good that someone has approached you, trying to sell you something that they claim is much better than what you are already using. If it was a unifying hospitality platform, they were right. In the 2016 book, Platform Revolution, a platform is defined as a business model that, "uses technology to connect people, organizations, and resources in an interactive ecosystem in which amazing amounts of value can be created and exchanged." With their many different interactions, players, and services, hotels already act as a platform in many ways. This makes them ideal candidates for platform technology that facilitates the exchange of information and services between these various players and future-proofs the business so it can all adapt with more functionality as more digital technologies arise (in-room tech, key cards, Alexas, etc.).
Hotels adopting a unifying hospitality platform into their operations can not only integrate the various systems they already use, but also create a new master system that can link with guests, vendors, and more. That is a full backend that can be personalized, automated, and adapted to already established systems. Those using such platforms quickly become more efficient at communicating between departments, getting service data they have never had before, and connecting better with guests leaving them more satisfied and more likely to write positive reviews online.
Platforms have already disrupted other industries, and in some cases completely destroyed them. Blockbuster had the chance to invest in Netflix for just $50 million back in 2000, but was not able to see its potential until it was too late. The Avis Budget group made a smarter decision when it purchased Zipcar in 2013, which saved them as demand for rentals began to slow. In less than ten years of operating, Airbnb's valuation has reached higher than that of Hilton, Starwood and Wyndham, the largest hotel chains in the world.
Platforms are here to stay, but the hotel industry does not have to see it as a threat. After all, what platforms ultimately do is help facilitate services—and that is exactly what hotels have to offer.
When hotels are not using one of these systems, it's typically for one of three reasons : 1) lack of proper information about their benefits, 2) acknowledgement of benefits but misconceptions about time and effort required to get them up and running, or 3) misinformation about both benefits and costs, leading to the belief that the perceived rewards are not worth the perceived expense. But these misconceptions about platforms should not cause hoteliers to shy away from the best addition to their budget they could possibly make
Misconception #1: "The Benefits Aren't Much Better Than What We Have Now."
In reality, accolades about platforms have been abundant and very enthusiastic. Albert Smith, SVP at Hotel Zephyr says, "We have been amazed by the transformative power of sharing one solution across the entire property." Integrated platforms solve issues that have been plaguing hotels for centuries. This includes their biggest one: how to unify multiple departments that use various means of communication. Some of the more advanced platforms allow hotels to consolidate their front desk, concierge, maintenance, housekeeping, and operations departments with guests and vendor relations. This ability proves invaluable, and pretty soon, imperative to compete with those hotels which have already incorporated this functionality. Hotels still using pen and paper, ledgers, spreadsheets, post-its, radios, and walkie-talkies are quickly becoming endangered species. Those evolving to platforms that offer seamless communication, accountability, and efficiency to connect all these moving parts are simply better equipped to adapt to the fast-changing demands of guests and the world in general.
While most hotels still rely on radios to communicate with staff, radios don't offer systems to track fulfillment, make note of issues, or allow guests to voice a complaint if a service didn't meet their expectations so they vent online in a review. Interactions have no traceability. Using paper records is difficult to coordinate and guest requests are not captured in a searchable place so hotels cannot learn about guest habits over time. Hotels using analog tools have no idea what most of their issues are and therefore, cannot fix them. Not only does a shared platform enable staff and guests to communicate together to know when things are going right or wrong, it also provides a trackable system of metrics for management to know how long services are taking and where things can be improved.
Even if staff is comfortable with traditional methods, for today's tech-savvy consumers, customization and instant gratification is not an added perk, it is a way of life. Anyone that doesn't get that, doesn't get their business. Just as people today rely on GPS to navigate where they're going, Once guests experience the convenience and efficiency of getting hotel amenities and services at the touch or a button, they don't want to go back to having to rely on calling them in and waiting for an unknown period of time for their request to go through. Do they have enough time to jump in the shower before room service brings dinner or housekeeping shows up with their extra pillows? An app connected to a platform with end-to-end integration can tell them that.
Misconception #2: Upgrading Would Take Too Much Time or Be Too Disruptive to Business
The truth is, not only is the short-term pain of upgrading short, it is not even as painful or time-consuming as most General Managers assume. Most hotels making the switch to hospitality solutions can start with a slow roll in a matter of days and are fully converted within a couple of weeks or less. Lafayette Park Hotel & Spa in California upgraded to a platform that unified staff, concierge, and guests and also included texting technology, all in a matter of weeks. Even hotels that take pride in their non-tech, traditional ways like the 200-year-old Bourbon Orleans hotel in the heart of the French Quarter have jumped on board. They got their staff and their outsourced security up to speed with an integrated platform in several weeks and introduced guest-texting services shortly thereafter.
Despite the ease and convenience of using a platform, most GM's are so consumed with constantly putting out fires, they feel that they don't have the time to invest in a long-term solution that will prevent all those fires from starting in the first place. In the bestselling book, The 7 Habits of Highly Effective People, author Stephen Covey talks about how successful people focus on what is important for long-term success rather than the urgent needs of right now. When you run a hotel, there are always challenges, issues, and continual problems that have to be dealt with urgently. Successful leaders do not let those daily fires consume them and they make it a priority to take measures to reduce their frequency. Focus on the fires and you'll get more fires. Focus on fireproofing and those fires won't start to begin with.
There will never be a convenient time to create new habits that have been in place at a hotel for decades or even longer. However, if those habits are not taking the business where it needs to go, better to go through a short-term inconvenience that creates a much better situation in the long run. By consolidating departments, making service more efficient, and keeping more customers happy, an integrated platform will more than make up for the initial investment of time and money. A year from now, those urgent issues will be long-forgotten, but having initiated a platform that helped reduce those issues and make life and the lives of staff and guests so much easier will be appreciated daily.
Misconception #3: The Initial Investment Cost and Possible Loss of Revenue Isn't Worth the Potential Gain
Besides the ease of unifying departments on one system, another big benefit of platforms is the instant data they begin to uncover almost immediately revealing places where time and money could be better spent. How long does it take a car service to arrive, or for a guest to get extra towels, or for maintenance to fix a broken air conditioner? By providing a useful benchmark, various adjustments can be made that would allow these services to be drastically more efficient.
According to the Hawthorne Effect, performance improves simply by being measured. An integrated platform allows hotels to measure every part of their operation, in a single place, giving a general manager the ability to effectively notice recurring problems, increase efficiency, staff accordingly, and improve their TripAdvisor score, which is one of the biggest factors in increased or decreased revenue. One study by Cornell University found that if a hotel increased its review score by just 1 point on a 5-point scale, it could increase its prices by 11.2 percent without sacrificing occupancy or market share.
These are just some of the benefits that can cut down on expenses or raise-up revenue—not to mention morale. Any way you look at it, that is an increase in profits that will more than make up for the initial investment that a budget allotted for.
What it really comes down to though, is fear of change. Change is uncomfortable, especially when it involves changing habits that hotels have been stuck doing for decades. However, recent history has already shown us what happens when technology meets tradition. Technology wins.
Justin Effron is the Co-Founder and CEO of ALICE. ALICE is the first complete communication, cost savings and revenue generation operations platform for hotels, which enhances the guest experience and connects all points within the hotel to simplify guest service - and make it more cost-effective. Born and raised in New York City, Mr. Effron graduated from the University of Pennsylvania in 2012 with a Bachelor of Arts degree in history. Previously Mr. Effron was an analyst on the Equity Portfolio Trading Desk at Citigroup, leaving in 2013 to build ALICE with co-founders Alexander Shashou and Dmitry Koltunov. As CEO, Mr. Effron leads all fundraising, sales and business development. can be contacted at 212-579-2861 or justin@aliceapp.com Please visit https://info.aliceapp.com for more information. Extended Bio...
HotelExecutive.com retains the copyright to the articles published in the Hotel Business Review. Articles cannot be republished without prior written consent by HotelExecutive.com.