Keep a Check on Rate Parity and Prevent Revenue Leakage
By Bhanu Chopra CEO, RateGain | December 03, 2017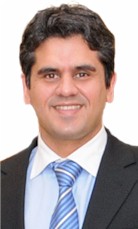 When certain actions or outcomes lead to loss of revenue, leading to a decline in your planned estimated revenue and actual revenue, you have revenue leakages. An example of that is fixing the price of a product and estimating your revenue based on it, but if one of your distribution channels sells it for a lower price, you face Rate Disparity. With the advent and popularity of online booking channels, the complexities of sourcing and managing your inventory have also increased. Hence, more will be the chances of revenue leakages. This is why industries with perishable product and services like airline and hospitality frequently face this challenge. To curtail them, we must learn where they stem from. Discrepancies due to lack of communication between departments and deliberate misuse of fare rules. Some of these challenges are a part of a hotelier's day to day life. While you cannot eliminate all of them, you must focus on the 'big-eaters' because taming them will substantially lift your bottom line. Following are some common causes of revenue leakages- System/tool related errors in your revenue management software:
OTAs - Big Eaters or Much Needed Friends?
Hotels and Online Travel Agents share a love-hBBate relationship. While hotels always want to get rid of the bulky commissions they have to shell out for the online bookings OTAs bring you, they also do not want to miss the market penetration, reach and promotional benefits OTAs provide them. OTA popularity and massive customer reach remain unmatched to that of any hotel's online presence. However, OTAs often undercut hoteliers, making them a major contributor to hotel revenue leakages.
Let us look at some facts. According to Triptease- On an average 25% of the times, a direct hotel price is undercut by an OTA. As per estimates, this level of undercutting is costing hotel industry over $1Bn a year in direct bookings. Regardless of this, the direct price is on average $10.27 cheaper compared to all other platforms. Such a scenario calls for a pressing need to check this practice, which is possible by knowing where disparity stems from.
Following are some ways in which OTAs cause rate disparity - Using out of date rate code, failure to charge the specified rate due to a system error, currency conversion problems, having a base allocation for a category of rooms your hotel has sold out, putting out wholesale rates, and lastly using a LOS (Length of Stay) rates which are not supported by your CRS (Central Reservation System). Although this may look like an endless cycle of leakages, it has a solution. Enter rate parity.
What is Rate Parity?
When you maintain the same price for a booking in all of its distribution channels, you maintain rate parity. If employed well, it makes revenue management less tedious, strengthens price integrity and boosts revenue.
Unlike in the pre-internet era, when hoteliers could engage in price discrimination without their customers being aware. However, hotels now need rate parity tools to ensure there is no parity breach to assure the customers that they will get the same price for a room whether they are booking from an OTA or the hotel's own brand website.
In this time globalization and increased practice of online distribution have shifted the pricing strategy of hotels in a new direction. There are no longer any individual markets that are priced according to the needs of the consumers in that market. Now, there are customers all over the world wishing to book via the online medium at the lowest available offer.
Hence, arise the need for a consistent pricing structure across all the channels.
Competition in the pricing has lead hotel to dilute their prices. The price transparency has lead hotels to compete with the price. There are primarily three reasons for the prices to be so dynamic. Foremost, travellers are more educated now, as the information is easily available to them.
The customer lead-time to book has decreased little by little, which has placed more focus on the last minute revenue management and more focus on dynamic pricing. Secondly, the power of OTAs, in the search of a hotel room, has produced a pressure to keep rates low and keep competing with price rather than with services or value. Thirdly, the common misconception within the revenue managers is that the lower rates will help to make most revenue. In fact, the revenue is best optimized by using a number of rates individually for the different customer segments. Revenue from the hotel rooms is highest with different rate structures for each customer segment individually.
How to Ensure Rate Parity
What your hotel needs today, is a strategy and a tool that helps you drive in more direct bookings, manage parity across regions, keep a check on campaigns, discounts, and promotions and control fare violations.
The process of enabling rate parity can be classified as below:
Analyse your rate parity: A thorough analysis of rate parity involves evaluating the overall parity pulse, parity score and violation trends, geographic party distribution.
Control Parity Breach Instances -The control of breaches happens at the
hotel level and the corporate level. At the corporate level, you must
identify critical price violations and create notifications for the same. At
the hotel level, analyze individual performances and contact the OTAs who
deviate from the given rates.

Measure and Identify Your Channels - For accurate judgments, precise
measurements need to be made in the following areas -The key issues by
booking window, Top performing online channels or wholesalers, Top
non-responding properties of yours (In case of an enterprise chain), Most
common reasons for fare violations

Take Action - When all the findings have been made, take the steps like
-Tweak and fine-tune your distribution strategy by putting more investment into channels that are performing well to encourage them to maintain the
practice. Eliminate any channels that you do not need and are causing
discrepancies in maintaining parity. Secondly, incentivize those departments
and channels that perform well and stick to the guidelines. Third, correct
violators, to ensure that the deviations do not repeat. Update the
technology because, as discussed earlier, lack of consistent data update
also causes rate and availability disparity.
Get the Best Out of Rate Parity
Even though rate parity ensures that other distribution channels do not undercut your channel, it puts restrictions on hotels to drive in more potential revenue. However, a deeper look at rate parity agreements will help you observe more yield-generating opportunities:
Restrict Special Discounts to a Select Group - While committing to your agreement with OTA to keep the same prices for the inventory, you can isolate groups you can attract with schemes and hence garner more direct bookings. For example for your privileged members, you can run email promotion offering better rates. You can also employ coupons that you would distribute online or via SMS to selected guests. As far as online prices are concerned, you can ensure they remain the same across channels, by offering add-on services.
Develop Long-Term Customer Relationships - Contact your frequent customers
regularly and offer them special deals to build their trust in your property
for best rate guarantee.

Enhance Your Website - Most customers book online through OTAs because the
hotels' own websites offer a less than ideal booking experience. Equip your
website with a robust user experience and efficient booking engine and you
will witness a boost in direct bookings.

Encourage Reviews - Encourage your guest leave an online review for your
hotel. More positive reviews and ratings you have, more you can charge as
per a Cornell University study. This will also boost direct bookings.

Discount at the Check-In - You can offer a discount on the next booking to
customers coming to you through OTAs to encourage them to book directly from
your website on their subsequent visits.
Despite the customer's important role, the relationship between hotels and the OTAs needs to be considered. After all, for the hotels to stay profitable, they need to have more business. However, if the OTA commission keeps rising, it seems very difficult. Also with OTAs taking the whole control of metasearch and customers becoming more keen to find the cheapest rate until the last moment, changes to rate parity is required.
Therefore, rate parity needs to evolve towards value differentiation than just price. Suggested steps could be to progress the Best Price Guarantees further to become Best Value Guarantee. Given the cut-throat competition in an ever-so-growing industry, disparities and leakages become likely. Nevertheless, a little focus on nabbing the key troublemakers can go a long way in ensuring that your hotel always stays ahead of the game. In addition, keeping regular tabs on rate parity achieves that with much ease.
Bhanu Chopra, CEO of RateGain is responsible for establishing the vision that guides the development of RateGain's solution offerings and delivery methodology. Mr. Chopra is a seasoned start-up entrepreneur in IT consulting. Prior to RateGain, he co-founded Riv Consulting. He began his career at Deloitte Consulting where he worked on large ERP implementations for Fortune 500 companies. Mr. Chopra earned a double Bachelor's degree in Computer Science and Finance from Indiana University, Bloomington. He is one of the founding member of iSpirit a policy think-tank for Indian Software Product companies. RateGain has become a leader in hospitality and travel technology solutions for revenue management, decision support, rate intelligence, seamless electronic distribution and brand engagement. can be contacted at bchopra@rategain.comExtended Bio...
HotelExecutive.com retains the copyright to the articles published in the Hotel Business Review. Articles cannot be republished without prior written consent by HotelExecutive.com.