The New Hotel Playbook: What Will Be the New 'Norm'?
By George Aquino Vice President/Managing Director, AHC+ Hospitality | July 05, 2020
Do you feel nauseous whenever you hear single digit hotel occupancy during your daily operations call? Why am I smiling when my restaurant manager said we did well with take-out because we made one fourth of the revenue of what we normally produce? Why does it feel so awkward to walk past colleagues in the lobby? Hey, how about the 10-foot-rule? No fist bumps? What the heck is going on?
This pandemic has stripped the hospitality industry of its soul in a matter of weeks. Gone are the days of genuine human interaction between employees and guests. The critical first impression at check-in has been relegated to a transactional encounter in front of a plexiglass shield. The energy in hotel lobbies has dissipated to an unbearable hush of strangers social distancing from each other. It saddens me that the excitement of arriving at a beautiful hotel will likely be altered forever once the economy reopens. No one will be exempt from this unimaginable spell.
Restaurants, especially the small, locally owned ones, will likely take the biggest hit in our industry. I sadly predict that 50% of these establishments will be gone by the end of summer, as I cannot imagine how one can sustain its business model given the realities of a ramp-up reopening. I never thought that the highly acclaimed Eleven Madison Park in Manhattan would be one of the first to go. Fat Rice in Chicago has thrown in the towel as an innovative sit-down restaurant and reinvented itself as a local pantry selling meal kits. Here in Grand Rapids, Michigan, where I'm based, two of my favorite restaurants, Grove and Marcona on Lyon, announced their closures, both of which were former "Restaurant of the Year" recipients.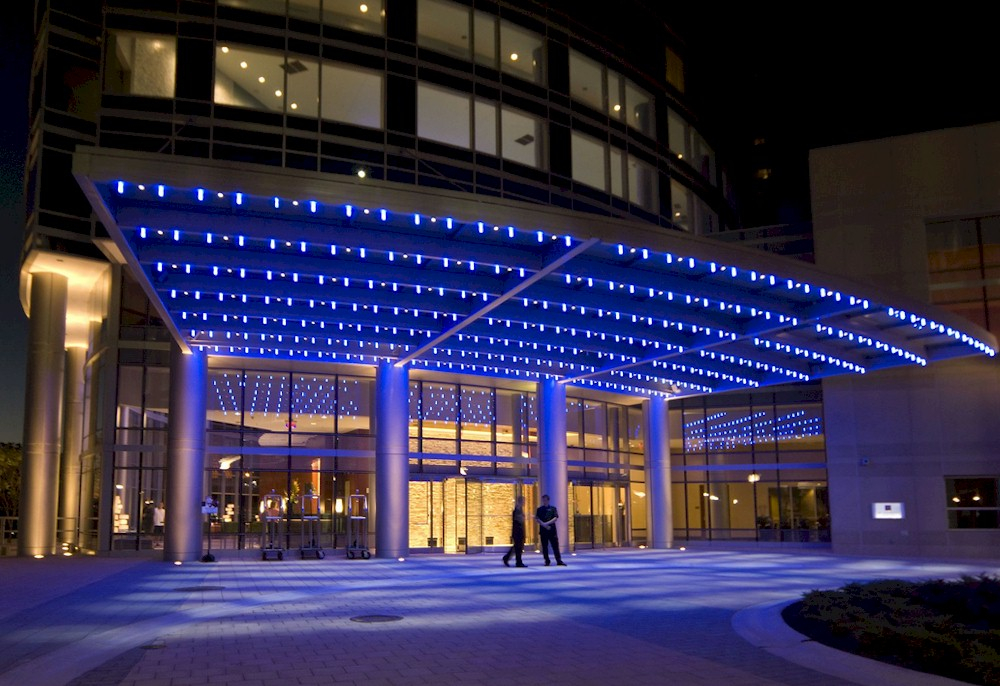 JW Marriott Grand Rapids, Michigan
So far, we've been spared the news of any major hotel chains shutting its doors, though I can foresee hotel franchisees would bear the brunt of any closure in the segment. It will be paramount for hotels and restaurants that survive to recreate their playbooks.