How to Preserve Architectural Detail and Effectively Transform a Historic Building Into a Modern Hotel
By Robert Habeeb President & Chief Executive Officer, First Hospitality Group, Inc. | June 09, 2013
At a time when uncertain economic circumstances, a competitive marketplace, and a lack of prime urban locations make securing opportunities for new builds in high-impact locations difficult ( and sometimes financially unfeasible ), adaptive reuse—transforming aging or historic structures into memorable and engaging new facilities—is an increasingly popular tactic.
Taking a turn-of-the-century space and remaking it into a 21st-century facility requires more than hoteliers wanting to add this type of project to their portfolio—it takes careful consideration and expertise. Such a strategy requires a nuanced understanding of how to blend the old and the new, a sophisticated technical and architectural skill-set, and an in-depth appreciation of how to accommodate cultural and community context. While every project is different, and requires its own blend of compromise, creativity and craftsmanship, there are key elements shared by every successful historic renovation, as well as a consistent set of best practices that developers can apply to preserve architectural detail and effectively blend history and hospitality.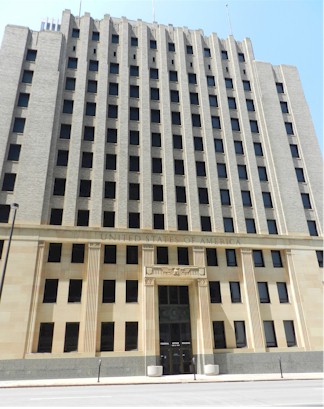 First Hospitality Group Inc. is in the process of transforming the historic Federal Building in Omaha, Neb. into a Residence Inn by Marriott which is set to open in the summer of 2013.
Understand the Technical Challenges
Successfully addressing the structural and functional deficiencies in an aging building is certainly a prerequisite for any historic hotel renovation. Doing so in a way that retains the character of the space while providing a facility complete with the modern amenities that today's demanding guests require gets at the fundamental tension between old and new that makes these projects both challenging and rewarding. The reality is that while people love the ornate architecture and period décor of historic buildings, however, this aesthetic appreciation ends if it doesn't come with the comforts and amenities today's travellers have come to expect. Guests want to admire the artwork while enjoying their spacious and comfortable modern rooms. Because of the design and construction flexibility it affords, it often makes the most sense to renovate and reuse historic buildings that were not formerly hotels: the floor-plan flexibility and wall-to-wall renovation potential often more than makes up for the added expense involved with a more extensive renovation.
The list of items that must be addressed to make these spaces safe, functional and comfortable extends well beyond new floor plans and finishes, however. The structural liabilities of aging buildings can be extensive, and everything from dangerous or dated materials, to plumbing and electrical issues will typically require a full makeover. Introducing the technical infrastructure required to support must-have conveniences like wireless high-speed internet poses its own set of challenges. When selecting a site and planning a project, it is essential to understand the full range of technical and construction challenges that await you before renovation work begins. All of the history and character in the world will not be enough to overcome suboptimal functionality or compromises in guest comfort.
Please Login to read the full story, or you can Get Free 30-Days Hotel Business Review
The Hotel Business Review articles are free to read on a weekly basis, but you must purchase a subscription to access
our library archives. We have more than 5000 best practice articles on hotel management and operations, so our
knowledge bank is an excellent investment! Subscribe today and access the articles in our archives.