Getting Smarter About Personalization
Engagement Without Annoyance
By Michael Arner Chief Technology Officer, RoamingAround.com | January 01, 2017
Hospitality, traditionally slow to adopt new technology, is today everywhere threatened by it. There is physical competition in the form of a glut of new rooms provided, for example, by homestay networks like AirBnb. There is virtual competition in the form of difficult-to-manage online profile and review aggregators such as TripAdvisorówhich can represent low-cost affronts to an expensively acquired and laboriously nurtured brand. At the same time, there is a new generation of customers that technology has trained to be fickle with their brand loyalty, impatient with waiting for services, impatient with wanting for access, impatient in general. Better serving this new generation means providing them with the more frictionless, more personalized experiences they have come to expectóbut this requirement comes even as personalization is being siphoned off and unshared by the Online Travel Agencies. Everyone knows the answer is to reach out to guests via mobile applications on their personal devicesÖbut they arenít downloading the apps.
There are two reasons why your guests arenít downloading your loyalty applications. The first is that you arenít hitting them up to do so at the right moments. The second is that, even if you were, they donít really perceive there being enough value there to bother anyhow.
In-app booking isnít enough. it assumes brand-loyalty will cause a user to bypass the usual cycle of comparing rates and reviews and proximity to their destinations across-brands via OTA and then booking through them. It also assumes the browser-based loyalty booking isnít adequate and it certainly better be adequate by now. Special offers arenít enough: it assumes the guest will be hooked enough offers-unseen to brave the inevitable noise they rightly fear. Being able to text Guest Services ďat select LocationsĒ isnít enough: it assumes the guest will believe that to be less circuitous than just stopping by the desk or dialing Ď0í from their room (and, in most cases, guests who suspect that it wonít be are guessing correctly). Taxi and Social media tie-ins arenít enough (and they assume the guest doesnít already have Uber and Facebook on their phone). The ability to remote control your room television from your phone is a fine perk, but it isnít enough. Expedited check-out is convenient, but the guest isnít particularly motivated to download the hotel app at the moment theyíre leaving it. Expedited check-in would be a great start if it worked and worked consistently. Virtual Concierges would be a great start if it was integrated into the loyalty app rather than being a second download and if it were more than just a collection of business listings I can find as easily elsewhere. In most cases, even the great starts wonít get the lionís share of even existing loyalty members over the hump, much less bring in new business.
The winner in this industry provides the best guest experience at the lowest rate. If technology keeps driving the rates down, what can it do to drive the experience up enough to motivate actual downloads? And then enough to motivate keeping the downloaded app once precious space on the guestís phone starts to get scarce?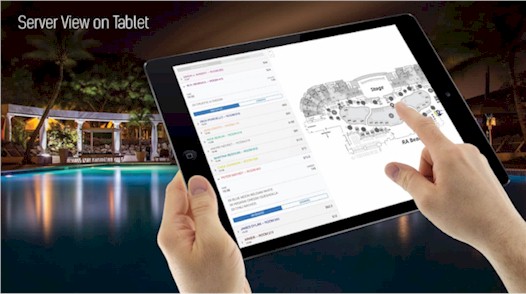 Annoy them one time too many and theyíll drop you like a robo-call. But research shows that if you provide mobile users with real value, if they trust the relationship, and if you donít spam them with communications not relevant to their interests, they will stick with your app with all of the old loyalty youíve been missing for a little while. Here are some strategies for doing that.
Please Login to read the full story, or you can Get Free 30-Days Hotel Business Review
The Hotel Business Review articles are free to read on a weekly basis, but you must purchase a subscription to access
our library archives. We have more than 5000 best practice articles on hotel management and operations, so our
knowledge bank is an excellent investment! Subscribe today and access the articles in our archives.