Mobile Geo-Targeting Makes 'Just in Time' a Reality for Hotels
By Jared Simon Chief Operating Officer, HotelTonight | January 28, 2018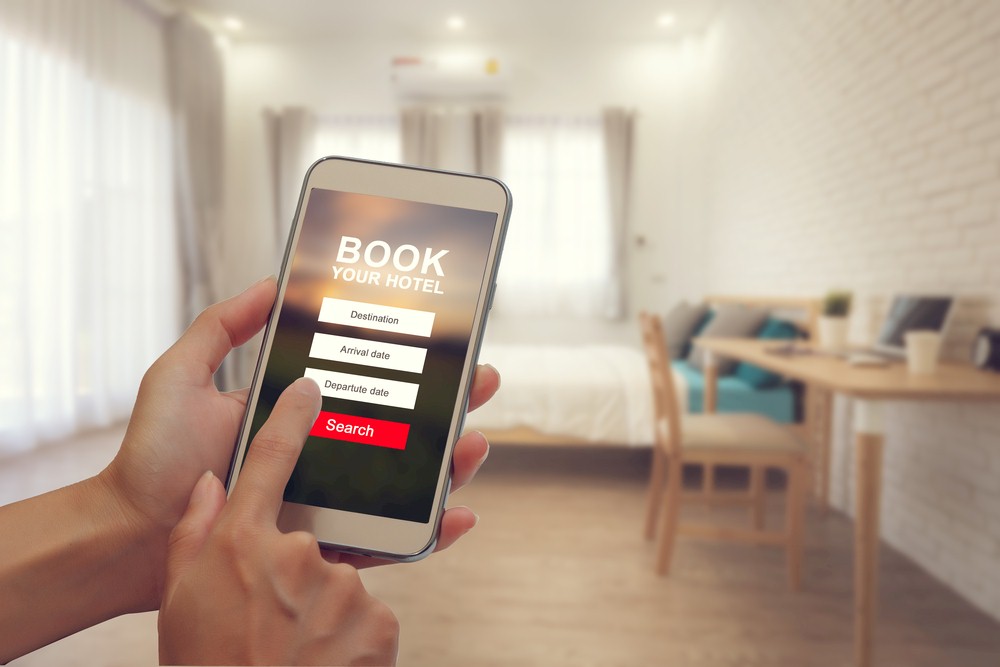 In the 1960s and 1970s, Toyota revolutionized supply chain management when it perfected the just-in-time (JIT) model. Now more widely known as "lean manufacturing," the JIT model reduces costs and waste because manufacturers only order supplies as customers place orders. Before JIT, manufacturers would stockpile the goods they needed to make cars at the expense of ordering it in bulk up front and finding places to house it.
JIT proved revolutionary at the time not only because of the savings and efficiencies it generated, but also because its successful execution meant seamless coordination between customers, manufacturers, and suppliers. It took nearly fifteen years to perfect, but once Toyota was able to prove its effectiveness, companies across the globe started to adopt it as the standard.
Because of static supply, hoteliers haven't had the opportunities to generate those same kinds of lean efficiencies. It would be nice to scale rooms up and down to exactly match unpredictable demand, but without bending the laws of physics, that's out of the picture. While hoteliers have explored different pricing and placement models to fill vacancies, the average hotel occupancy rate still hovers near 65%—even with the proliferation of more easily accessible sales through online travel agents (OTAs).
Today, the widespread use of mobile applications and the effectiveness of mobile targeting is giving hoteliers the chance to generate their own lean efficiencies and more effectively pair demand with supply. By layering clever and forward-thinking marketing tactics on top of mobile targeting, enterprising hoteliers can better reach customers to fill last-minute vacancies without cannibalizing their best bookers or cutting into their rate strategy and diminishing overall ADRs.
If it's done right, this just might be the hotel industry's own revolutionary JIT moment.
What is Mobile Geo-Targeting and Why Does it Matter?
Put simply, targeting is the act of tailoring a message to a selected audience to maximize the likelihood of a desired outcome. It's most effective when close targeting is paired with messaging designed particularly for each group. Targeting has been around as long as marketing itself, but what's new, and potentially revolutionary, is how effective targeting can be given how much information is available to marketers today.
As more and more people rely on their mobile devices to consume information, interact with their social networks, and even shop, marketers are able to construct accurate profiles of potential customers based on their behaviors from the information they volunteer to apps—and, since it's on mobile, their location.
This is what we mean by mobile geo-targeting: the elements of information related to where people are. And it's not just about determining exact location. Mobile geo-targeting allows companies and marketers to understand people's behaviors based on where they are. With smart marketing based on those data, companies can leverage context to drive sales. A simple example is an ad for umbrellas that gets served based on a stormy weather forecast and the person's location.
Uber is a great example of how companies can use mobile geo-targeting to generate highly specific, actionable data. We all know how the core of its operation works using geo-location services—open the app and it automatically signals nearby drivers that you're seeking a ride. But Uber offers another service that makes a more direct use of mobile geo-targeting in its business—it allows drivers to, once per shift, select a fare between their current location and some location they're heading towards (so, for example, they can pick up one last fare on their way home after a shift). It's not a core component of the service, but the service is a nice add on that might entice drivers to choose Uber over Lyft.
For hoteliers, this kind of specific, contextual location information can be invaluable, because it creates an avenue to only target likely-to-book consumers based on location—exactly what the hotel industry needs to fix problems with distressed inventory. Paired with other mobile behavior data, hoteliers can craft profiles that isolate high-value consumers for unique, personalized offerings and deliver much higher rate of returns.
How Geo-Targeting Can Revolutionize the Hotel Industry
Over the past two decades, guests have increasingly turned to internet OTAs to book hotel rooms. They provide a neatly indexed aggregation service that makes finding the right room easy and convenient for guests. For hotels, their success has been double-sided: They've sold some rooms that otherwise would have remained vacant, but they're often at the mercy of the OTA and its policies. Worse yet, there is the risk of cannibalization.
Mobile geo-targeting data provides an actionable solution to both of these problems. Now hotels can pinpoint the right customers at the right time, rather than having to wait for a guest to stumble upon them. If hotels know the kinds of guest that are most likely to book rooms and then can actually reach those guests on the platforms they use regularly, they can communicate the unique benefits of their hotel to attract guests.
Here's an example. Imagine a trendy, four star hotel in downtown L.A. During a week where there's a relatively high vacancy rate, the hotel normally would just have hoped its distressed inventory gets placed through opaque booking, or cross their fingers that OTA searches return them towards the top of their lists.
Now, through geo-targeting, hotels can more effectively leverage both their own internal research (e.g., maybe they know it's younger, trendy urbanites with enough disposable income and discerning taste who are most attracted to the hotel), as well as general marketing data, for example showing where their potential customers hang out, when they're there, and what kind of other things they're into. This geo-targeting data can inform smart marketing practices that can help hotels attract whatever customer base they're looking to hit, whether they be likely-to-book customers to fill a last minute vacancy, or whether they be customers that fit the target profiles of an entire campaign.
Strategic Targeting and Smart Marketing
Think back to the Uber example, where the company crafted a clever mechanism to help out their drivers by offering one more fare on their way to a specific destination. What makes that uniquely innovative isn't the underlying data collection—of course, Uber knows where the customers are, knows where the driver is, and knows where the driver's going. What makes it innovative is that it uses the context of the data to deliver a service that drives returns.
In the case of hoteliers, mobile geo-targeting and behavioral data is truly innovative and influential when they know what to do with that data. For example, the trendy downtown L.A. hotel might want to develop a perks program with local boutique shops that their customers are likely to visit based on the geo-targeting data. They might partner with those boutiques to stock hotel rooms with samples, helping add value to the hotel's identity by positioning it as a place that knows where all the cool people go to shop.
Or, they could develop a campaign that pushes discounted room updates to repeat customers if they're on their way to the airport that looks like it will be closed because of inclement weather. The customers don't have to do the work of finding a hotel room. As soon as the airport is closed, a notification pops up on their phone, and with no more than a few taps, the customer can have his or her room back for one more night at a discounted price.
And in efforts to target the right customers to fill specific needs, hotels can use marketing-based mobile geo-targeting to inform campaigns. For example, with behavioral data, hotels in NYC might see that visitors from Chicago generally tend to stay longer than one-night visits from eastern seaboard guests. The hotels could then use that data-generated insight to push more deals to Chicago bookers.
These kinds of opportunities have little to no barrier to entry, and are all possible to execute now. Hotels themselves could undertake the responsibility of creating these programs, or they could outsource the work to services (or maybe even OTAs). At HotelTonight, we've employed many different kinds of geo-targeting programs that have directly benefited our partner hotels—our GeoRates program, for example, has been resoundingly successful; it uses geo-targeting to offer highly targeted, customizable discounts on hotel rooms, helping hotels fill vacant rooms even at the last minute. Combined with our recently launched Perks program, the two pack a powerful punch: hotels first determine intent through location and next they nail the price with pinpoint accuracy using booking frequency, category and other purchasing data.
The possibilities are virtually endless, and they can be adapted according to the broader strategic goals of the hotel. Whether it's finding ways to cut back on distressed inventory, driving as much production as possible for an upcoming holiday, or even just positioning itself for a certain audience, hotels can use smart geo-targeting and creative campaigns to get it done.
Delivering Just in Time
Mobile geo-targeting, like the communications systems that supported JIT for Toyota in the late 60s and early 70s, should be looked at as a platform for innovation to be built upon, rather than the innovation itself. It can provide a lot of great opportunities for companies that approach it with a strategic mindset, figuring out how it can be worked into their existing marketing programs to help drive high-value customers and alleviate distressed inventory.
HotelExecutive.com retains the copyright to the articles published in the Hotel Business Review. Articles cannot be republished without prior written consent by HotelExecutive.com.