The Rising Value of the Travel Influencer
By Sherry Heyl Founder & Consultant, Amplified Concepts | February 25, 2018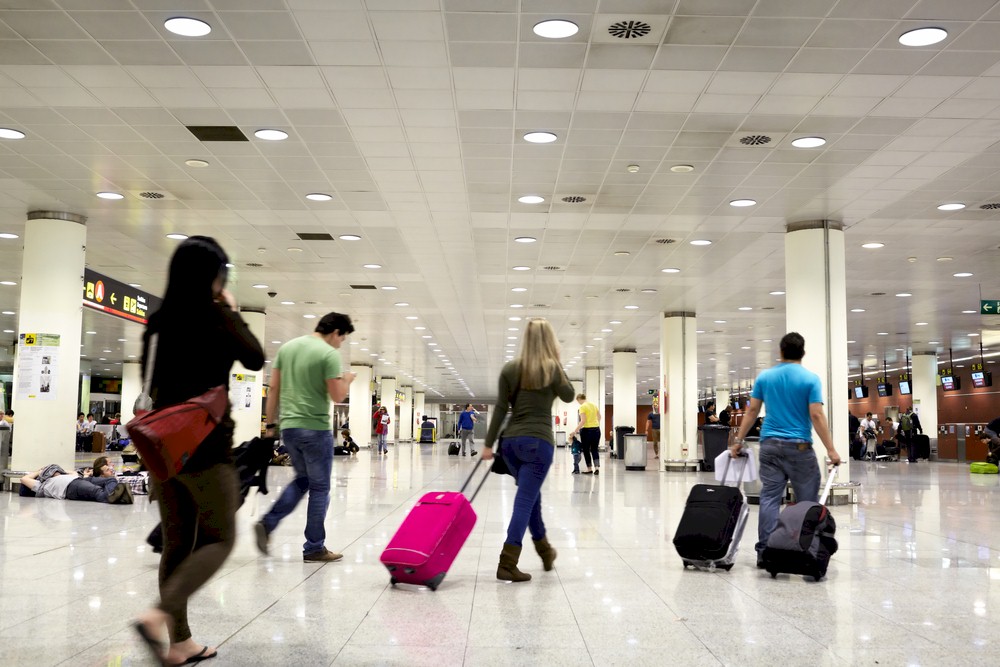 Millions of dollars have been spent by hotels trying to share the experience of what it is like to stay at their property. Stories are crafted, photos are enhanced, and smiling actors emulate the activities that take place at the hotel.
Once the stories are nicely packaged, millions more dollars are spent disrupting an audience from their select entertainment to engage them with an advertisement that they may or may not care about. This seems inefficient, but for many, many years it was the best that brands could do to reach a mass audience to affect perceptions and behavior. Today, there is a better way.
We have always trusted the people in our close circle for advice of where to go, what to do, and where to stay, usually before we even begin researching what is available. The past decade, our circles have expanded from family, friends, and neighbors to people we have developed relationships with online and oftentimes have never actually met in person.
The Internet has provided almost every man, woman, child, and pet a media platform to publish their thoughts, ideas, opinions, and reviews. Those with a talent for storytelling and engagement have developed a following, oftentimes far larger than a traditional magazine. Do these people affect purchasing decisions? Yes, according to ODM group, 74% of consumers rely on social media to inform their purchasing decisions. Why? Because people are following and paying attention to people they trust and whose opinion they value.
When your hotel works with an Influencer who can tell a compelling story about your brand, you will reach a captured audience with a trusted connection to the story teller.
For the past 10 years my team and I have been helping brands connect with Influencers as media partners, designed Influencer Marketing campaigns, and have worked directly with Influencers to help them increase their value and appeal to brands. Here are just a few things we have learned along the way.
Working with the Right Influencers
It is becoming much harder to find real influencers, much less the right influencers. The growing numbers and increased sophistication of automation software is truly making it a challenge to identify who are real people with real relationships behind a social media profile as opposed to profiles being run by bots, followed by bots, and engaged with by other bots. Looking at the number of followers someone has or how much engagement their posts are getting is no longer a sufficient way to evaluate who you want to work with.
More than ever you need to be able to see who their audience is and confirm that the stories that are being posted are original and legit. Before investing money to work with an influencer, you will want to get to know them the way you might get to know any partner. Ask them about what motivated them to start working in social media and sharing their stories. Ask them about their biggest challenges. You want to find people who are passionate about their work. People who are inspiring. People who can tell you about the relationships they have with people they have never met in-person.
In 2016 we ran a series of interviews called Influencer Insights with some of our top Influencers. What we found was the real influencers did not start out with a goal to be a brand influencer. They got their start because they had a story to share and a desire to connect.
Real Influencers have real relationships with their audience based on authentic ideas and experiences.
Once you have identified real influencers, the next step is to narrow your list to finding the right influencers for your campaign. Here are just a few ways we evaluate influencers:
What is the niche? Does it align with the audience and behaviors we are targeting in our campaign?
What platforms are they strong on?
How large is their audience?
What is the average engagement? We are not just looking at how many people engage with the influencer's content, but we want to see that the influencer is engaging with their community as well.
What is the Alexa score/average traffic of their website?
What type of followers do they have?
What is the quality of their writing, photos, and videos?
When interviewing an influencer for your campaign seek to ensure that they understand your brand and are able to describe their value to your campaign with concrete numbers.
Identify influencers who have a talent for showing aspects of an experience from their own unique point of view.
Top influencers are able to be particular about who they work with. Below are a few factors that make us influencers likely to work with a brand:
Grants me creative freedom 77%
Offers me competitive compensation 68%
Respects me as they would any other publisher 54%
Understands my interests and approaches me with relevant opportunities. 49%
Brand's mission aligns with my own value 47%
Create a Story, Not an Ad
Consumers are ad blind. When they are surfing the web or browsing through their social media newsfeed they are focused in on the content they are interested in. Everything else is just noise, and there is a lot of noise.
Marketers that prepackage their brand messages and pay for placement on the platforms of influencers are now adding to the noise by filling newsfeeds with paid endorsements that look and act just like ads. Not only is that less effective for the brand but it devalues the relationship between the influencer and their audience.
"Social media influencers serve as a bridge connecting brands to consumers. They leverage the relationship and trust they have with their followers to recommend products on behalf of brands. Typically, this kind of advertising generates twice the sales of paid advertising making it the go-to route for brands." (MCKinsey and Word of Mouth)
Your Influencer Marketing Campaign should be based on a partnership where you select the right people who can tell your brand story in a way that is compelling to their followers. Beyond that, hotels have a variety of opportunities to shape how that story is told by creating noteworthy experiences for your influencers. Providing exclusive interviews or behind the scenes and background information.
Brands should also be actively involved with the campaign through their own social media platforms by sharing posts and answering questions from your influencers' audience. Through that engagement you are able to expand the story of your brand as well as showcase the personalities and customer service of your team. Below is an example from an influencer campaign we worked with W Hotels on.
Select at least 5 or 6 different influencers to work with during a campaign. You want to find people who can share different angles on your brand. You want to look for storytellers who can put their experience in writing, in pictures, through video, and through real-time, engaging updates. Developing a cross-channel campaign is integral to brands creating an ideal social media marketing mix.
The social nature of an influencer campaign tends to have a vastly higher return than traditional ad campaigns.
On average, for every $1 spent on influencer marketing, brands are making back $6.86 in earned media.
Compare that to The New York Times Magazine which reaches around 1.62 million people per week. A 1/3 page ad can cost $56,000. That's a $34.56 CPM (cost per thousand impressions).
The average CPM in the Travel industry for a higher-end display ad is around $5 CPM, so a banner ad to a targeted audience of 50,000 would cost about $250.
But most people don't click on banner ads, and you can't click on the Times newspaper.
However, a compelling story told in the first person is not only clicked on: It is absorbed, engaged with, and shared.
Extend the Life and Value of Your Stories.
The benefits of Influencer Marketing have not gone unnoticed. 59% of Marketers plan to increase how much they spend to work with influencers.
Whether or not you can increase your budget, there are ways you can increase the value of your influencer marketing strategy.
When you engage an influencer, be sure that you develop a contract that outlines not only what the expectations are from them and from your hotel, but also enables your hotel to reuse the content that is produced during the campaign for future promotions. Through your various campaigns your hotel will be able to develop a library of unique images, stories, and videos that you can reuse for a variety of marketing material.
Allocate budget to spend on social ads on the influencers network. Be sure that the influencers are doing more than just a "boost post" on Facebook. Ask them to create niche audiences to target their stories to the key people that those stories will resonate with.
Build in a call-to-action that influencers can offer. This can be a compelling reason to sign up for your newsletters or visit a landing page based on an exclusive offer.
Most importantly make sure your campaign starts with a measurable goal in mind. It seems that every week social platforms are rolling out a new feature that enables better metrics for marketers. With Call-to-Action features now integrated within social media posts and social ads, we can more easily tie connect campaigns to actionable items. The more you know about the capabilities of each platform and the strengths of your Influencer's talent and connections the stronger and more effective your Influencer campaigns will be.
HotelExecutive.com retains the copyright to the articles published in the Hotel Business Review. Articles cannot be republished without prior written consent by HotelExecutive.com.