How Hotel Design Can Create a More Memorable Stay
A Sense of Place
By Brian Obie Founder, Obie Hospitality | November 19, 2017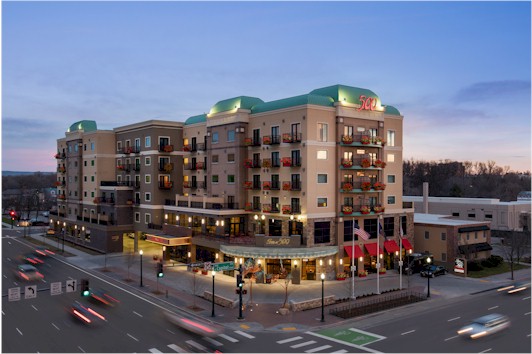 A hotel's design plays a major role in making a traveler feel welcome to their destination. It's important that the building's exterior communicate that straight away. I like to see balconies and terraces with large flower pots and sunny umbrellas… something with personality that's inviting and a little different. It's crucial to me to convey a sense of uniqueness in this age of sterile, square roof lines that dominate many of our cities. From the exterior outset, I want something that makes a guest say "Oh, I hope I have one of those rooms; I'd like to experience that." It sets people up for an expectation of a great and memorable stay.
Along with a memorable exterior, we try to bring the destination inside the walls of the hotel in a variety of ways, including using local art and artists, designing themed rooms that celebrate the local culture and uniqueness of the region, as well as positioning windows throughout the property that constantly encourage our guests to look outside and be reminded of exactly where they are.
We design our hotels with the expected modern comforts ( double sinks and large showers and of course great bed linens ), but we also want something that goes a little above and beyond the usual to make for a better stay, like improving upon the ice machine or making business centers a place you actually want to hang out. People love to be treated to something more than they expect.
I've had a lifetime of travels and time away from home, so that's why I appreciate it so much when there's a differentiation that you don't find very often in a hotel, especially one that helps you remember your trip. You feel taken care of and as though the hotel cares about you as a guest, which means you want to go back and see them again.
Themed Rooms and Memorable Guest Rooms
We have a large selection of themed rooms, which most of our guests seem to enjoy. For example, at our hotel in Boise, we highlight the Basque heritage of the region ( and nearby Basque Block ) with themed rooms that tell this story and offer specifics for guests wanting to learn more. It goes beyond fun and whimsical design elements to an actual educational experience. Similarly, our Boise Art Museum rooms were curated by museum staff to present meaningful works and convey a mini museum experience within the guest room, directing guests further to the nearby museum itself, which is a fantastic resource.
We keep getting requests for these ( and other ) themed rooms, and I believe that's because people are sick and tired of sleeping in the same old hotel rooms over and over. I've checked into hotel rooms all my life with the bed perpendicular to wall and the same silkscreen artwork above it. For that reason, we decided to angle the king bed in each themed room to simply have it feel a bit different. We want people to think "this must be a mistake, we're in a suite" and have a more memorable experience in their standard guest room.
Local Art
I have an appreciation of art, and I like a lot of color and energy around me. My family has numerous painters, and I like to paint as well. Art is a requirement in a hotel, but I wanted our artwork to be unique and have a story and a unique energy. So, our lobbies are filled with local art work and pieces that tell an additional visual story about the region.
We want these artists to be locally sourced and known – bringing the community in for openings and also celebrating the broad and rich local talent of the region. When elevator doors open on each of our floors, guests are met with murals, painted by a local artist, depicting various aspects of the city. Our dog-friendly floor mural is just that: dogs enjoying the city. The murals have been a huge hit with guests, and we have heard stories of guests visiting each floor so they can see them all.
Private Butler's Pantry
We did a lot of focus group research before opening our hotels, and particularly asked women what they liked and didn't like about staying in a hotel. A large majority said they didn't like answering the door for room service. We heard it so many times! We decided, why don't we create some sort of external compartment where you don't have to have an interchange if you don't want to? Thus our butler's pantry was born.
Each of our rooms has it, and it's an innovative service that allows guests to enjoy room service without having to open their door ( and without having to litter the hallway with dirty dishes and trays when finished ). When the food arrives, guests are alerted and retrieve it through the in-room pantry compartment. Once finished, they put their dishes in the pantry – out of sight and mind – for staff to easily whisk away without having to access the room itself. It also can be used for laundry or items dropped off from the front desk. Our guests have mentioned this more than anything on TripAdvisor, so we know they not only notice this design feature but appreciate it.
Open Concept Business Centers
Business centers are usually in the lobby or in one cramped space on the property. Someone is usually sitting there, and computers are always very close to each other. Frankly, it's closer than you'd want to work next to a stranger. With the nominal price of computers and copy machines today, why not make these items readily available to guests that need them? Why make them go all the way downstairs, or searching the property up and down?
We've placed an open-concept business center on every floor of our hotels, right next to a window. We wanted to elevate that entire experience for our guests, and our business travelers have greatly appreciated this design detail. Sometimes we find business groups holding little mini meetings in the centers as well.
Ups and Downs of Elevators and Chipping Away at Ice Machines
People always say "I don't want to be near the elevator or the ice machine, " when booking a hotel room. The tink, tink, tink of the cubes as they hit the container can drive you nuts. And while sound requirements for elevators have come a long way, guests still don't want to be near them because families and groups congregate there and can create noise. So why not keep the elevators away from guest rooms altogether?
By design, we keep our guest rooms from touching elevators. We also installed three of them – one which goes directly into the laundry and restaurant, which can be shut off and kept free of guest traffic. Once these unsightly services are done, the elevator is still free for guest usage.
For the ice machine, we put a freezer in the hallway with individually bagged portions of ice. Many hotels are now doing this, and it just makes so much sense. Guests can grab a bag of ice and take it to their room. No muss, no fuss. It's a guest-centric solution that doesn't create any noise. The result of this simple change makes sure that no guest ever has to say "don't book me in a room near the ice machine."
Windows to the World
Windows at the end of hallways, large glass windows in the fitness center overlooking the city, and public balconies ( as well as private terraces for some guest rooms ) make it clear that the focus is on the destination, not just the property itself. Each of these design details are not-so-subtle cues that the hotel is there to help them explore and appreciate the city. We want the design to say that the hotel is guest-centric and there for them.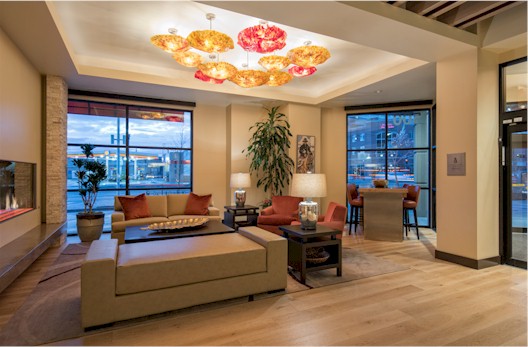 Inn at 500
The Lobby as Living Room
There's probably no better design opportunity for hospitality professionals than the hotel lobby. When guests walk through the door, they are exhausted. They're ready to feel like they are home. We want the design of our lobby to convey that with cozy lounging spaces by the fire, business-friendly nooks ( with ample outlets ) for those looking to get things done, and some beautiful local art to catch their attention.
Beyond that, we have a little provisions pantry where we offer up complimentary snacks, as well as a glass of local wine or other beverage at check in, to make them feel at ease. Along with those design elements, it makes it much easier for our staff to then interact with them and engage with them, as well as figure out what they like and get to know them on a more personal level.
For us, thoughtful, guest-centric design is that first step in letting the guest know we're there for them. It's all part of a greater hospitality guest-centric approach, and we've found that if you focus on the guest, the profits tend to follow.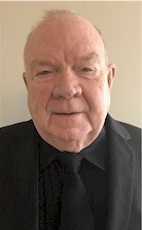 Mr. ObieBrian Obie's success in the hospitality business, was hard-won and smartly pursued. He saw an opportunity in under-served Western communities for what he calls "boutique hotels that have a strong attention to detail and the complete guest experience." He owned Fifth Street Public Market in Eugene, Oregon. It is a Eugene icon boasting localized food and retail, as well as office space, and a boutique hotel called Inn at the 5th, which Mr. Obie opened in 2012. Then, building upon the success of the hotel, Mr. Obie transplanted the same concept to Idaho, where he recently opened the Inn at 500 Capitol in downtown Boise. Mr. Obie can be contacted at 541-484-0383 or bobie@obie.com Please visit http://www.obie.com for more information. Extended Bio...
HotelExecutive.com retains the copyright to the articles published in the Hotel Business Review. Articles cannot be republished without prior written consent by HotelExecutive.com.
Share this article with your industry colleagues