Designing an Immersive Urban Resort
By Rob Uhrin Principal, Cooper Carry | November 19, 2017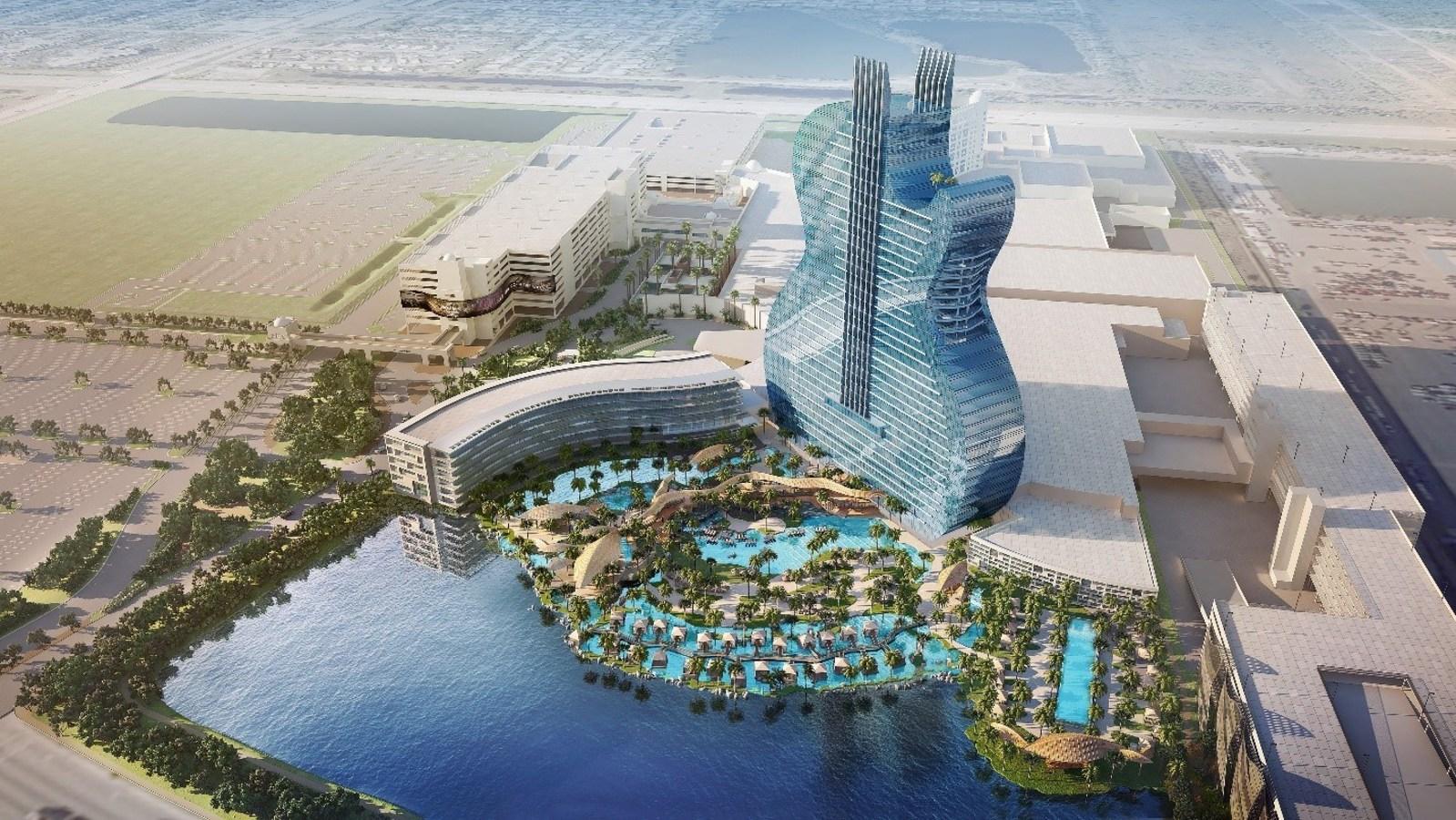 Co-authored by Andrea Schaub, Principal, Cooper Carry
The word "resort" likely conjures images of beaches, ski parks, luxury pools, fine dining, entertainment and other upscale amenities. Traditionally, these facilities are intended for vacationers; however, a new class of resorts is emerging in hospitality: urban resorts. Urban resorts reflect the best of their metropolitan surroundings and appeal to a mix of business travelers, vacationers and residents. Urban resorts are more than just fancy hotels and conference centers in downtown environments. They are vibrant destinations that immerse visitors in urban experiences and culture. In Norfolk, Virginia, our team recently designed the city's first urban resort: Hilton at The Main.
In the heart of downtown Norfolk, on the corner of Granby and Main Streets, our firm, Cooper Carry, was engaged to design something transformational for the city, a $175 million urban resort known as The Main. The developer, Gold Key | PHR, envisioned a project that would be the new Grand Central Station of Norfolk – a hub that sparks with energy and creates a central gathering place enticing out-of-town guests and neighbors alike to say, "Meet me at The Main." The Main marries an urban, hospitality-infused experience with authentic culinary destinations to create a fully-formed, business-meets-pleasure wonderland. Since its opening in April 2017, The Main has quickly become downtown Norfolk's favorite upscale hotel, dining, meeting and entertainment destination – a "third place" for people to gather outside of their homes ( first place ) and offices ( second place ).
To design a place of this caliber, we started by researching the surrounding urban fabric on Granby Street, and exploring other world-class destinations across the country. We studied more than 70 urban destinations and resorts in five cities. From Miami to Los Angeles, we pulled inspiration and best practices from each place to deliver a true urban resort experience distinctive to downtown Norfolk.
Like many urban environments, land is limited and our site for the project was small relative to the resort-level destination we envisioned. How would we create Norfolk's hottest new lodging, meeting and culinary hub on just 1.4 acres?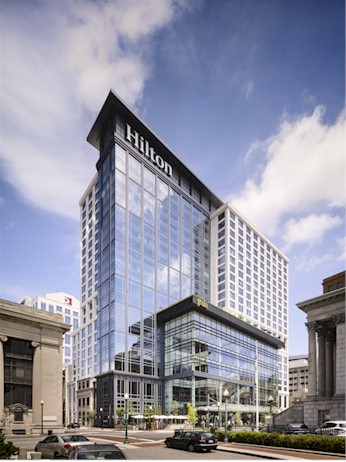 Unlike traditional resorts that are big and meandering, we addressed the urban site by extending the street-level experience vertically through the development. The vertical stack encompasses a seafood restaurant on the first floor; a hotel lobby and Italian restaurant on the 2nd floor; the conference center on the 3rd and 4th floors; a rooftop beer garden on the 5th floor ( 100 feet in the air ); and 300 guestrooms filling the remaining floors.
It was crucial that we connect these varying uses to create one immersive arrival experience for a variety of guests. Whether someone is a vacationer looking to explore downtown Norfolk, a business traveler in town for a conference or a resident meeting friends for after-work drinks, each guest needs to not only be able to navigate The Main with ease, but also feel and experience the street-level energy of Norfolk as they ascend upwards.
Our solution was to create a 100-foot glass atrium off Main Street with escalators crisscrossing four public levels. The atrium seamlessly connects the restaurants, hotel and event spaces, and creates a "vertical sidewalk" with vibrant stops along the way. This vertical sidewalk tells guests a unique story as they walk through each space. For example, on the 2nd floor, guests leave a Hilton lobby and step into an eclectic collection of experiences in the Italian "ristorante, " Varia. The chef-driven restaurant's authentic Italian offerings are complete with a wine studio, living room-style lounge with a Ferrari red concert piano and pianist, a white tablecloth dining room, and open Italian kitchen cooking up homemade pasta, freshly tossed pizzas, and signature Italian desserts. The wine studio features over 100 hand-selected wines, and allows hotel guests to help themselves to a glass of wine through a state-of-the-art cruvinet system.
Over 100 feet above Main Street, guests will find themselves enjoying Grain, a rooftop beer garden with spectacular views of the Elizabeth River and the downtown cityscape. The restaurant features space for live musical entertainment, a game of lawn chess, fire pits and a billiard room. Grain has quickly become one of the hottest music scenes in downtown Norfolk.
On the first floor, Saltine offers a sophisticated seafood concept with glass garage doors that open up to the streets of Norfolk, inviting diners to savor the downtown scene and seasonal, locally-sourced seafood dishes. Saltine offers a private dining room experience with views of the open kitchen, raw bar, fish-cutting room and lobster tank and 2, 000-bottle wine display. Saltine has quickly become a favorite watering hole for locals.
Each restaurant is its own destination that contributes to the energy and draw of The Main. Traditionally, we would see a 2, 500-square-foot restaurant that serves a hotel of this size. However, at The Main, the quantity and quality of the food and beverage offerings contributes the destination's authenticity and diversity of experiences that are unique to this project. The decision to increase the food and beverage ratio at The Main supports the growing prevalence of today's "foodie culture" and the rise of the Experience Economy – the idea that consumers would rather spend money on experiences ( especially culinary experiences ) than material things. In fact, according to a recent report by Cushman & Wakefield, Americans are spending more on restaurants than on groceries – a finding that will likely support increased food and beverage offerings in future hospitality projects across the country.
Beyond its stellar culinary scene, The Main offers hotel guests resort-inspired amenities, including a modern fitness center and upscale indoor pool with spectacular views of the harbor. The 300 guestrooms are elegant and sophisticated, and the presidential suite provides amazing views of the waterfront, a grand piano and private dining room accommodating up to eight people. On the top floor of the hotel, business and select leisure travelers will have access to the Executive Club Level, featuring private check-in and checkout, an exclusive lounge with complimentary breakfast and dedicated 24-hours-a-day staff.
In addition to luxury lodging accommodations, The Main's IACC-certified conference center and event space offers guests cutting-edge technology and flexibility for varying event needs. For example, The Grand Ballroom, the largest hotel ballroom in Virginia, can host up to 2, 000 guests for a romantic dream wedding or corporate conference, while smaller, more intimate spaces are perfect for executive board meetings.
Like any resort, The Main has an expansive operations infrastructure that is the engine that drives and supports all the programs and experiences within its walls, but must remain invisible to the guest. For every public floor at The Main, there is a separate dedicated back-of-house floor that creates a vertical network moving employees and supplies seamlessly and efficiently throughout the building.
One of our main goals from the onset was to integrate the building design into the existing architectural fabric of downtown Norfolk. By studying the surrounding structures and understanding the project site's history, we were able to continue the built cadence of Granby Street with the historic Decker Building that once stood on the site. When the Decker Building was demolished many years ago, the façade was crated and persevered. The façade consisted of 528 solid gray limestone blocks, each weighing an average of 400 pounds. Working closely with a historic preservation contractor, we stitched the historic façade back into the new building to continue the visual rhythm of Granby Street. In addition, the historic façade is integrated in one of the façades at Saltine.
As historian Arnold J. Toynbee says, "The supreme accomplishment is to blur the line between work and play." The Main successfully converges a multitude of experiences that cater to both leisure and corporate guests and respond to the consumer's desire to blur the line between work and play. Here, conference attendees will gather for drinks at the rooftop beer garden alongside friends gathering for a birthday party and a local Norfolk couple enjoying a night out. This same dynamic consumer is largely the reason why we've seen a surge in requests for other real estate uses such as creative office space and live/work lofts. This convergence of work and play experiences is a trend we believe will continue to emerge in hospitality projects around the country.
As the newest addition to the Norfolk skyline, The Main is truly an exceptional urban resort unlike any other. Further cementing its status, even guests on cruise ships that dock in the harbor come to The Main as Norfolk's premier downtown destination. They, like so many others, seek the unique experiences within its walls, while also enjoying the seamless connection to downtown Norfolk's streets, sidewalks and historic shopping arcade. At the soft opening for The Main earlier this year, an article in Virginia Business noted the governor of Virginia anointing the destination as "a transformative property that will help reposition not only this port city, but also the state, as a prime tourism and conference destination." The Main is a true success story for the state of Virginia, and we expect to see more proposals for urban resort concepts like this project in cities across the country, though nothing will be quite like The Main.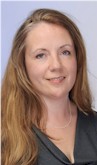 This article was co-authored by Andrea Schaub. Ms. Schaub is a leader in Cooper Carry's Washington, DC Hospitality Studio. A thought leader in hotel design, she has presented at industry conferences on topics ranging from dual-brand hotel design to adaptive reuse. Ms. Schaub's deep hospitality portfolio includes diverse projects ranging from complex convention centers to small boutique projects. She is currently leading the design efforts for several hotels across the US including an innovation district hotel in Scottsdale, Arizona and a high-rise hotel in Bethesda, Maryland. She brings a passion for furniture design and fabrication that includes sculptural and functional pieces featured in galleries and restaurant venues. Since joining Cooper Carry, Ms. Schaub has worked collaboratively with various teams, developing concepts for new and renovation projects.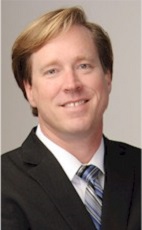 Mr. UhrinRob Uhrin is a leader in the thriving Hospitality Studio in Cooper Carry's Washington, DC office, where he combines resources from the firm's national practice to complete projects nationwide. During a decade in Atlanta working on multiple building types, Mr. Uhrin settled on hospitality. This varied architectural experience gives him the particular ability to integrate hospitality projects into the mixed-use environments that are fundamental to Cooper Carry's design philosophy. Mr. Uhrin's favorite projects include urban infill that revitalize an existing urban area and represent investment in the surrounding neighborhoods. He leads the design of projects ranging from massive urban scale developments to small boutique hotels, while also acting as a thought leader as the hospitality industry continually redefines itself. Mr. Uhrin can be contacted at 703-519-6152 or robuhrin@coopercarry.com Please visit http://www.coopercarry.com for more information. Extended Bio...
HotelExecutive.com retains the copyright to the articles published in the Hotel Business Review. Articles cannot be republished without prior written consent by HotelExecutive.com.
Share this article with your industry colleagues