Flag Change Means More to Foreign National Employees
By Jerome G. Grzeca Founder and Managing Partner, Grzeca Law Group, S.C. | December 03, 2017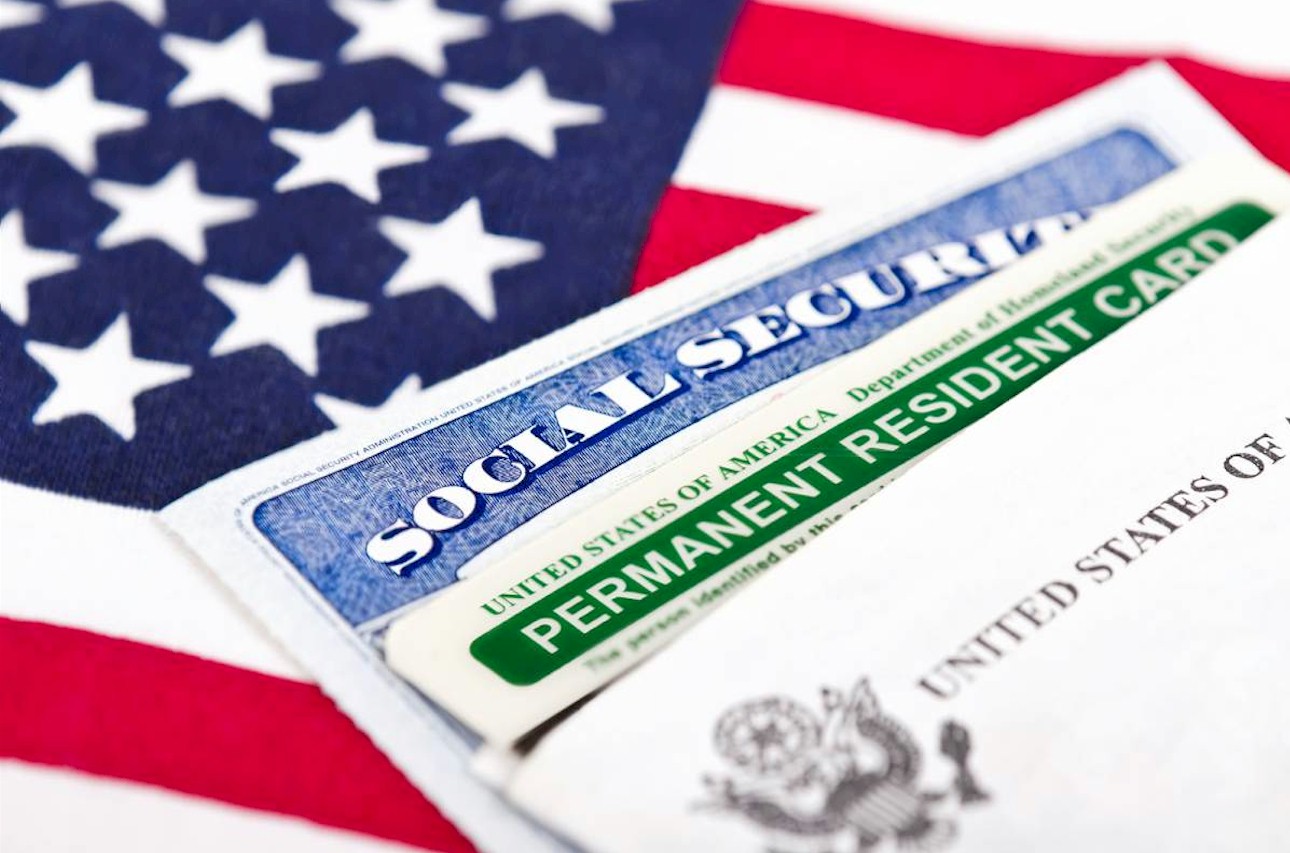 Waiting until after the acquisition or restructuring could lead to an assumption of liabilities for non-compliance and put the company at risk for fines which may have been otherwise prevented by assessing potential immigration implications in advance. In short, it's in the foreign national employees' and the company's best interests to be proactive about individual immigration statuses before the ink is dry on a corporate restructuring.
Due Diligence
As most temporary work visas are "employer-specific, " how any corporate change will impact an individual's ability to continue working after the transaction will depend on the employee's visa status. The first thing any hotel with foreign national employees should determine when facing a corporate change is continued eligibility for the visa status currently held, post-transaction. If the employees will remain eligible, then the next step is to determine what if any steps must be taken to report any changes in corporate structure to the U.S. Citizenship and Immigration Services ( USCIS ). However, if the employees are not able to maintain their current visa classification, the question becomes, what if anything can be done pre-transaction to protect these employees? Are there other work visas available that the hotel may be able to secure for these employees to keep them on board post-transaction? To make these determinations, an immigration audit must be completed before the transaction is complete. Typically, this type of audit should be done by human resources and outside immigration counsel for the hotel or the company that will act as the new sponsor. Once the employees and their respective visa statuses have been identified, counsel can advise on the anticipated impacts for each individual employee and what steps should be taken. Given that length of time and degree of difficulty for this task will vary based on the type of visa, let's look at some of the more common statuses.
H-1B and E-3 Professionals
When sponsoring a foreign worker for H-1B or E-3 professional status, the employing entity must comply with a number of regulatory requirements. There can be serious consequences when a company fails to comply with these obligations, thus any new entity should to be extra cautious during due diligence to ensure the previous management company has adhered to the requirements for H-1B and E-3 employees. Depending upon how serious the previous company took its obligations to report job, position or location changes, the new company may have more to do from the start. When the previous company has complied with all its H-1B and E-3 obligations, the new employer may be able to continue to employ the H-1B workers without needing to notify USCIS. An amended H-1B petition will not be required "where a new corporate entity succeeds to the interests and obligations of the predecessor and where the terms and conditions of employment remain the same, but for the identity of the petitioner."( 1 ) However, the successor-in-interest must attest to its assumption of the obligations specified for each Labor Condition Application ( LCA ) filed with the Department of Labor ( DOL ) for each H-1B petition. The attestation must be maintained in the public access file, along with a list of the affected LCAs, a description of the new employing entity's actual wage system applicable to those workers, and the Federal Employer Identification Number ( FEIN ) of the new employing entity.( 2 )
When conducting a pre-transaction audit of H-1B employees, the new entity must take sufficient precautions to ensure it is not assuming liabilities for prior violations. When assuming the LCAs of an acquired entity, a company must not only review the LCAs for current H-1B and E-3 employees, but must also audit LCAs for any H-1B petition that has been filed within the last three years, including those for H-1B employees who have been terminated as well as those who failed to commence work for the company. During due diligence, a review of LCAs and the previous company's past practices with respect to maintaining the public access file is critical before deciding whether to assume the liabilities. Counsel for the new entity should review any patterns of behavior by the previous company and look for inconsistencies in upholding its obligations.
If the previous company has a history of noncompliance or discrepancies, to avoid liabilities, the new entity may determine it is best to amend H-1B petitions for any employees being assumed through the acquisition or corporate restructuring. While this is always an available option, amending H-1B petitions will costs thousands of dollars for each individual, and as such purchasing entities sometimes weigh those costs with the risks and decide to assume liabilities when the option is available.
The DOL requires that updates to the public access file take place before the corporate change occurs. If this does not occur prior to closing, the new entity must file amended LCAs and amended H-1B petitions.( 3 ) While USCIS exercises its discretion when assessing the timeliness of such filings, H-1B petitions should be filed as soon as possible after a change takes effect to be considered timely.
L-1 Intracompany Transferees and E Treaty Employees
The ability to transfer employees globally between hotel properties to ensure consistent branding, launch new hotels and implement global management policies continues to drive the popularity of the L-1 visa classification for hotels. For hotels with a corporate office in, or a ownership primarily by citizens of, any one of the E treaty countries, the E classification can also be incredibly useful for moving employees to related U.S. entities. For hotels with a Blanket L Certification or an existing E company registration, eligible employees are also able to submit the employer's petition directly at a U.S. Embassy or Consulate at a visa interview, providing a much quicker transition to the U.S.
While the L-1 and E visa classifications can be of tremendous benefit to hotels maintaining a parent, subsidiary, branch or affiliate outside of the U.S., these foreign national employees will often be the most vulnerable when a corporate restructuring occurs. Specifically, when the acquisition or corporate restructuring alters the relationship between parent and subsidiary entities, both L-1 and E nonimmigrant employees' work authorization could terminate on the date the corporate change takes effect. For example, if the parent company was previously considered British because of its majority ownership in the U.K., but became French as a result of the corporate change, those British nationals in the U.S. on E visas would no longer be eligible for that status. E-1 and E-2 status is dependent upon the corporate relationship between the foreign entity with E treaty country citizenship and the U.S. subsidiaries. If the change in corporate structure will sever the relationship with the E treaty country entity, the E status of employees in the U.S. will terminate upon closing. Further, when the corporate restructuring or acquisition causes a substantive change in terms or conditions of E status, the foreign national employee must evidence that they continue to be eligible for E classification by submitting a new petition to USCIS.( 4 ) Prior approval by USCIS will not be required when corporate changes do not affect the previously approved employment relationship.( 5 ) The regulations permit individuals in E status to be transferred between any subsidiaries of a common treaty parent enterprise, so long as the parent and subsidiaries were named in the original petition or applications.
Similarly, if the parent company decides not to retain a division of hotels after the acquisition, those individuals here on L-1 visas as employees of that division would be out of status because the nexus with the parent company would be lost. Individuals in L-1 status must have been previously employed by a parent, subsidiary, branch or affiliate outside of the U.S. with a qualifying relationship to the U.S. employer. Thus, when a corporate acquisition or change occurs, it is important to assess if and how the relationship between any foreign entities and the U.S. employer will be impacted. When such relationships are severed, L-1 employees work authorization will terminate on the date that the corporate change becomes effective. However, when foreign or U.S. entities are acquired by or merged into the purchasing entity, it may be possible to amend the current L-1 petition prior to the change taking effect to maintain an L-1 employee's work authorization.
When there is an L Blanket Certification, it may need to be amended to accurately reflect changes resulting from the merger or acquisition, including the addition, change or loss of branches, subsidiaries and affiliates. When a hotel company takes over the management operations of another property, it may be possible to add the managed property to an existing L-1 Blanket certification.( 6 ) Amending an existing Blanket Certification can often avoid the need for individual L-1 amendment petitions, assuming other changes to employment have not taken place. When an L-1 employee's former employing entity outside of the U.S. ceases to exist following a corporate change, USCIS will permit the L-1 status to remain intact so long as there continues to be a qualifying related entity abroad. Thus, it is important to assess how the change will impact existing relationships between related parents, subsidiaries, branches and affiliates when conducting due diligence.
TN Professionals:
The TN regulations require notification of changes to terms and conditions of employment which may affect eligibility of the TN Professional. As such, in most cases no action will be required as changes in corporate structure typically do not modify the TN professional's credentials for the position or whether their job is one of those provided in Appendix 1603.D.1. of the North American Free Trade Agreement, Schedule 2.( 7 ) The determining factor is generally whether the petitioning entity is changing. If the petitioner doesn't change, and as long as the terms and conditions of employment remain unchanged ( i.e. if their position and job location remain the same ), there is generally no notification requirements by a successor employer of TN employees. Typically, the government would be apprised of the change when the TN's status is being extended, as the corporate change may be explained in the employer's letter of support which would be included in a petition filed with USCIS, or alternatively at a port of entry or Consulate.
J-1 Interns and Trainees
The J-1 visa classification is often utilized by hotels to provide training to employees of sister properties outside of the U.S., or as a key element in its college recruitment and management training program. When determining whether any notifications are required for J-1s after a corporate transaction, one must consider the program sponsor. When the employer is itself the program sponsor, notification of any changes must be made to the Department of State promptly and in writing.( 8 ) However, when using a J-1 umbrella organization it is important to understand the requirements of the specific organization. While the umbrella organization's identification number will not name the J-1 employer, J-1 umbrella organizations are required to maintain accurate SEVIS records for J-1 exchange visitors. Therefore, umbrella organizations may require notice be provided of any changes to the employing entity.
Permanent Resident Processes
In conducting pre-merger or acquisition due diligence, the first consideration for any ongoing Permanent Residence ( green card ) petition is to determine where it is in the process and where it will be at the time of closing. Green card cases often take years to complete due to government processing delays and backlogs in visa availability. Frequently, key foreign national employees find themselves somewhere in that process during the corporate transition. As such, action by the new employer made need to be taken to ensure the proper continuity of the process.
Initially, successor employers should determine whether the prospective corporate change or restructuring will result in a "successor-in-interest" situation for the green card processes. USCIS utilizes a three-prong analysis to determine whether an employer qualifies as a successor-in-interest. First, is the job opportunity being offered on the original application ( PERM ) going to remain the same, including job description, the job requirements and offered wage? Second, will all the requirements of the Immigrant Petition ( I-140 ) continue to be met, including the predecessor's ability to pay the offered wage, from commencement of the green card process through the transfer of ownership by the predecessor to the successor? Additionally, at the I-140 stage, the foreign national employee must continue to be able to evidence that they met all specified requirements for the position as provided on the original application. Third, can the successor employer fully describe and document the transfer and assumption of ownership of the predecessor, proving the successor has acquired the essential rights and obligations of the predecessor entity necessary to carry on the business in the same manner as the predecessor?( 9 )
Successor-in-interest employers are sometimes able to assume liabilities associated with PERM filings. Once a PERM application is certified, a successor-in-interest employer can merely notify USCIS of the corporate change when filing the I-140.( 10 ) For any pending I-140s with USCIS, the successor-in-interest will need to amend the Immigrant Petition to reflect the successor-in-interest as the new employer.( 11 ) If an employee is further along in the process and has an Application to Register Permanent Residence or Adjust Status ( I-485 ) that has been pending for more than 180 days, the employee may be able to "port" or transfer their green card process to the new employer pursuant to the American Competitiveness Act of the 21st Century ( AC21 )( 12 ) if other criteria are also met. Successor employers will be required to submit evidence of the offer of employment at the time the foreign national employee becomes eligible for an immigrant visa.
While being able to maintain any existing green card processes will save the new company money, it is also important to remember that for many foreign national employees retaining this will be a high priority personally. Employees may be considering whether they are going to stay with the company long term, which may be impacted by the amount of support they feel during their immigration processes. No employer wants to risk losing key employees because they simply failed to review how a corporate change could impact their foreign national employees during due diligence.
I-9 Compliance
When acquiring or merging with a new entity, the purchasing hotel will need to decide whether it will treat all acquired employees as new hires, and complete a new I-9 for each individual, or treat all acquired employees as continuing in their uninterrupted employment status, retaining the seller's I-9s for each acquired employee.( 13 ) ( 14 ) When a purchaser decides to retain the seller's I-9s, the purchaser assumes liability for any errors or omissions of the seller's I-9s. To protect itself, the purchaser should always conduct an audit or at least a partial audit of the seller's I-9s during due diligence.
While it may seem preferable to complete new I-9s post acquisition, in today's world where companies often span several offices and properties, which may not have human resource representatives or agents on site, the logistics of completing new I-9s may be prohibitive. It can take substantial time and resources to complete new I-9s for all acquired employees within three days of the acquisition or merger closing. While assuming the existing I-9s can create liability for the purchaser, conducting an audit of the seller's I-9s may give the purchaser notice of error rates and omissions. Purchasers may require sellers to undergo a formal I-9 audit prior to closing such that the seller can correct its errors before the purchaser assumes the I-9s. While taking steps to correct I-9s following an audit does not eliminate potential liability, it can help to establish the employer has acted in good faith to resolve issues once they became aware of the errors or omissions.
While there are various factors to consider when planning for a corporate merger, acquisition or restructuring, due diligence should cover the potential impact on foreign national employees. Being proactive and auditing the nonimmigrant visa classifications and any green card processes for foreign national employees permits the successor employer to take the steps necessary to retain employees after closing and reduce liability for the company. Often, there is an ability to make small changes pre-closing to reduce immigration expenses which may otherwise become expensive if an immigration audit is left until after closing. While purchasers are typically the party which pursues an immigration audit, sellers wishing to retain employees post acquisition or merger should not hesitate to initiate the process even if it is not requested by the purchaser.
References:
( 1 ) INA § 214 ( c )( 10 )
( 2 ) 20 CFR § 655.760( a )( 7 )
( 3 ) 20 CFR § 655.760
( 4 ) 8 CFR § 214.2( e )( 8 )( iii )
( 5 ) 8 CFR § 214.2( e )( 8 )( iv )
( 6 ) Matter of Pozzoli, 14 I&N Dec. 569 ( 1974 Reg. Comm. )
( 7 ) Cite 8 CFR § 214.6 ( c )
( 8 ) 22 CFR § 62.6( c )
( 9 ) Memorandum from Donald Neufeld, Acting Associate Director, Domestic Operations, Successor-in-Interest Determinations in Adjudication of Form I-140 Petitions, [hereinafter Neufeld Memo].
( 10 Neufeld Memo, supra n. 1 at 3-4.
( 11 ) Neufeld Memo, supra n. 1 at 3-4.
( 12 ) Pub. L. 16-313 §106( c )
( 13 ) Handbook for Employers, M-274, Guidance for Completing Form I-9 ( Employment Eligibility Verification Form ), Chapter 8, ( July 2017 ).
( 14 ) 8 CFR §274.a.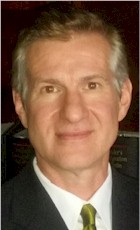 Mr. GrzecaJerome G. Grzeca, Founder and Managing Partner of Grzeca Law Group, S.C. ("GLG"), has practiced business immigration law for over twenty-seven years in both Washington, D.C. and Milwaukee, Wisconsin. GLG is a nationally recognized AV-rated law firm that serves employers and their foreign national employees on all aspects of immigration law. Mr. Grzeca exclusively practices in the area of employment-based immigration law, providing immigration legal services to the international business community for the hire and transfer of key personnel around the world. He partners with business leaders from a wide variety of organizations to provide timely, practical and cost-effective solutions. Mr. Grzeca can be contacted at 414-342-3000 or jgg@grzecalaw.com Please visit http://www.grzecalaw.com for more information. Extended Bio...
HotelExecutive.com retains the copyright to the articles published in the Hotel Business Review. Articles cannot be republished without prior written consent by HotelExecutive.com.
Share this article with your industry colleagues