The Role of Investment Treaties in Cross-Border M&A Deals
By Charles B. Rosenberg Attorney, White & Case LLP | December 03, 2017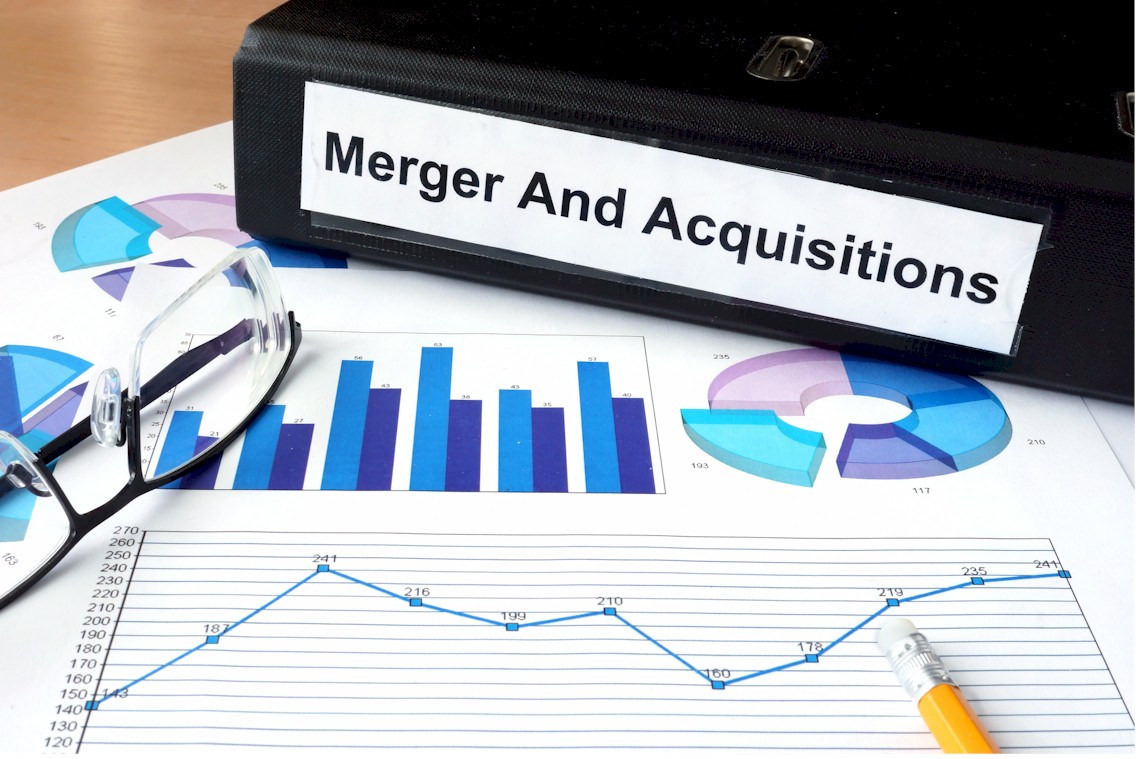 In recent years, there has been a significant uptick in consolidations in the hotel industry. Seen by many as the fast track to growth, consolidation has the added benefit of economies of scale to trim costs, better weather changes in the economy, and improve bargaining position with online travel agents. Another value of consolidations is scale, as recently emphasized by Hilton Worldwide CEO Christopher Nassetta: "I think about scale, for us, as creating a network effect, which means we can serve any customer for any need they have, anywhere in the world they want to be. When we have the ability to do that we drive unbelievable loyalty." Similarly, following the announcement of Marriott International's acquisition of Starwood Hotels & Resorts Worldwide, Marriott CEO Arne Sorenson succinctly put it: "[B]eing bigger we can have more dollars to spend effectively on technology, marketing, loyalty and so on."
Many of the recent Merger & Acquisition deals in the hotel industry have been cross-border transactions. For example:
In May 2017, U.S.-based Best Western Hotels & Resorts announced that it would acquire Sweden Hotels and its portfolio of 59 properties in Sweden.
In December 2016, U.S.-based Wyndham Hotel Group announced that it had acquired Argentina-based Fën Hotels.
In April 2016, China's Homeinns Hotel Group merged with Hong Kong's BTG Hotels Group.
In March 2015, China-based Jin Jiang purchased French company Louvre Hotels Group.
In January 2015, U.K.-based InterContinental Hotels Group acquired U.S.-based Kimpton Hotels & Restaurants.
Before "leaping" into the cross-border M&A frenzy, however, hotel companies should consider investment treaty protection as part of their due diligence. Investment treaties protect international investors from political risk and even counterparty risk, provide valuable leverage in negotiations with government officials, and allow an investor direct recourse to international arbitration to resolve disputes. By carefully structuring investments at an early stage in the Merger & Acquisition process, hotel companies can often improve their negotiating position and secure important protections from harmful governmental interferences.
What is an Investment Treaty?
An investment treaty is an international agreement between two or more countries that protects international investments by creating substantive rights for foreign investors.
Investment treaties typically protect "investments" by "investors" of one country that are made in another country. Most treaties broadly define "investments" as "every kind of asset, " including shares, concessions, licenses, permits, leases, management contracts, and land, and an "investor" as a corporation incorporated in one of the countries that is party to the treaty. Generally "investors" also include non-majority shareholders and indirect corporate parents. There is a global network of approximately 3, 000 investment treaties, comprised of bilateral investment treaties ( BITs ) between two countries and multilateral investment treaties ( MITs ) between more than two countries.
As BITs are negotiated and concluded between two countries, each country has a different number of BITs and distinct BIT partners. For example:

There are fewer multilateral investment treaties, but their importance should not be overlooked. Examples of MITs include:
North American Free Trade Agreement ( NAFTA ): United States, Mexico, and Canada.
Dominican Republic-Central America Free Trade Agreement ( CAFTA-DR ): United States, Costa Rica, El Salvador, Guatemala, Honduras, Nicaragua, and the Dominican Republic.
Trans-Pacific Partnership ( TPP ) ( not yet in force ): Australia, Brunei Darussalam, Canada, Chile, Japan, Malaysia, Mexico, New Zealand, Peru, Singapore, and Vietnam.
How do Treaties Protect Investments?
There are many ways in which governments can act adversely to the hotel industry, such as by seizing a hotel, revoking an investment license, or expropriating land for conservation purposes. Most investment treaties offer the following protections:
Protection against nationalization or expropriation of an investment without prompt, adequate, and effective compensation. An expropriation may involve the outright taking of property or even measures with an extremely burdensome effect, such as a regulation that drastically reduces the value of a property.
Protection against lack of due process, arbitrary or unreasonable conduct, and abusive treatment, such as coercion, harassment, and duress.
Protection against a government's failure to protect the investment from damage caused by government officials or by actions of others where the government failed to exercise due diligence.
Protection against discrimination by the government against foreign investors.
If a dispute arises with respect to a hotel company's international investment, most investment treaties allow the company to commence international arbitration against the foreign government. As opposed to litigating in foreign courts ( which an investor may perceive as biased in favor of the foreign government ), international arbitration offers a neutral forum, provides more flexible procedures, and may be faster. In addition, international arbitration awards may be overturned only on limited grounds, and are easier to enforce abroad than court judgments.
In Siag v. Egypt, Italian investors purchased a parcel of oceanfront land to develop into a tourist resort. After Egypt seized the 161-acre parcel, the investors commenced international arbitration pursuant to the Italy-Egypt BIT. The tribunal awarded the investors $127 million.
In Sistem Mühendislik v. Kyrgyz Republic, a Turkish company formed a joint venture to build and operate the Ak-Keme Pinara hotel in Bishkek, Kyrgyz Republic. After the joint venture partner ousted the Turkish company's managers and physically took control of the hotel, the Turkish company commenced international arbitration pursuant to the Turkey-Kyrgyz Republic BIT. The tribunal awarded the Turkish company $8.5 million.
In Unglaube v. Costa Rica, German investors commenced international arbitration pursuant to the Germany-Costa Rica BIT alleging that Costa Rica had expropriated a 75-meter wide strip of their beachfront property by passing a law that established new boundaries of a national park that encompassed the investors' parcel. The tribunal awarded the investors $3.1 million.
The mere threat of international arbitration also can create powerful leverage for settlement since its very existence may be seen by the international business community as blemishing the investment record of the host country.
What is the Role of Investment Treaties in Cross-Border M&A Deals?
If a hotel company is considering a cross-border Merger & Acquisition deal involving a country with high political risk, the company's due diligence should include consideration of applicable investment treaty protections. Marsh's 2017 Country Risk Index, which quantifies the risk of an economic crisis or a sudden change in the political environment that would affect business conditions within a country, ranked tourist destinations Belize, Egypt, Honduras, Madagascar, and Nicaragua with the worst country risk index score and deemed them "unstable." Argentina, Brazil, Fiji, Greece, Mexico, Maldives, Morocco, and Turkey received only slightly better marks than the "unstable" countries.
Investment treaty protections also should be taken into account when considering investing in a country that has a regulatory environment not conducive to business. The World Bank's 2017 Doing Business Project ranked 190 of the world's economies on their ease of doing business, specifically whether the regulatory environment is conducive to starting and operating a local business. Ranked in the bottom half of the world's economies were Madagascar ( 167 ), Grenada ( 138 ), Maldives ( 135 ), India ( 130 ), Nicaragua ( 127 ), Egypt ( 122 ), Bahamas ( 121 ), Argentina ( 116 ), Antigua and Barbuda ( 113 ), Belize ( 112 ), Honduras ( 105 ), Dominican Republic ( 103 ), Fiji ( 97 ), and Trinidad and Tobago ( 96 ). Furthermore, in considering cross-border acquisitions, a hotel company's due diligence should include an assessment of the investment treaty protections that the target has available to protect its assets and investments. This aspect of due diligence may enhance the company's understanding of the risks associated with the target and its consequent valuation.
In case there is no applicable investment treaty or the treaty's protections are limited, it may be beneficial to consider restructuring or to structure the deal through existing foreign subsidiaries. For example, the United States does not have an investment treaty with Cuba, but a U.S. hotel company may be entitled to access the protections in Cuba's BITs with France, the Netherlands, Switzerland, or the United Kingdom by structuring its investment through an existing European subsidiary.
By structuring investments carefully at an early stage in the Merger & Acquisition process, hotel companies can often improve their negotiating position and secure important protections from harmful governmental interferences. As Warren Buffet aptly observed, "Someone's sitting in the shade today because someone planted a tree a long time ago."
Investment treaties are an important tool to mitigate political risk and protect investments in the hotel industry. Hotel companies engaging in cross-border Merger & Acquisition transactions should consider investment treaty protection in order to identify the rights they may have and to strategically decide how to most efficiently and effectively structure their investments. Solely focusing on tax or other considerations may prove costly if a government later takes hostile action against the investment.
Hotel companies with existing international operations are strongly advised to carry out a risk assessment audit to identify the extent to which they are protected by investment treaties. Where insufficient treaty protection is determined to be in place, restructuring and other remedial measures should be considered to protect investments.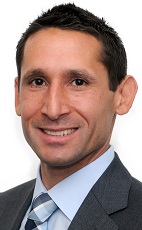 Mr. RosenbergCharles (Chip) B. Rosenberg is an attorney in the Washington, DC office of White & Case LLP, where he represents private parties and foreign governments in complex international arbitrations. He represents clients in disputes at the International Centre for Settlement of Investment Disputes (ICSID) and the International Chamber of Commerce (ICC), as well as under the arbitration rules of the United Nations Commission on International Trade Law (UNCITRAL). Mr. Rosenberg is the Associate Managing Editor of the World Arbitration & Mediation Review (WAMR) and a Regional Representative of the ICC Young Arbitrators Forum (ICC YAF). He regularly speaks at conferences and publishes articles on international arbitration related topics. Mr. Rosenberg can be contacted at 202-729-2324 or charles.rosenberg@whitecase.com Please visit http://www.whitecase.com for more information. Extended Bio...
HotelExecutive.com retains the copyright to the articles published in the Hotel Business Review. Articles cannot be republished without prior written consent by HotelExecutive.com.
Share this article with your industry colleagues