Key Considerations When Acquiring a Liquor-Licensed Hotel Business
By Michael B. Newman Partner, Holland & Knight | December 10, 2017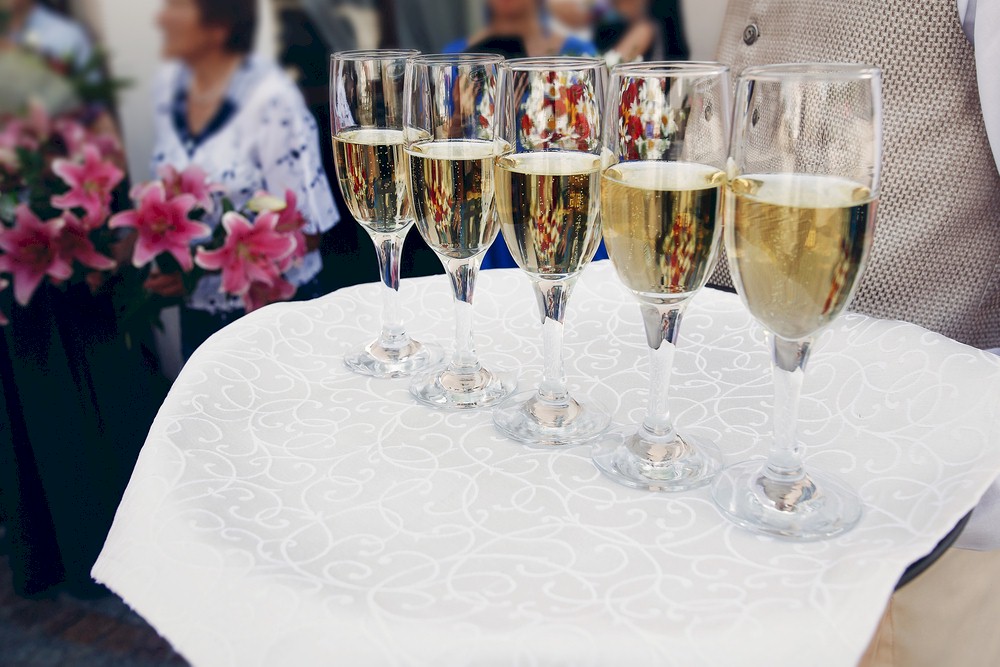 Co-authored by Jason H. Barker, Senior Counsel, Holland & Knight
Inevitably, a key amenity at many hotel properties is the hotel's restaurant and bar. In order to facilitate the service, sale, and consumption of alcohol beverages on the hotel's premises, hotel properties will typically hold some type of on-premises retail license issued by a state and/or a local alcohol beverage licensing authority. There may even be a special retail license specifically available to hotel properties.
In Washington State, for example, a hotel license – issued to hotels with at least 20 rooms – allows for a variety of on-premises consumption privileges, including the sale of alcohol beverages through in-room honor bars, room service, and at other sales locations within the hotel such as a hotel restaurant. ( 1 ) Notably, if the holder of a Washington hotel license sells more than 10% of its corporate stock or if, as a result of a an merger or acquisition transaction, the officers or directors of the hotel licensee corporation or the managers of the LLC will change, these changes must be reported to the Washington Liquor and Cannabis Board "and board approval must be obtained before such changes are made."( 2 )
It is important to highlight a couple variables in the context of a change of control or ownership notification requirement. First, attention must be paid to the entity that actually holds the alcohol beverage license as opposed to an entity that is one or more steps removed as a direct or indirect parent entity that holds the capital stock of the licensed entity. A requirement to provide notification of a change of control does not necessarily mean a new license will be required in full. In some instances, when a change of control does not directly affect the licensee's corporate name or federal employer identification number ( EIN ), a new alcohol beverage license with its attendant and onerous requirements, which often include fingerprinting and local and/or municipal-level review, will not be required. However, a hotel operator or owner is advised to consult with an attorney familiar with change of control requirements in the applicable jurisdiction before reaching a conclusion regarding legal requirements.
The practice of alcohol beverage law, especially on the subject of licensing, is heavily nuanced by unpublished or "private ruling" interpretations of statutes and regulations. In addition, some states do require disclosure "up the chain" of corporate ownership changes. By way of example, consider the following Texas requirement: "In the event that a corporation holding a permit is jointly or severally controlled by another corporation, the corporation holding a permit shall report to the commission [Texas ABC] the same information about such other corporation as the permittee is required to report about itself." ( 3 ) The final consideration will be whether the procedural aspects of providing the change of control notification are strictly enforced or implemented by the relevant state's alcohol beverage control agency.
In some cases, the practice or timing may be different from the literal statutory or regulatory requirement after consultation with the appropriate regulator. Every effort should be made to comply with the law and regulations as written; however, the possibility of a variance between law and actual practice is raised in case transaction-related hiccups make strict compliance problematic or undesirable. Regulators are fully aware of the importance of alcohol beverage sales to a hotel and are sympathetic to the adversity of a hotel having to shut off its taps. Nonetheless, it should never be assumed that a variance of this kind is possible without actual communication in advance with the appropriate regulator.
In many cases where a hotel chain is the subject of merger or acquisition by another hotel company or a private equity fund, there will be a significant change of control accompanied by significant changes to the hotel's management and, accordingly, a new alcohol beverage license application will be required. This will certainly be true in the case of a sale of assets in states where alcohol beverage licenses are, by their terms, "non-transferable." In addition, even in states that expressly allow for the sale or transfer of alcohol beverage licenses, a new application is often required. Florida, for example, expressly allows for the bona fide sale of an alcohol beverage-licensed business provided the application of the purchaser is vetted in the same manner as if the purchaser was applying for a new license.( 4 )
The new application process should be approached with the end in mind—that is, careful consideration of the acquired hotel's future ownership and management structure ought to be made with an understanding that such structure will come under close scrutiny. In most states, officers, directors and greater than 10% equity holders will be vetted by the state and local authorities. This process will likely include fingerprinting and background investigations. Some states will also require up the chain corporate ownership disclosure of indirect equity holders with equity ownership in excess of a certain percentage, typically 10%. For private equity buyers, this may require disclosure of indirect equity ownership well above the direct investment level for a given transaction.
With respect to timing matters, most states require the new application to be submitted contemporaneously with the closing of the transaction and may grant a temporary license during the pendency of the application process. After a new application is filed, for example, Florida permits the purchaser to operate pursuant to a temporary license "until the application is denied or until 14 days after the application is approved."( 5 ) In Oregon, by comparison, "[t]he Oregon Liquor Control Commission may grant a temporary letter of authority for a period not to exceed 90 days on change of ownership applications for licenses granted under this chapter if the applicant pays the fee prescribed by the commission for a temporary letter of authority."( 6 )
In negotiating the closing date or duration of any executory period following execution of a definitive agreement for a merger or acquisition transaction, it is important to be aware of these differing time periods for temporary authority to operate. Some states will grant an extension of the temporary operating period or will allow for the existing business to continue to operate under the rubric of the previous owner's alcohol beverage license until the new license application has been approved. The license application period ( from filing to approval ) typically takes between 30 to 90 days depending upon the state – but, to be certain, the current processing times should be inquired of in advance of filing.
It is quite common for hotel properties to be operated by third party management companies. These companies enter into management agreements with the hotel's ownership to operate the hotel's business autonomously, including the alcohol beverage license operations, in exchange for a management fee. Fee structures vary; however, they often include a management fee based upon a percentage of revenues from operations. Under state law, these arrangements can become problematic if the management company is unlicensed and the calculation of revenues includes net receipts or profits from the alcohol beverage license operations. The design of these types of state law provisions is to prevent circumvention of the state's licensing and investigatory process by third parties in a position to profit from the direct or indirect operation of an alcohol beverage licensed business.
Some states, including Pennsylvania, have very specific requirements with respect to these types of agreements. Pennsylvania expressly allows for these types of management agreements provided they are disclosed in advance through an application process and do not allow the participating management company to hold an unlawful "pecuniary interest" in the alcohol beverage licensed business.( 7 ) Pennsylvania's regulations define the term "pecuniary interest" as "[a]n interest that sounds in the attributes of proprietorship."( 8 ) The regulations expand on this concept as follows:
"There is a rebuttable presumption of a pecuniary interest when a person receives 10% or more of the proceeds of the licensed business or when control is exercised by one or more of the following: ( i ) Employing a majority of the employees of the licensee. ( ii ) Independently making day-to-day decisions about the operation of the business. ( iii ) Having final authority to decide how the licensed business is conducted." ( 9 )
These types of factors are relevant not only to compliance with Pennsylvania law but also for states that do not expressly outline prohibited conduct by an unlicensed management company. For example, without defining salient terms such as "exclusive" or "control, " Texas law provides the following with respect to management of a permit premises: "[e]very permittee shall have and maintain exclusive occupancy and control of the entire licensed premises in every phase of the storage, distribution, possession, and transportation and sale of all alcoholic beverages purchased, stored or sold on the licensed premises."( 10 ) Despite this putative requirement of exclusive control by the permit holder, current alcohol beverage regulatory practice suggests that management agreements are permitted in Texas provided the management company does not share in the net profits or net revenues of the alcohol beverage-licensed business. In other words, "control" does not exist for a management company if, by the terms of the management agreement, it does not profit from the alcohol beverage-licensed business and the permit holder retains some ultimate level of authority under the agreement with respect to alcohol beverage operations.
Oregon spells out financial participation more clearly in its requirement that an alcohol beverage license applicant disclose any person or legal entity with a "financial interest" in the alcohol beverage operations. "[A] 'financial interest' exists if the performance of the business causes, or is capable of causing, a person or legal entity to benefit or suffer financially."( 11 ) Oregon will vet anyone with a disclosed financial interest as if such person or entity was the actual applicant for the alcohol beverage license at issue. So, in putting together a management agreement, it is important to understand each state's rules with respect to such agreement and to determine to what extent management of the alcohol beverage operations is permitted within the state.
Mergers and acquisition transactions involving hotels will undoubtedly present a myriad of operational mechanics and legal issues in advance of closing. In managing this time-sensitive process, it is critical to the success of the transaction that certain matters involving the alcohol beverage licenses be considered in advance for each state involved, including change of control and new application requirements with respect to the alcohol beverage licenses to continue in the acquired business. The use of management companies in each state should also be evaluated in advance in order to fully vet the legal requirements and prepare a compliant management agreement.
References:
( 1 ) RCW 66.24.590.
( 2 ) RCW 66.24.025( 2 )( emphasis added ).
( 3 ) Texas Alcoholic Beverages Commission Administrative Rules §41.48( h ).
( 4 ) F.R.S. §561.32( 1 )( a ).
( 5 ) F.R.S. §561.331( a ).
( 6 ) ORS 471.297( 1 ).
( 7 ) LCB Advisory Opinion No. 10-517.
( 8 ) PCB Regulations §1.1.
( 9 ) Id.
( 10 )Texas Alcoholic Beverage Code §109.53.
( 11 )OAR 845-005-0311( 4 ).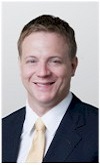 This article was co-authored by Jason H. Barker. Mr. Barker is senior counsel in Holland & Knight's Portland office and a member of the firm's Alcohol Beverage Team. Mr. Barker represents domestic and international clients, including breweries, cideries, distilleries, wineries, distributors, importers and retailers in all three tiers of the alcohol beverage industry. These clients range in size from large, national suppliers and wholesalers of beer, wine and distilled spirits to purveyors of local artisanal products, including craft beer, cider and distilled spirits. He counsels these clients on regulatory and licensing matters, advertising and promotional law, nationwide pricing strategies, branding initiatives, importation, trade practices and inter-tier relations. He also draws upon his corporate and transactional background to advise alcohol beverage clients and private equity funds regarding acquisition or divestiture transactions involving alcohol beverage assets. Mr. Barker received his J.D. from the University of Miami School of Law and his B.A. from the University of Virginia.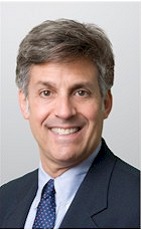 Mr. NewmanMichael B. Newman is a partner in Holland & Knight LLP's San Francisco office and head of the Alcohol Beverage Team. Mr. Newman focuses on counseling alcohol beverage and hospitality clients on national and international regulatory, contract, legislative and licensing matters, advertising and promotional law, importation matters, trade practices, and inter-tier relations. He represents clients before the federal Alcohol & Tobacco Tax & Trade Bureau, the California Department of Alcoholic Beverage Control and State Board of Equalization, and other state alcohol beverage agencies throughout the United States. Mr. Newman works with international importers, suppliers, exporters, domestic manufacturers, regional and local distributors, and retailers across the United States. Mr. Newman can be contacted at 415-743-6989 or michael.newman@hklaw.com Please visit http://www.hklaw.com for more information. Extended Bio...
HotelExecutive.com retains the copyright to the articles published in the Hotel Business Review. Articles cannot be republished without prior written consent by HotelExecutive.com.
Share this article with your industry colleagues