How Next-Gen Hotel Lobbies Redefine the Guest Experience
By David C. Marr Senior Vice President & Global Head, Hilton Full Service Brands | November 26, 2017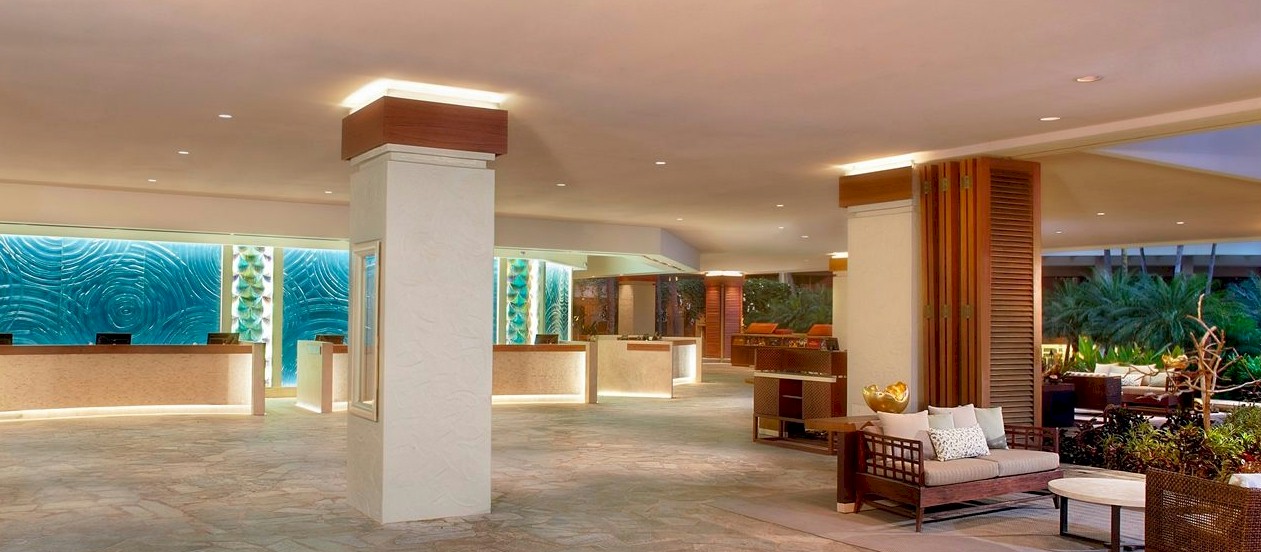 Hospitality begins the moment a guest walks through the doors of a hotel. As a guest often forms his or her first impression of a hotel from the lobby, the importance of this space cannot be overstated.
In recent years, there have been industry-wide shifts in lobby design informed by the evolving preferences and needs of travelers. It is no longer sufficient to design a comfortable place to pass time before checking in to a guest room. Instead, hotels now need to create an experience within the lobby that not only provides functionality, but also establishes a sense of place for guests and visitors alike.
While there is no one-size-fits-all template for hotel lobby design, there are common themes shaping how hospitality companies approach re-imagining the space today:
Being Socially Alone - Dynamic and Collaborative Spaces
Straight to the Room - Evolution of the Guest Check-in Experience
Choice & Control - Dining on the Go
Guiding the Way - Subtlety of Design Elements
Being Socially Alone - Dynamic and Collaborative Spaces
One of the largest hotel design trends in recent years has been the redefining of individual spaces within the lobby. Lobby design is breaking away from the notion where pockets of space have to be separated by walls and defined by specific functions. These distinct spaces are starting to dissolve and the way we design lobbies today is more open, dynamic and adaptable to guest needs, customer volume and flow throughout the space.
For example, if you look at Hilton Amsterdam Airport Schiphol, which is directly connected to Europe's third busiest airport, you'll see that the lobby was designed specifically to reflect and cater to the large influx of travelers from around the globe who move through the hotel on a daily basis. Housed in a 43-meter tall atrium with an expansive glass roof, the lobby's layout is open by design and features "islands" of space that support a variety of functions, from reception areas to places to work, to relax or do a little of both. The hotel lobby offers spaces perfect for those awaiting friends or taxis, as well as areas for guests with longer stays to relax, where they can enjoy hand crafted cocktails and watch television, or work comfortably in a quiet area versus alone in their room.
The move to a more open space concept has been largely influenced by a trend the industry has gleaned from business travelers: that they want the option to be "socially alone." Meaning, while they may be traveling solo, they still want to feel like they are part of a community when staying at a hotel and are looking for a welcoming environment to sit and work while being surrounded by a palpable buzz rather than working alone in a guest room. The hotel lobby has the potential to connect these visitors and create a sense of community in an integrated and multi-functional space. As a result, dining areas are now home to more communal tables and guests may be pleasantly surprised to find power outlets in between every other seat at the lobby bar. Restaurants located on the lobby perimeter often no longer have doors but rather an open entrance, so that the energy of these spaces can flow into the common area.
Straight to the Room - Evolution of the Guest Check-in Experience
Technology has also had a tangible impact on hotel lobby design, especially as it relates to the check-in process.
Many of our guests use the Digital Key feature on the Hilton Honors app, which allows them to check-in on their phone and bypass the traditional reception area all together. This advancement has influenced how we design reception desks, as guests are now visiting these areas more so for concierge services and insight on the local area, as opposed strictly to check-in. Where in the past we saw stations with high desks, similar to what you might find at a bank, we've removed these physical barriers and now have more separate pod-style check-in areas with lower desks, allowing for a greater level of interaction between team members and guests.
These shifts in the guest experience not only impact design of physical lobby elements, but the role team members play in the space. In addition to an enhanced reception experience, we are also able to deploy more team members to engage guests throughout the lobby. Our team members are now increasingly serving as ambassadors for the hotel and are available to greet guests and provide them with real time assistance as they navigate through the space.
Choice & Control - Dining on the Go
Today's traveler prioritizes convenience and swift customer service in all aspects of their stay. We know that our guests, particularly business travelers, have unpredictable hours that don't always allow them to eat at traditional meal times. To accommodate, many of our properties have removed the time constraints associated with eating meals by adding pantry-style, grab-and-go dining options that provide guests with appealing, fresh food in the lobbies – ranging from snacks to full meals as well as beer, wine and other specialty and local items.
At our flagship Hilton Hotels & Resorts brand, we listened to guests' requests for grab-and-go type meals and created the Herb N' Kitchen concept in response to their desire for more choice and control. Herb N' Kitchen outlets provide guests with what they are looking for – fast, reasonably-priced, high-quality meals on the go – and a casual dining destination in our lobbies with wide communal tables that can seamlessly transition from a space for business meetings to leisure use.
In cases when a hotel lobby cannot support a full Herb N' Kitchen footprint, many choose instead to adapt spaces that are typically only used during certain periods of the day, such as the hotel bar. Hotels are maximizing valuable lobby real estate by developing adaptable spaces that can also function as a grab-and-go market or breakfast venue in the morning and seamlessly transition to a bar later in the afternoon with minimal set up from team members. This not only adds functionality to a space but also resolves the issue of having empty, abandoned-feeling areas of the lobby that negatively impact the overall atmosphere and deter guests from wanting to spend time there.
Guiding the Way - Subtlety of Design Elements
Guests pass through our lobbies for many reasons, whether they are staying at the hotel, attending an event or dining at one of our bars or restaurants. Regardless of their reasons for being in the lobby, our mission is to create a sense of place and an intuitive path and circulation. Some of the main tools we use to create this flow are sightlines, lighting and art.
We use sightlines to create orientation and clarity so that the places visitors want to go within the lobby are easily viewable and accessible. Sightlines can also be used to build suspense. If visitors can see a destination they want to go to clearly but must navigate through several elements of the lobby to get there, it creates a more interesting and exciting journey where they may discover aspects of the hotel they might have otherwise missed.
Light levels are another great way to lead people through a space. By increasing or decreasing light levels, visitors can intuitively infer circulation paths or resting coves within the lobby space. We also use open screen elements, or primarily-transparent dividers, to allow a certain amount of light to pass through a space. These are highly functional ways of creating a delineated space and guiding circulation without closing off lines of sight across the lobby.
Lastly, art is an exceptional way to create an interesting and dynamic atmosphere through a lobby space, but many visitors do not realize that these works also serve a functional purpose. When we have a large-scale hotel, take for example Hilton Cleveland Downtown, which has a very open floor plan and expansive windows, we need to add elements to help visitors orient themselves. The hotel has several sizable art pieces, including a stretching photo mosaic of the Cleveland skyline made up of selfies from locals in the area, that naturally attracts visitors' focus. This art piece draws them into the hotel space and directs their sightline to the main function areas they are likely seeking. An added benefit of custom local pieces is that they help ground visitors in their destination and give them a sense of the city outside the hotel doors, helping them feel like they are in the heart of it all.
The hotel lobby has always been the first guest touch point for delivering hospitality. As much as we are seeing design concepts evolve, we are also seeing a return to the hotel lobby as a public gathering space that brings communities together to work, relax and share moments that matter. This sense of togetherness and the dedicated service hotel team members provide is what distinguishes true hospitality brands from home shares and alternate lodging options. The hotel lobby, when designed correctly, has the potential to elevate the entire guest experience, often in ways that visitors would never expect.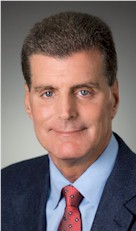 Mr. MarrDavid C. Marr is senior vice president and global head for Hilton's full service brands. Mr. Marr oversees the company's flagship brand, Hilton Hotels & Resorts, as well as DoubleTree by Hilton, Curio Collection by Hilton and the recently launched Tapestry Collection by Hilton. Mr. Marr has extensive experience with a track record of success in strategy development, positioning, marketing, communications and owner relations in the hospitality industry. Mr. Marr spent 16 years at Starwood. He served as a senior vice president and global brand leader, spearheading revitalization efforts fo , Sheraton Hotels & Resorts. Before Starwood, Mr. Marr spent over a decade with Marriott International Mr. Marr can be contacted at 703-883-6587 or david.marr@hilton.com Please visit http://www.hilton.com for more information. Extended Bio...
HotelExecutive.com retains the copyright to the articles published in the Hotel Business Review. Articles cannot be republished without prior written consent by HotelExecutive.com.
Share this article with your industry colleagues