Unique Opportunities for Adapting Mid-Century Office Buildings as Hotels
By John Tess President & CEO, Heritage Consulting | November 26, 2017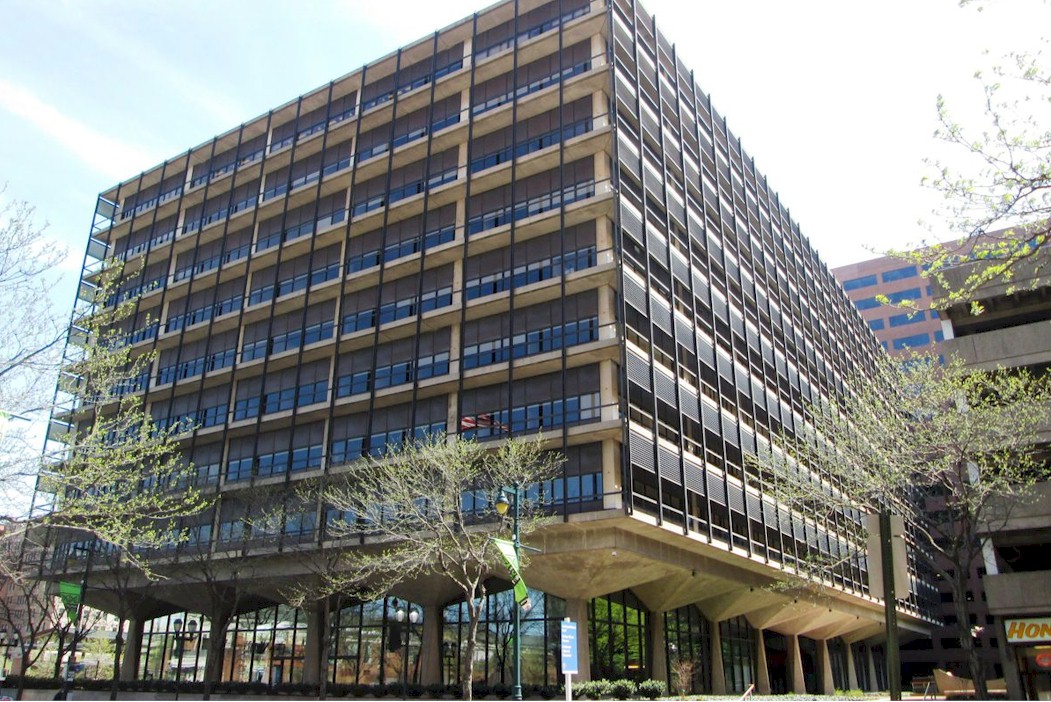 While breaking new ground for a new hotel is often always first in consideration, central downtown development can offer the added advantage of location. Ground up downtown development can be difficult to achieve due to limited vacant lots along with high property costs. One option that often makes a central city locale feasible is to rehabilitate an existing building.
When considering the adaptation of an existing building into a new hotel, mid-century Class B or C office towers, in particular, are prime for redevelopment into hotels, with premier locations, unique architectural features, and relatively low price tags. Additionally, office towers built in the 1950s and 1960s are now over fifty years old and may be eligible for historic tax credits ( HTCs ) which can help provide additional equity to the capital stack.
Opportunities for rehabilitating mid-century buildings are abundant and many are undervalued as the buildings are often in need of significant upgrades. When it comes to reusing mid-century office buildings for hotels, these resources typically contain larger windows and flexible floor plans, two important features older historic buildings usually do not offer.
With every passing year, the benchmark for which buildings are considered historic ( typically 50 years old ), correspondingly moves. As a result, more and more mid-century office buildings are historic and eligible to utilize HTCs to assist in financing hotel conversions. HTCs, including the 20% federal credit, as well as companion state credits available in most states, provide an incentive to rehabilitate historic buildings and are a major driver for the adaptive reuse of buildings throughout the country. In order to qualify for the HTCs, a building must be designated historic, and the proposed rehabilitation, including all exterior and interior work, must meet the Secretary of the Interior's Standards for Rehabilitation.
To better demonstrate the potential for adapting mid-century office buildings into hotels, several examples of recently completed rehabilitations are featured in this article. These examples illustrate creative solutions which capitalized on the unique features inherent in mid-century architecture, resulting in unique and modern hotel public and amenity spaces.
These projects successfully maintained the historic character of the building while providing a vibrant and modern aesthetic. Each of the adaptive reuse projects discussed below utilized federal and/or state HTCs.
The Langham Chicago
A typical characteristic of mid-century buildings are large, floor-to-ceiling windows found in curtain wall construction. A leader in curtain wall design, and an icon of modern architecture is Ludwig Mies van der Rohe who designed the IBM Building in Chicago. The IBM Building is a 52-story glass and steel office building, located along the north bank of the Chicago River, which was completed shortly before Mies van der Rohe's death in 1972.
In 2013 the Langham Hotel opened in the IBM Building following a $162mm rehabilitation using HTCs. The hotel occupies the second through thirteenth floors of the modern skyscraper and features 268 guest rooms, 48 suites, multiple food and beverage spaces, a spa, and event spaces.
One of the most significant challenges in any hotel conversion is incorporating the required public and amenity spaces into the existing building. In the case of the IBM Building, this included the second floor hotel lobby, various event spaces, and a swimming pool; all of which were successfully incorporated into the existing building.
Overall, redeveloping a building as distinctive as the IBM Building required a creative approach to incorporating and celebrating the building's streamline design. Working within the existing floor plate, the upper floors were formed within the column grid allowing for sizable rooms with breathtaking views. At the lobby and ballrooms, portions of the ceiling were removed to create dramatic double-height spaces. In order to achieve this look, while securing HTC approval, the spandrels between floors were retained, which allows guests to read the space as it was designed while enabling its new use. Part of the five-star accommodations includes a spa with an adjoining swimming pool. By creating a shallower soaking pool that could fit between the floors of the high rise, the Langham was able to provide a view of downtown Chicago from the fourth floor while maintaining the building's unique design features. In the end, the building's floor-to-ceiling windows complemented its new use and allows for sweeping views of the river and skyline.
Aloft New Orleans Downtown
Another recently completed mid-century office conversion is the Aloft New Orleans Downtown, located at 225 Baronne Street; a building originally constructed as a speculative office building in 1962.
Many mid-century office buildings, particularly those constructed "on spec, " are premier buildings to consider for hotel conversions as they offer a certain level of flexibility within the interior. Speculative office buildings were not originally designed with repetitive floor plans and were generally intended to provide a great degree of flexibility, allowing tenants to complete fit-out to suit their needs. The absence of historic partitioning in speculative buildings, provides greater latitude for creating new layouts in HTC projects. Additionally, many mid-century buildings were later modernized, with updated lobby finishes and the removal of original corridors, again providing opportunity for further changes as there are fewer historic features required to be retained. Many mid-century office buildings were designed without air conditioning and when air conditioning was later added, significant changes were necessary to accommodate the ductwork. Historic ceilings were removed and modern suspended ceilings grids with integral fluorescent lighting were installed. Such alterations are generally advantageous in a HTC project as the extent of surviving original fabric is reduced, providing greater opportunity for further change.
New Orleans' based developer, HRI Properties, adapted 225 Baronne Street into an Aloft Hotel. Prior to the rehabilitation, the building was a vacant Class B building and the office floors had been repeatedly renovated. The only constant in the floor plan was a pair of elevator lobbies and cross corridor. Because the floor plates were originally designed to be flexible, and given the changes that had previously occurred, retention of the elevator lobbies and cross corridors was required but significant changes were permitted in the flanking office spaces.
Aloft Orlando Downtown
A final example of a hotel conversion that embraced the mid-century aesthetic, was the Aloft Orlando Downtown in Orlando, Florida.
One common challenge in mid-century HTC projects is the ability to successfully designate the building as historic. In order for a project to take advantage of HTCs, a building must be considered a "certified historic structure." To become a certified historic structure, the building must be listed on the National Register of Historic Places, either individually or contributing within a district. Often these buildings are not certified historic structures at the time they are purchased but are listed in order to utilize HTCs. In order to list a building in the National Register, the building must have architectural or historic significance, which on the surface can pose a challenge.
In the case of the Aloft Orlando building, initially the building did not appear to have a compelling history worthy of historic designation. Built in 1967 as the Orlando Utilities Commission ( OUC ) Administration Building, the municipal electric and water utility company served the city of Orlando. New York-based GDC Properties purchased the building in anticipation of adapting it for use as an Aloft Hotel. At the time, the building was only 44 years old, and thus did not meet the National Register 50-year guideline for listing. While buildings can be listed that are not yet 50 years old, the bar is much higher, and the case for exceptional significance must be made.
At the onset, not much was known about the history of the building, other than that it served as the administration building for the OUC. Extensive research was required to piece together the history and tell a compelling story. Ultimately, the building was successfully designated; its historic significance derived from the fact that it represented the symbiotic relationship between the mid-century period of expansion of the city and the reliance on the utility company to facilitate that growth.
Once listed on the National Register, the building underwent a $20mm rehabilitation. The original sleek marble and wood surfaces were restored and incorporated into the hotel's meeting rooms and guestrooms. These mid-century finishes are harmonious with the streamline, contemporary aesthetic of the Aloft brand. The successful rehabilitation demonstrates the opportunity for the reuse of underutilized mid-century office buildings.
Mid-century office buildings offer an opportunity to provide a unique hotel product, be it one that fits into the standard program of a brand, or a boutique concept. These properties are typically in a prime location, come at comparatively low cost and offer an architecturally unique aesthetic. The possibility of utilizing HTC financing is an additional incentive. To achieve success, a creative and experienced team is essential; ideally a project team that has experience in adaptive reuse with a qualified historic consultant to guide the project through the HTC review process. Repurposing mid-century office buildings for hotel use provides guests with a centralized location, modern hotel features, and unique character that few new buildings can match.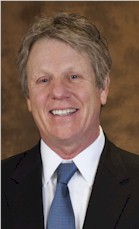 Mr. TessJohn Tess started Heritage in 1982 when the historic preservation field was still in its infancy. Mr. Tess was working at the Oregon State Historic Preservation Office, responsible for reviewing HTC applications. He saw that developers and architects were submitting applications where they clearly did not understand the program rules, and also did not put their projects in a favorable light. Mr. Tess believed that, with proper guidance, applicants could secure NPS approvals quicker, achieve an overall better project and, by being efficient, be more profitable. These were the guiding principles he used to form Heritage. Mr. Tess can be contacted at 503-228-0272 or jmtess@heritage-consulting.comExtended Bio...
HotelExecutive.com retains the copyright to the articles published in the Hotel Business Review. Articles cannot be republished without prior written consent by HotelExecutive.com.
Share this article with your industry colleagues