Bridging the Digital and Customer Divide in Hotel Design
By Shane Weaver Director of Strategy, MaxMedia | November 26, 2017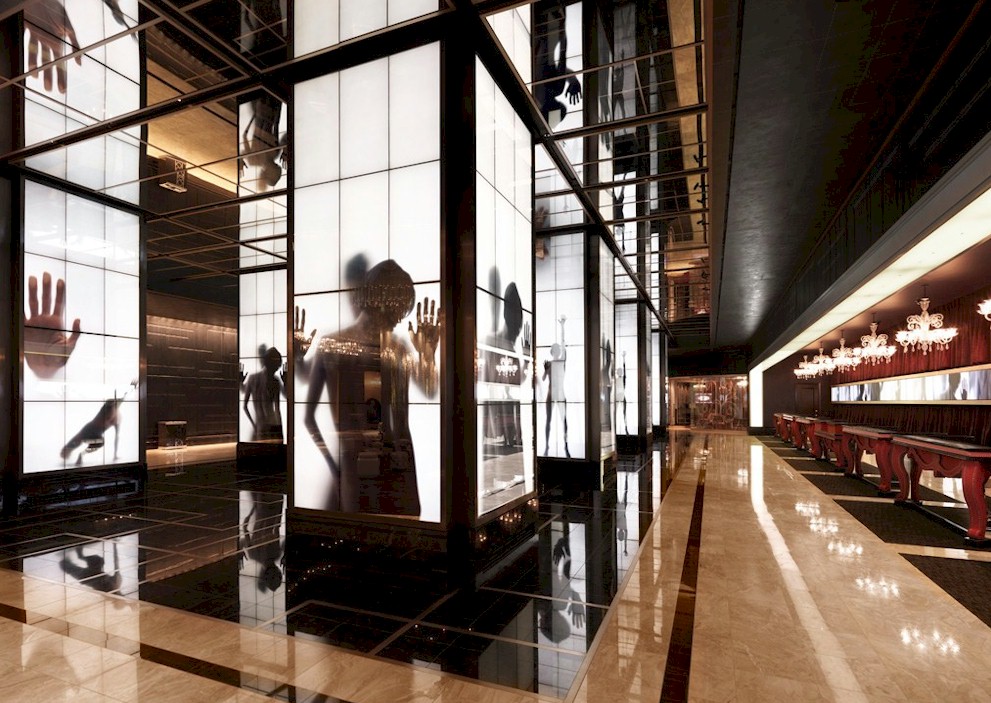 The hospitality industry has its share of competition these days with Airbnb and other lodging options, and hoteliers are doing more these days to emphasize the guest experience. While financial resources greatly differ from economy chains to luxury resorts, there are plenty of digital tools across signage, mobile and the web available for all budgets that raise the excitement for guests, and create memorable visits.
The fact remains that guest expectations continue to rise at hotels and resorts. Today's consumers crave more engagement, more choices, better service, higher quality, more value, more personalized options, peer reviews and social validation in virtually all aspects of their lives.
The struggle to keep up with aging infrastructure, fickle consumer preferences, and low barriers of entry for other forms of entertainment, challenge hotels and resorts to look at ways to reinvent guest experiences. These reinventions aim to meet and exceed the expectations of today's ultra-connected, easily-distracted, promiscuous consumer. Thanks to what seems like lightyear progress of digital integration into consumers' everyday lives, we can see signs of how increased investment in enhancing the guest experience is creating a stronger bond between the hotel and the consumer.
Digital Enablement
Hotels that lack in the guest experience tend to still operate in an analog world. There is little question that people's expectations of a quality guest experience have parallels to digital enablement, and how immersive and interactive those experiences ultimately are.
The guest's journey almost always begins in the lobby as he or she prepares to check in. Beyond the general design architecture, hotels that embrace digital in the lobby are making a stronger initial impact on the guest.
Strategically positioned digital signage with compelling visual content is the clear choice for guest engagement in the lobby. Part of the struggle with adopting digital signage has always been tied to operations, from content creation to network management. Does this fall to the IT department, or a creative services team – and does that hotel even have the resources to handle those tasks? Often, it comes down to cost-efficiency.
Today's software-defined digital signage systems are far more adept at handling data, allowing hotels the opportunity to create more unique screen experiences derived through algorithms. With the appropriate programming that is often handled with the signage system supplier or a third-party integrator or agency, these algorithms cleanly pull in and configure existing hotel assets in continually unique ways. These data-driven processes also keep costs low by minimizing manual production work and embracing automation, all while re-purposing existing assets in different ways throughout the day.
One example of how hotels achieve this is through leveraging existing branding collateral and website content. The lobby experience is an ideal place to establish the hotel's brand and message. Rotating in customer quotes and testimonials will help to dial in the on-screen experience for the guest while providing insights into what the hotel does best.
In larger hotels, there is typically at least a single retail store, or a larger retail alley, just off the main lobby. This offers an ideal way to further instill the hotel's brand and message into the mindset of guests while promoting goods, products and services offered in the retail section.
Depending on the scale of the retail operation, the hotel also has the opportunity to be more granular and focused on what's relevant to each specific store or environment, from the coffee and clothing they sell to the services offered in the spa. Furthermore, hotel chains with a similar retail operation across multiple sites can replicate that experience across all relevant locations. By centralizing content creation and management to headquarters or by region, hotel chains can effectively reduce operational costs associated with the broader signage network.
The more social areas of the hotel or resort provide an opportunity to be more creative and artistic. Along with standard menus and service information, placement of separate screens with "visual art" and other dynamic content offer a means to establish a mood that can change and adapt to the time of the day. For example, a more calming and atmospheric pattern can transition to a faster-paced program that aligns with the tempo of a nightclub environment.
A specific instance of this is The W Atlanta Midtown hotel, where MaxMedia produced interactive and passive digital signage. W Hotels have a reputation for innovation and edginess. The content is designed to evoke a feeling of playfulness that incorporates local elements from charismatic surrounding neighborhoods. Guests who pass through the lobby corridor are engaged as the walls come to life with visual art similar to a breeze through the grass.
The valuable differentiator for the hospitality business is to deliver unique experiences for the guests who crave them. Budgetary considerations will define how much of this is re-created using existing content versus creating dynamic, memorable visual experiences from scratch. In any scenario, manifesting the appropriate digital platforms across digital signage, mobile applications and website development in a way that maximizes effectiveness for every budget will be the measuring stick for success.
Personalized Experiences
Looking to the retail industry again, Amazon has certainly reshaped expectations around personalization. A huge part of their success correlates with its ability to shrewdly dial into the consumer's patterns, and predict items that each shopper would like have interest in owning.
One of the big hurdles that hotels are trying to cross is bringing a personalized experience into the physical environment. Imagine understanding some information about a guest's visit before she arrived. For example, a custom package for a bachelorette party, including a tiara for the bride and RFID-enabled wristbands for attendees, could be shipped in advance. Curated experiences could be activated using the guest's mobile device, or personalized "in the moment" experiences could pop up as the group moves throughout the property – or even throughout the entire resort ecosystem.
Another example would be purchasing certain types of drinks in the restaurant or coffees from our café. Perhaps the guest requests extra pillows or a certain type of linen. Once the hotel starts to capture that data, they being to understand how to stock the mini-fridge in the room, or offer the types of drinks the guest might buy in the retail alley. Or, the extra pillows are provided in the room before the guest makes the request.
The technology that enables these personalized experiences already exists within the hotel's network infrastructure in many cases, typically with the CRM system that holds customer data. Working with the appropriate agency or systems integrator to seamlessly stitch and aggregate customer information from the CRM system, hotels can make the connection between guests and the purchases made within the hotel environment. And pulling in different data inputs from gift shop, restaurant and other points of purchase into a single source will help the hotel achieve the predictive modeling required to understand the behavioral trends of their guests.
A complement to personalization is to emotionalize on a grander scale, and this is a trend we are seeing take shape with luxury resorts that have larger budgets. This is a more strategic initiative that spans through the key areas we touched on above and beyond, as the emotional journey of the guest begins at check-in, and ends at check-out.
Immersive digital signage as part of the design architecture is a compelling means of creating and driving that emotional bond. One example of where this has been used effectively is in passenger relations. For example, Los Angeles International Airport's International Terminal features digital signage that offers travelers way more than simple flight information. With a goal of "bringing back the romance and magic of travel, " the terminal features interactive displays that react to travelers' motions, a 72-foot-tall four-sided, digitally enabled "clock tower" that comes to life, and an iconic 120-foot array of multiple LED screens that loops "ambient narratives" designed to emotionally stir stressed-out travelers.
Hotels and resorts can use this strategy to a similar effect. One example is greeting guests in the lobby with a large video wall of ultra-high definition ( UHD ) OLED screens that come to life as more people moved through a particular area of the resort. For a beach resort, a serene animation of ocean waves crashing gently onto the beach establishes an emotional mood of positivity for the guest – an ideal first impression. As more guests enter the area, to watch the "ocean, " the waves would pick up in strength and intensity. This design strategy is parallel to the "fluid art" example in the nightclub example outlined above.
Analogous to what we have seen in the retail market, customer loyalty strongly correlates with memorably, emotional and immersive experiences. In hospitality, consumers have more choices today about where to stay and spend their money. While the pressure is greater to dial into the guest experience more directly and effectively, the technology exists to help hotels and resorts achieve this to the degree that their budget allows. It all comes down to effective convergence of your hotel design with the guest experience, tied together with strategic adoption and deployment of consumer-facing digital platforms.
Ed King, formerly VP Strategy of MaxMedia and now Co-Founder of High Street: A Retail Experience Collective, contributed to this article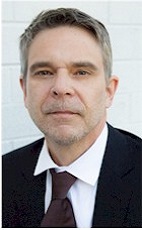 Mr. WeaverShane Weaver is the Director of Strategy at MaxMedia, an experience design agency. Mr. Weaver has mastered the art and science of helping brands find their true voice in a crowded market place oversaturated with flat product promises, forced offerings and friction-packed experiences. He helps companies sort their way through these challenges. His passion resides in working with companies to focus on their relevance, emotional resonance and brand authenticity; and to best position them for positive change in today's noisy and competitive business environments. To that end, Mr. Weaver has deep experience guiding cross-functional teams to address client needs across a breadth of brands. Mr. Weaver can be contacted at 404-564-0063 or hello@maxmedia.com Please visit http://www.maxmedia.com for more information. Extended Bio...
HotelExecutive.com retains the copyright to the articles published in the Hotel Business Review. Articles cannot be republished without prior written consent by HotelExecutive.com.
Share this article with your industry colleagues