Mobile's Place in the Guest Service Convergence
By Joey Yanire Assistant Vice President Mobile Access Lodging Systems, dormakaba | December 31, 2017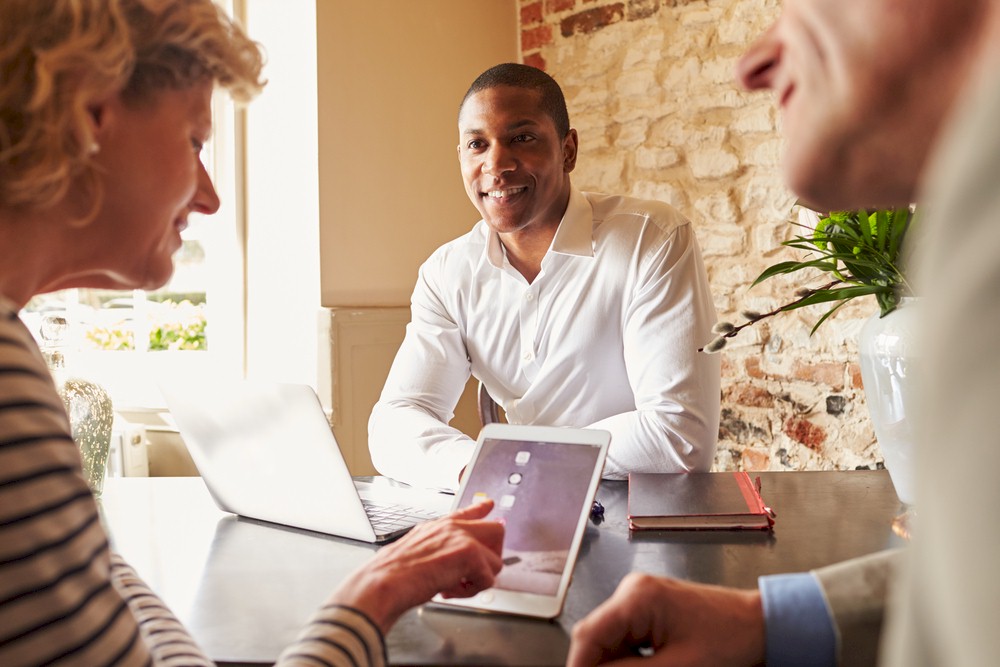 'Guest service convergence' is the unifying of data from emerging and existing technologies into actionable formats that enable hoteliers to recognize their guests and provide highly personalized service. Mobile platforms and handheld wireless devices are an integral part of the service convergence. It is through mobile devices that properties are able to deliver the experience guests seek. This paper outlines the benefits and components of a thoughtfully designed and well-executed convergence of guest service solutions and the role played by mobile platforms.
Travelers want to be treated like they are special. If guests do not feel they ( and their business ) are important to a hotel, they will find another place to stay the next time they travel. Operators understand that loyalty and revenue are a direct results of instilling a sense of 'specialness' in their guests. Savvy hoteliers are proactively meeting this expectation by combining data from multiple systems to deliver a personalized guest experience. This union of data, communicating systems, and mobile platforms is termed the 'guest service convergence.'
Service convergence is based on data sharing between separate systems at one hotel or throughout a property chain. Data sharing used to be hardwired inter-system interfaces that posted outlet point of sale charges to a guest folio in the property management system ( PMS ). Service convergence today is a blend of Wi-Fi property networks and global infrastructures that allow hoteliers to recognize guests and provide highly personalized service and targeted messaging anywhere in the world.
Systems that exchange data to enable the guest service convergence include reservation solutions, handheld payment devices, CRM databases, mobile check-in tablets, room service devices, electronic locking systems, and business intelligence analytics platforms. Plus, there is a new family of systems that employ third-party data to create personalized marketing and welcome messages. When used effectively, these systems exchange guest and property data to inform hotel and company business processes that support a more personalized guest experience.
Mobility and the Personalized Guest Experience
Millennials spend more time on their smartphone than their PCs. This means mobility solutions and apps are becoming the most effective means of communicating converged guest services that create a personalized experience. To deliver a personalized mobile experience, properties must first develop a mobility strategy that relies on multi-process, multi-benefit apps with features guests value. The most effective apps stimulate guest use by providing benefits that include frequent stay loyalty membership rewards, mobile reservation booking, remote check-in, mobile guestroom door access, and real-time concierge and wayfinding services.
Guest Service Convergence – The Benefits
Properties benefit from guest apps by leveraging the data guests provide to utilize the apps features. This data makes it possible to anticipate guest needs to deliver a personalized experience based on recognition and stimulates loyalty and repeat business. The app-harvested guest preference data also makes it possible for properties to market to guests more effectively bases on previous stay information and purchases.
Chains reward direct booking to bypass OTA channels as much as possible. Membership loyalty apps support this by making direct booking easy. The membership app also communicates with the chain's database to automatically track guest visits, update the frequent stay status, and calculate loyalty points and reward for frequent stays.
Guests benefit from using a multi-process app by receiving property recognition that includes the staff's ability to anticipate guests' preferences before arrival. As the third-party systems described below are integrated, a wealth of guest service convergence-based benefits will enable travelers to receive valuable location specific promotions and other opportunities.
The system integration that enables the guest service convergence is composed of multiple sub-systems that share data to provide actionable guest information. Mobile connectivity, wireless cloud communication, and compatible database formats are essential parts of the service convergence.
Mobile telephony changed forever when Apple introduced the first iPhone in 2007. No one knew then how much of an impact this one new product would have on our personal and business lives. So, how can we expect mobility to change the guest experience in the future? To understand this, we must assess the impact of many emerging technologies. These include geo-fencing, IBeacon, location-based services, mobile credentials, facial and iris recognition, cloud computing, and business intelligence.
IBeacon works in concert with geo-fencing to tightly target promotions for greater effectiveness. It uses Bluetooth Low Energy ( BLE ) information from property access points to detect a guest's movement between floors to accurately send promotions relevant to the guest's location. These messages can be discounted dining offers, complimentary promotions, or incentives for guests to extend their stay. Personalized messaging may be strengthened with guest preference data communicated from the property CRM. These targeted promotions may be based on a guest's historical preferences, habits and experiences.
Geo-fencing allows hoteliers to capture social content using geo-coordinates that make it possible to identify property or chain-specific social media content. Geo-fencing technology aggregates and analyzes social content shared anywhere in the world in real-time. This gives operators insights into the people driving the social conversation around their brands at specific events and locations.
Location-based services use a guest's physical location to provide actionable information to marketing and other systems. Location-based services make it possible to target guests with appropriate sales campaigns as he/she passes near a boutique, F&B outlet or other property area. Data analytics allow for more specific adverts so hoteliers can broadcast information about specific products based on the guest's spending habits.
Mobile credentials from dormakaba and other companies allow guests to obtain their room keys on their handheld cellular device using property Wi-Fi or a cellular data network. This creates a win-win for properties and guests. Mobile access gives guests a guestroom door credential on their handheld device which allows them to bypass the front desk and go straight to their room. This is more convenient for the guest and hoteliers benefit from reduced lines at the front desk and improved operational efficiency. This often requires the guest to belong to the property or chain's loyalty program where they provide personal information to verify their identity. The hotel company can use this information to provide personalized guest service. For flexibility, guests can use their mobile credential to print a key card at one of the conveniently located kiosks.
Networked electronic door locks are an important part in the expansion of artificial intelligence ( AI ) in hotel operations. For dormakaba, one of the top three companies in the global market for access and security solutions, data gathering is essential. dormakaba's Messenger LENS network collects data from its electronic door locks that can be used to optimize operations, protect guest safety, and ensure proactive door lock service that supports a positive guest experience. Online locks capture and record a great deal of non-personal operating data that makes maintenance predictive and continuously monitors room door status to keep hotels secure. dormakaba systems also monitor frequency of door use to help properties balance room usage, and enable hotels to schedule staff more efficiently.
The more intelligence that is built in a lock system, the more operators learn about their hotel, the guest experience, and the lock's performance. The usage profile of each lock provides data that supports better decision making. It can also help reduce operator maintenance costs and improve customer satisfaction.
Facial recognition is an emerging guest safety technology that hoteliers can use to enhance property security. Guest images can be stored in a property or chain cloud server. Property security could monitor facial recognition notices to detect when an unwelcome visitor walks through the property. Additionally, if a known and friendly face is detected arriving the property could have the option of texting promotional offers or a welcome message. Iris recognition can be used to confirm the identity of a guest who is making a room reservation through your loyalty member app.
Cloud computing is increasingly used by hotel operators to reduce a property's IT footprint and eliminate many costs connected with property computerization. Cloud computing streamlines data analytics by allowing hoteliers to leverage the computing power of remote servers for separate systems via the internet. Large chains use cloud computing to support a highly personalized guest experience with CRM information stored and accessed from a centralized cloud database. Guests benefit when property staff and corporate loyalty programs convert guest history data to on-property recognition. Cloud computing also benefits guest safety when property electronic access control systems are centrally monitored to strengthen property security.
All these guest service convergence technologies are based on mobile platforms and the Internet of Everything ( IoE ) that forms a global web of data flowing between systems and properties in near real-time. This virtual holistic platform of system integration is at the forefront of hotelier's operational requirements today.
Already, properties use multiple vendors to create operational efficiency. By combining multiple IoE-based systems operators will link people, processes, and data to make network-connected devices relevant to more efficient property operations and provide a more personal guest experience through the guest service convergence.
Today, chains are the pioneers in integrating service convergence solutions. Independents often do not have resources to invest in the complex guest convergence technologies. Indies will join the trend more as integrators and process become more widely implemented by chains and costs drop. The bottom line for hotel guests in the future will be near real-time recognition and a personalized guest experience in the palm of their hand.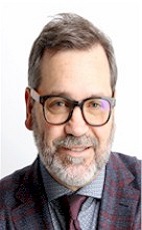 Mr. Yanire Joey Yanire is assistant vice president of mobile access lodging systems for dormakaba. He is responsible for managing the lodging mobile-access product line lifecycle from strategic planning to tactical activities and specifying market requirements for current and future products working closely with customers and partners. Mr. Yanire has an extensive background in IT operations and specialized software development lifecycle best practices and holds multiple ITIL certifications. Mr. Yanire began with dormakaba in 2015 to specialize in mobile access solutions. Over the course of his career, Mr. Yanire developed expertise in Software Configuration Management supporting the complete Software-Development-Lifecycle. He directed multiple systems integration projects. Mr. Yanire can be contacted at 859-253-4744 or joey.yanire@dormakaba.com Please visit http://www.dormakaba.com for more information. Extended Bio...
HotelExecutive.com retains the copyright to the articles published in the Hotel Business Review. Articles cannot be republished without prior written consent by HotelExecutive.com.
Share this article with your industry colleagues