Answers to the Top Questions About Switching Hotel Property Management Systems
By Todd Davis Chief Executive Officer, SkyTouch Technology | December 31, 2017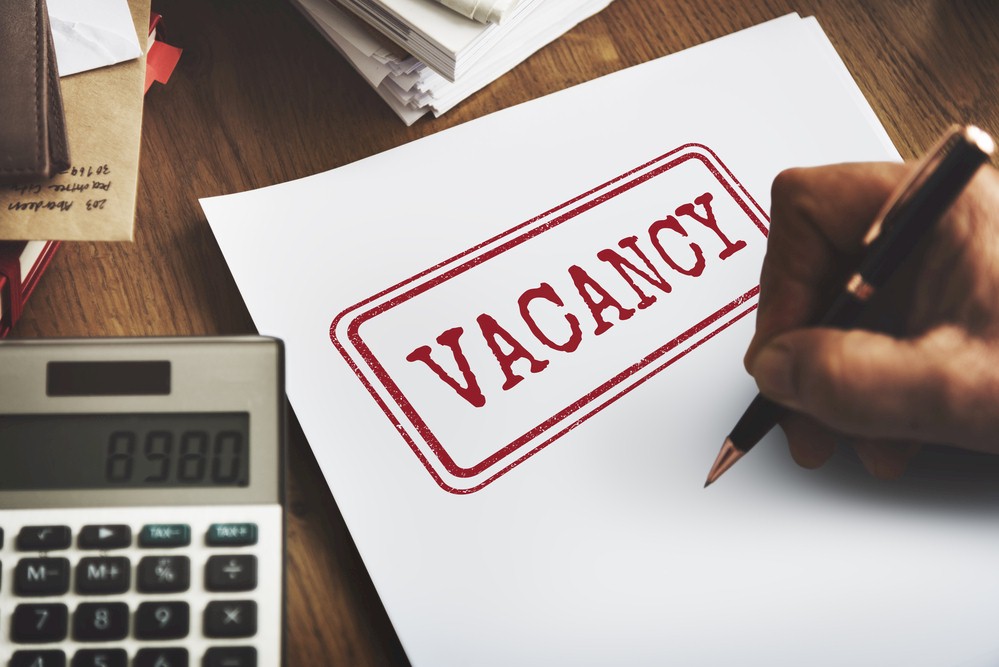 You rely on your property management system ( PMS ) to help you run your hotel. It is the central nervous system of your property. Most of your hotel's technology runs through your PMS; more reason to have a modern system at your front desk. In fact, many hotels have migrated off premise-based systems for a cloud-based PMS for that very reason. Still, there is a tremendous opportunity to move more properties to the cloud. Nevertheless, there are important questions to ask before making the switch from a premise-based system or from another cloud-based PMS. Here are answers to some of the top questions hoteliers ask before making the switch.
Is it Accessible From a Mobile Device?
Selecting a solution that is cloud-based and is mobile-ready will pay many dividends. Your guest service will improve, staff will be more efficient and you will save on not having to purchase expensive hardware.
Today's top solutions can be operated using a tablet or even a smart phone. This will present the hotel with needed flexibility. For example, you could leave the front desk to greet guests and check them in anywhere in the lobby. Or a housekeeper can view the list of rooms assigned to him or her by logging in to their smartphone, updating the room status or add work orders without having to call the front desk.
For many hotel owners and managers having the ability to log in from anywhere and see how the hotel is doing at any given moment is a powerful feature. Add to that the ability to make rate changes on the go, and you are now adding dollars to the bottom line.
How Easy is it to Use?
Modern PMS software should have a user interface ( UI ) that is designed to provide a simple, consistent and clear view of the information required for an action without overwhelming the screen or user. Choose a system that is designed with ease of use and accelerated training in mind. Top PMS systems in the marketplace today should be able to be learned in as little as one to two shifts.
Is the Technology Forward-Looking?
If the technology is cloud-based, it alleviates you from having to manage legacy on premise technology, reducing complexity at the front desk. A 100% web-based system allows two-way communication within the hotel, and management can stay informed on operations from anywhere. Going a step above to deliver the best experience for our users, our mobile interface enhances the ability to view key operational data in quick, mobile-friendly views. Listening to the needs and gathering input from customers, PMS companies must maintain a customer-driven focus and can develop and integrate solutions specific to customers' needs.
Does it Improve Property Management?
You need a hotel operating system that integrates every aspect of your business' needs. From check-in, rate and distribution management to training and brand strategy execution. You need a PMS that is reliable, intuitive, simple and economical solution, quick to implement, easy to learn, and very user-friendly. New employees should learn and start using the system in as little as one day!
The solution must provide the operational capabilities, guest-service features, staff management options and reporting that you and your staff need to operate a successful and profitable hotel. Functionality for Reservations, Direct Billing, Group Management, Housekeeping, Reporting, Online Help, Automated Night Audit and much more, provide essential property management features for successful hotel operations.
Does It Offer Powerful Reporting?
The solution must offer intuitive and simple to use reports that include actionable intelligence. The system needs to allow access to data via export to .csv format or streaming data through APIs. Users should be able to quickly and easily get the data they need to manage the property and make good business decision—including from a mobile interface reports dashboard.
A modern PMS must offer dynamic-search tools, where you can find reports that are available for all areas of hotel operations including, Accounting, Front Desk, Housekeeping, Reservations, Groups, Marketing, Guest History, Accounts Receivable and Company History.
As a cloud-based application, reports should be user-friendly and available to print, email and store electronically from anywhere with internet access. It must be designed to utilize centralized data and offer centralized reporting customization options based on customer needs. The system should also present the information to the user and guest in their native language.
Does it Offer Automatic Rate Management?
Automated rate management features give users the power to utilize the Best Available Rate ( BAR ) pricing strategy. It is designed to simplify the process to move all rates easily between BAR levels with just a few clicks.
Designed with centralized property management in mind, rates and inventory options may be easily applied to single properties, all properties, or specific sub-groups of properties as needed for brand management; all while still enabling the properties to manage their business in context of local market conditions and needs. These include:
Easily managing stay restrictions ( MLOS/minimum length of stay and CTA/closed to arrival ), overbooking settings and special event rates
Quickly and easily changing all rates to respond to changes in the market
Setting alert thresholds for increases or decreases ( cancellation factor ) in rooms sold
Setting automated revenue management rules. Define an alert trigger within minimum or maximum dates out to automatically change a BAR level based upon changes in actual occupancy or number of rooms sold
Setting shared selling limits among designated wholesale rate plans to better assist you in maximizing revenue.
Does it Offer Distribution Management and CRS Integration?
The solution must interface to major Central Reservation System ( CRS ) connections utilizing HTNG and OTA standards. This includes a two-way channel management solution with Online Travel Agency ( OTA ) connectivity options. This will allow a hotel to distribute inventory to a much larger audience. Global Distribution System ( GDS ) connectivity is also essential. This type of connectivity should also provide a customizable ( branded ) Internet Booking Engine ( IBE ) that can be added to the property's website to generate low cost direct bookings.
The distribution management solution's innovative technology must offer two-way XML connections to the world's leading booking websites from one central cloud application, properties of all sizes can maximize their online exposure, increase revenue and reduce the time and cost it takes to update rooms. Distribution Management benefits include:
Unique pooled inventory model—all rooms showing on all sites all the time
All inventory is reduced across all sites when a booking is made from any site
Effective way to maintain rate parity through all sites
Operate a no contract, commission free model
Effectively and efficiently manage online inventory from one place saving hours updating multiple websites
Dramatically reduce the risk of over-bookings
Fits virtually any size property
One website login for all sites.
This integration must include uses in multiple languages, reflecting regional differences.
Does it Integrate Direct Connects and Other Interfaces?
The PMS platform should be designed to be a single repository from which hoteliers can manage their property or property group. In addition to fully integrated property, rate, and distribution management, if should offer several other essential interfaces to streamline your hotel operations.
Connectivity to other onsite systems like a point-of-sale ( POS ) system and credit card processing are important to help with a seamless guest experience. Interfaces include PBXs, Loyalty Programs, POS Systems, EMV Credit Card Processing, Guest Room Call Accounting, and many more. Other systems to keep in mind when integrating are CRM ( customer relationship management ), kiosks, electronic locks, and energy management systems.
A modern PMS should be an enabler, allowing you to work with best-in-class partners and products through standard integrations. A PMS solution should not force you into any one particular way of running your hotel.
Are You Leaving Money on the Table?
For many hotels, cost is the "biggest barrier" to replacing or adding technology. What will the solution cost monthly and does it include all the modules the hotel needs? When will you earn a return on investment?
ROI can be measured in many ways. A system that allows for easy rate updates or even automatic updates will provide a return very quickly. A small increase in ADR could easily pay for a new PMS.
But don't just measure the ROI in dollars. Consider how your guest service will improve and how much happier your employees will become. Improvement in employee productivity and satisfaction can come from a reduction in repetitive tasks caused by a lack of the right technology, or an old system that does not contain today's modern features. Make sure that when it is time for you to upgrade your PMS, that your vendor is able to answer these common questions to your satisfaction. Most importantly, do not just stay with your current vendor because it's convenient – your indecision may be costing you money. Reassess your property management system on a regular basis and shop around to see if you are leaving money on the table by not taking advantage of a modern PMS.
You rely on your property management system ( PMS ) to help you run your hotel. It is the central nervous system of your property. Most of your hotel's technology runs through your PMS; more reason to have a modern system at your front desk. In fact, many hotels have migrated off premise-based systems for a cloud-based PMS for that very reason.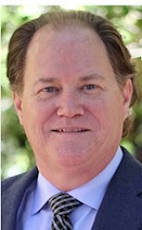 Mr. DavisTodd Davis is a Hospitality technology executive with 30 years of experience leading innovative technology solutions delivery to the hotel industry. Mr. Davis led the team that took choiceADVANTAGE, the first hotel property management system (PMS) built entirely in the cloud, and created what is now SkyTouch Technology. SkyTouch is the provider of the most widely used cloud-based property management system, designed to help hotel companies enhance guest experience, advance performance, and achieve growth. Before taking the reigns as SkyTouch CEO, Mr Davis was Chief Information Officer for Choice Hotels International, Inc. There he led Choice's global IT strategy, providing high-performing solutions to the company and its 6, 300-plus franchised hotels worldwide. Mr. Davis can be contacted at 623-201-8148 or tdavis@skytouchtechnology.com Please visit http://www.skytouchtechnology.com for more information. Extended Bio...
HotelExecutive.com retains the copyright to the articles published in the Hotel Business Review. Articles cannot be republished without prior written consent by HotelExecutive.com.
Share this article with your industry colleagues