The Impact of the Minimum Wage on the Hotel Industry
By Christian Hardigree Founding Director, Michael A. Leven School of Culinary Sustainability, KSU | December 10, 2017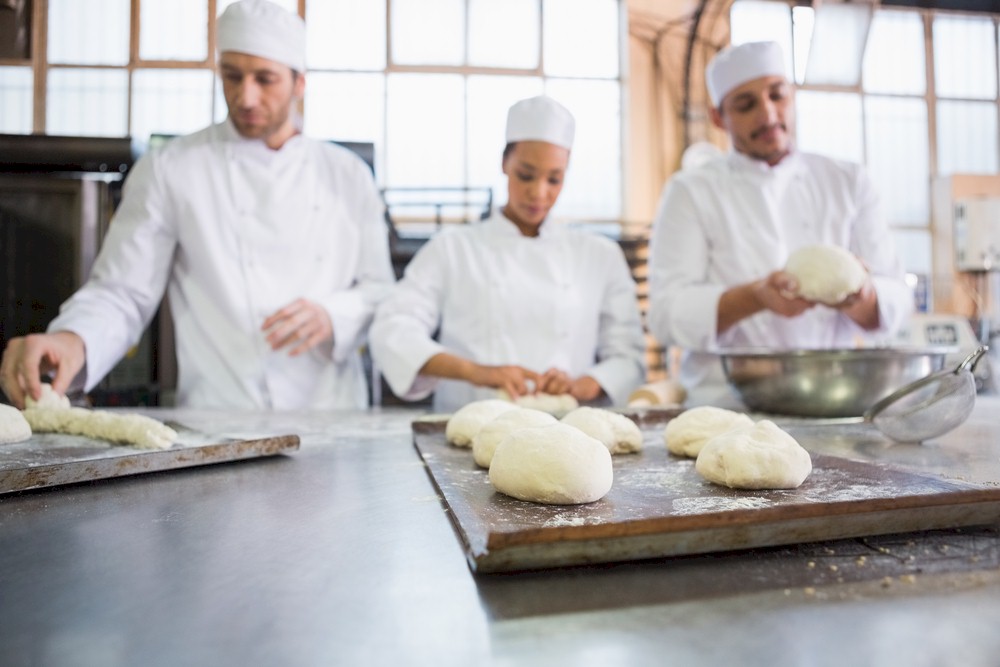 In yesteryears, one could easily navigate the legal requirements by simply consulting the federal rules to determine payment guidelines. Today, the landscape requires more savvy negotiation in order to avoid the legal pitfalls of municipal, state, and federal regulations, many of which vary from jurisdiction to jurisdiction. As stated above, one area that will see significant changes over the next five years relates to state minimum wage laws in the United States and is worth careful consideration.
Long-Standing Debate
Minimum wage laws have been debated since conceived, and the context of when to increase the minimum wage – and associated factors – the subject of debate and fodder ranging from traditional media to academic research articles and studies. In 1994, two economists, David Card and Alan Krueger, published a case study of the fast-food industry comparing the effect in Pennsylvania to New Jersey at a time when New Jersey was increasing their minimum wage from $4.25 ( the then-current federal requirement ) to $5.05 per hour. Their study analyzed the longstanding conventional economic theory rooted in the work of George Stigler in 1946, and supported by later studies in the 1970's, that increasing minimum wage would result in a decrease in employment.
Both Card and Krueger had analyzed the correlation of employment and increased hourly wages in other studies, but the unique factors of the New Jersey study – particularly that the wage increase occurred during a recession and New Jersey was experiencing a higher-than-normal unemployment rate – ultimately led to an argument of enhanced reliability of their conclusion that there was no correlation to support a drop in employment rate with the wage increase. That study did not quell the debate, nor come to a widely accepted narrative, but it provided researchers a continued platform to utilize more sophisticated statistical methodologies and better data to analyze the issue.
The Cautionary Tale Continues in Today's Debate
The cautionary tale continues each time dialogue about increasing minimum wage emerges at the federal level and among the states. The federal minimum wage of $7.25 has been in effect since July 24, 2009, with eligible tipped employees paid at $2.13 per hour. When adjusted for inflation, the federal wage has lost about 9.6% of its purchasing power, which has led to advocacy for the wage to increase to $12-to-$15 per hour. To some degree, efforts to increase the federal minimum wage have waned as state and local governments have plowed forward in evaluating their own laws, many phasing in a benchmark of $15 an hour with target dates of 2020. In the most recent years, the thirty-one states to increase their minimum wage include Alaska, Arizona, Arkansas, California, Colorado, Connecticut, Delaware, Florida, Hawaii, Illinois, Maine, Maryland, Massachusetts, Michigan, Minnesota, Missouri, Montana, Nebraska, Nevada, New Jersey, New Mexico, New York, Ohio, Oregon, Rhode Island, South Dakota, Vermont, Washington, Washington, D.C., and West Virginia.
The challenge for employers, particularly those with locations in multiple states, is that different states have increased their minimum wage in differing amounts, implementing the changes in tiers to be phased in over multiple subsequent years. Making things more complicated, some states even differ the wage depending upon the employer's location within the state. For example, in New York City the wage schedule for large employers ( 11+ employees ) is increasing to $13.00 per hour effective 12/31/17, for small employers ( <10 employees ) to $12.00 per hour, with differing wages for Long Island & Westchester ( $11.00 per hour ), and the rest of New York State ( $10.40 per hour ). Those four location elements change again in 2018, 2019, and 2020, with a complete phase in by 2021 at the rate of $15.00 per hour for all locations. This demonstrates how complex and confusing it can be for an employer in navigating their payroll.
Cities Throw Caution to the Wind
Cautionary tales and complex phased-in laws have not deterred cities from passing their own laws. In 2013, SeaTac, Washington was the first city to pass a $15 per hour minimum wage under widespread criticism it would scare new businesses away and have dire consequences on existing businesses. In contrast to the warnings of critics, SeaTac has experienced a "boom" of sorts, particularly in the hotel sector which is currently in the process developing nine new hotels, increasing the available rooms to 7, 000, a 25% increase. According to the Bureau of Labor Statistics for September 2017, SeaTac's unemployment rate hovers around 3.4% for the leisure/hospitality sector, whereas the national level hovers around 5%. That certainly could be attributable to the nearby corporate headquarters of Amazon, Starbucks, and Microsoft, or perhaps the location. But it hardly serves as the cautionary tale that experts predicted.
And while caution has been thrown to the wind by some cities, some have encountered what they perceive as states thwarting their efforts. In Missouri, the city of St. Louis passed legislation to increase the minimum wage to $10 per hour in May 2017, only to have a state law enacted a few months later that prevents local municipalities from requiring a minimum wage in excess of that determined by the state. As a result, the workers of St. Louis had their hourly wage reduced from $10 per hour to $7.70 per hour this past August. That resulted in a campaign for signatures to put forth a new ballet initiative in November of 2018 that would increase the state's minimum wage to $12 per hour, phased in through 2023, which has garnered support from several mayors in the region. The ultimate outcome will likely be determined in the next year.
Support for Caution
As illustrated, the dialogue about increasing minimum wage has spurred debate for the past decade, including within academia. Critics have cited the potential for job loss, decreasing profits, and a reduction in hours, arguments bolstered by a recent study by a group of economists at the University of Washington that was commissioned by the city. In that study of Seattle's $15 an hour implementation, the study that found an increase from $9.47 to $11 in 2015, and $11 to $13 in 2016 resulted in a reduction of hours that cost low-wage workers an estimated $125 a month in pay. Some have cited the study as a credible indictment of increasing minimum wage that is likely to influence people to re-think support for state and local law changes. In contrast, the methodology of the study has been disputed, particularly as to how large employers were excluded from the study, and supporters of increasing the minimum wage point to alternative research that has provided contradicting findings. Naturally, the study does not put an end to the dispute, as experts point out that the effects may vary by industry, region, and overall economic conditions.
The Future
In an increasing number of instances, rather than waiting on Congress to pass new mandates, businesses and industries ranging from insurance to retail to foodservice are taking the lead in the hopes of creating jobs and spurring the economy. Most recently, in September 2017, Target announced it will pay $15 an hour by 2020, hoping to attract and retain talent in the competitive retail sector. Perhaps driven by the fact that Target's home city of Minneapolis approved $15 minimum wage, or more likely due to the scores of other companies making a similar shift and they want to remain competitive in the retail sector. Bottom line - if employers want to attract and retain great employees, then need to offer competitive wage and benefit packages.
And so the hotel industry is faced with the future – either state mandated wage increases or corporate choices - but in either option, increase is on the horizon. As a result, hotels are exploring options like increasing productivity, reducing hours, changing employee benefits, or passing along the increased costs to the consumer. Potentially, these changes may improve employee morale, which could cut the costs associated with turnover and absenteeism. That would be balanced with the increase in labor costs. As those costs are pushed to the consumer, hotels will have to evaluate how they impact room rate, complimentary services, and reevaluate loyalty programs. One of the areas that remains unexplored is the impact on tipping – as costs are passed along to the consumer, will that decrease the amount the consumer tips? Will employers prohibit tips? Will employers add service charges that they use to balance the increased wage? These questions highlight that there are still many facets of evolution as we continue to evaluate the pro's and con's of increasing minimum wage.
Due to the continuous evolution of these laws, it is imperative that hotel leaders remain active in their local associations to remain engaged in the dialogue. It would be naïve to think that the impending change will be delayed too much longer. Hotel operators will need to be creative in their approach to balancing the interests of the property and the interests of the worker. Hotels will also want to work with their human resource and payroll teams to ensure that they are informed as they are navigating these issues.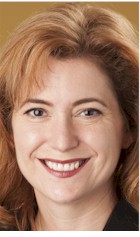 Dr. HardigreeDr. Christian Hardigree is a Founding Director of the Michael A. Leven School of Culinary Sustainability and Hospitality at Kennesaw State University. As a Professor she oversees the Bachelor of Science degree program, which addresses both "sustainability on the plate" as well as "sustainability beyond the plate" This program is the epicenter for teaching, research and best practices in sustainable culinary and hospitality management. Prior to coming to KSU, Dr. Hardigree was a tenured faculty member in the William F. Harrah College of Hotel Administration at the University of Nevada, Las Vegas (UNLV), teaching graduate and undergraduate courses in law, management, ethics and diversity. Dr. Hardigree can be contacted at 470-578-7974 or chardigr@kennesaw.edu Please visit http://www.kennesaw.edu for more information. Extended Bio...
HotelExecutive.com retains the copyright to the articles published in the Hotel Business Review. Articles cannot be republished without prior written consent by HotelExecutive.com.
Share this article with your industry colleagues