The Four Crucial Steps in Managing Your Hotelís Online Reviews
By Peter O'Connor Academic Director, Institute de Management Hotelier Int. | February 04, 2018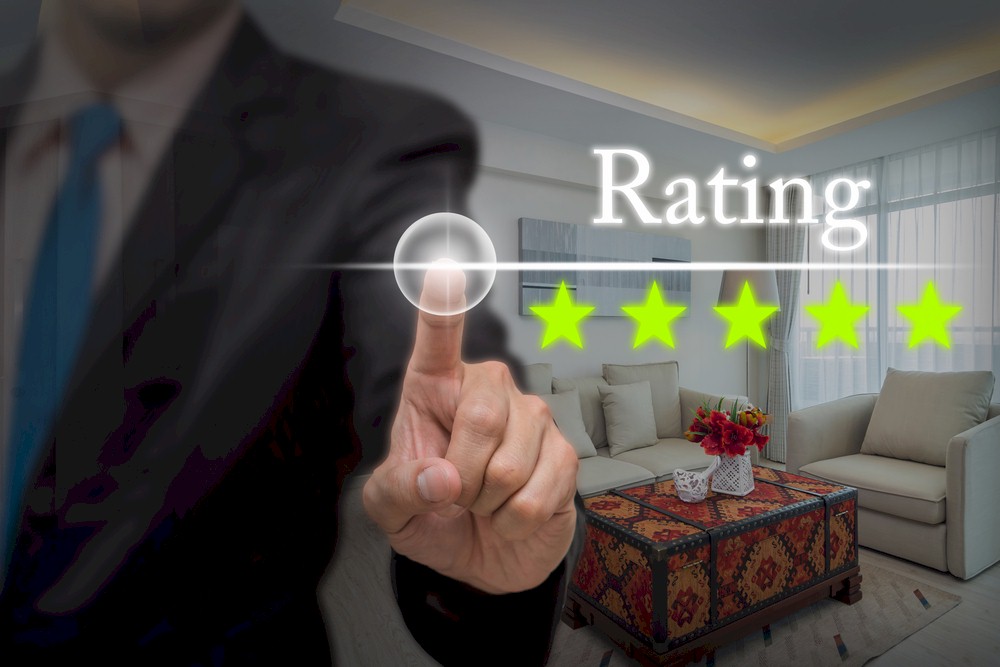 For most consumers choosing between hotels, particularly in destination they have not visited before, is difficult. Hotel stays are both heterogeneous and intangible, with the result that itís difficult to know in advance what you are getting, which make committing to any booking risky. And as independent travel has grown, instead of relying on the expert advice of a professional such as a travel agent, more consumers now make hotel bookings for themselves, empowered by the Web which literally places a myriad of options at their fingertips. Their challenge is a myriad of options from which they have to select the property that will most likely satisfy their needs.
In the past hotel brands helped simplify this confusion. However today the number of actual hotel brands has exploded, to the point where it is impossible for industry professionals, not to mind consumers, to keep track of the differences between them. And in any case the failure of hotel companies to stringently maintain brand standards means that itís difficult to know exactly what to expect even when booking a supposedly branded hotel room. And the mainstream press is of little help in dealing with this issue, with repeated scandals making consumers increasingly skeptical of both press articles and travel guides, with many speculating that advice in such publications is based on commercial factors rather than true, experienced, quality.
Luckily the growth of social media has provided consumers with an alternative source of information to help better inform their hotel booking process. User-generated content, in the form of hotel reviews posted by other travelers on either dedicated sites such as TripAdvisor.com or on the major online travel agent sites, have become a critical source of information for consumers booking hotel rooms. As they are generally posted by past customers who have actually stayed in and experienced the product in question, such reviews are perceived as being highly credible and offering topical input as to product quality. Research has shown that consumers now trust peer recommendations of this type near six times more than traditional advertising. As a result, over nine out of ten of Internet users now read product reviews before committing to a purchase, and nine out of ten of these claim that this content influences their purchase decisions.
Within the travel space, an estimated three out of four connected travelers now examine TripAdvisor.com reviews before committing to a hotel booking, with over half claiming that they would not book a hotel that did not have reviews posted. Similarly, reviews on online travel agent sites are frequently used as a merchandising mechanism and thus are these displayed prominently, with the result that they are seen, and considered, by practically every potential booker. Although most reviews are both objective and even to a large extent positive, it only takes one unanswered rant from a disgruntled customer on a prominent point-of-sale to drastically tarnish a hotelís otherwise stellar reputation. This makes being aware of what is being said about you in the online environment, and actively managing your reputation on user review sites, absolutely vital for hotel success in todayís hyper-transparent world.
However proactively managing user reviews take a certain amount of skill, a hell of a lot of time and effort, and can often be a tiring and frustrating process. However, the benefits of doing so (and the dangers of not bothering) are clear. Online reputation management system vendor TrustYou claim that a one percent increase in their TrustScore (generated from crawling through user reviews on dozens of relevant user review sites) typically results in an ADR increase of 4.6%, which translates into nearly half a million dollarsí worth of additional revenue for a typical U.S. hotel. Similarly, a recent Harvard Business Review study showed that a one-star difference in rating on user review sites can lead to nearly a 6% difference in revenues, a gap that should act as a significant motivator for managing your reputation and improving your overall scores.
Below I share a tried and tested systematic approach to managing your hotelís online reviews. Each of the four steps works in synergy with the others and thus need to be carried out in sequence. While it may be tempting to immediately jump ahead to the later steps, doing your groundwork beforehand and joining the dots helps cement the process and insure long run success.
Stage One: Register Your Property with Relevant User Review Sites
An often-overlooked step in managing user reviews is to sign up with the user review sites your customers use to find information, and post reviews, about your property. While TripAdvisor is undoubtedly the dominant player in this area, there are literally hundreds of other, sometimes niche, travel sites that feature user generated content. While some might be miniscule in global terms, they might be extremely important in terms of influencing your customer base. Thus identifying which of the multitude of sites out there has potentially the most impact on your business, and focusing your initial efforts there, can be a quick win that will allow you to see, and perhaps even quantify, the financial and operational effects of devoting resources to managing your online reputation. A word of warning: donít forget Google, whose growing volume of reviews, vital role in the consumer search and booking process, and increased emphasis on travel likely means that it will become even more influential in the future.
Registering with the priority sites that you identify generally brings two benefits Ė it allows you to claim (and sometimes enhance) your propertyís presence on the site in question with text and images that you control, but more importantly gives you the ability to be able to respond quickly to reviews. Some also provide facilities that alert you when new reviews are posted, although as discussed below the proliferation of platforms available today has today made the use of some sort of automated monitoring software essential for all but the smallest hotels. And lastly some sites provide you with widgets that allow you to incorporate Ďcertifiedí third party reviews or rating scores into your own brand.com website, increasing transparency and building trust with the consumer. Assuming you work on managing your reputation, and your scores are good, this can be a powerful conversion tool that should help to grow bookings.
Stage Two: Systematically Monitor Your Online Reputation
Definitely the key step in managing your propertyís reputation is being aware of what is being said about you in the social media space. Of course, monitoring both TripAdvisor.com and the online travel agencies with which you do business is a given, and one that could potentially be done manually. The challenge is that today user generated reviews can appear almost everywhere, and thanks to the power and transparency of Google, can easily be found by potential customers searching for a solution to their travel needs. This means that simply tracking a handful of sites is no longer enough, and that you need to adopt a broader and more systemic approach to your monitoring.
Several highly efficient software tools are now available to help hoteliers keep abreast of what is being said about them in the online space. While their underlying technologies, feature set and portfolio of channels covered varies, the three market leaders (Review Pro, Revinate and TrustYou) each offer a comparatively similar and cost-effective way to systematically monitoring the entire social media space for new reviews and manage them effectively. For example, in addition to alerting you to new reviews, most systems provide single click access that deep links into the management response for each individual review, eliminating the need to log-in and search on multiple review sites, thus making it easier and quicker to get your response online. Some also provide useful benchmark data, allowing you to compare your performance in different areas with sister properties or your competitive set, allowing you to identify areas that are important to consumers and improvements that will have the most impact.
Stage Three: Respond Effectively
Once a new review has been posted, itís important to post an appropriate management response in a timely manner. This shows potential customers that youíre listening and you care, as well as providing an opportunity to change perceptions and to clear up any misunderstandings. Potential customers shopping your hotel are reasonable and understand that there are two sides to every story. As a result management responses can be very influential. For example, when trying to decide between two alternative hotels, nearly two-thirds of consumers said that seeing an appropriate management response would sway them towards booking with the hotel in question.
Since less than thirty percent of reviews currently feature replies from management, posting good management responses represents a comparatively easy way of standing out from the pack and differentiate yourself in the mind of consumers. And lastly, while TripAdvisor.comís actual algorithm for calculation of its rating score is secret, research has shown that hotels that systematically respond to reviews in a timely fashion typically have a 10% higher rating score, strongly suggesting that management responses are something that TripAdvisor.com takes into account in calculating its rating score.
While it might be tempting to reach out to those who wrote glowing reviews, responding to negative reviews should be your first priority. But what exactly is negative? A 2017 study showed that 80% of all reviews are now four-star or five-star, and also that average review scores across the board are in fact increasing. Thus, anything below four now effectively counts as negative, and anything with three, two or God-forbid one necessitates an immediate response.
Addressing negative reviews is a delicate science. Firstly, never respond to reviews while angry. Make the effort to be unemotional, level headed and empathetic. Secondly responses need to be posted in a timely manner, ideally within 48 hours of the review being displayed. Initially you should thank the reviewer for their frank and valuable feedback. Then, rather than just posting a general apology, you should try to address each specific point of their complaint in detail, expressing concern and providing apologies and explanations where appropriate. This shows that rather than just using generic canned responses that youíve read their review and been thoughtful about your answer. Try to address their specific concerns, acknowledging the problem and publicizing the resulting improvements that you intend to make. Remember when writing your response that you are not in reality addressing the person who actually wrote the review, but to reassure all the others using the site in question to research where to book that the problems mentioned have been dealt with and that the same thing wonít happen to them.
Although itís often tempting, donít feel that you have to give away something for free when response to negative reviews. Often customers just want to vent their frustration and an appropriately address management response that shows that the hotel is listening can go a long way towards defusing the situation. If you decide to offer something for free, donít do this publicly in your management response as this will only encourage copycats seeking similar freebies. Instead take the conversation offline to do your service recovery and, if you succeed in resolving the issue, ask the reviewer to update or comment on their review.
Also, when faced with negative reviews, donít get disheartened and take the comments too much to heart. Itís been shown that consumers rarely focus single reviews, but itís the overall pattern of reviews (and management responses) that is important. If scores are consistently bad, with the same issues constantly being raised and no response from the propertyís management, then itís clear the hotel has a problem. Where reviews are variable, consumers dig a little deeper, and it is here that timely responses from the hotelís management can make all the difference.
What to do if you get what you consider to be a truly unfair review? Certainly, you can try contacting the site on which it is hosted and ask them to remove it. However, unless its contents are defamatory or otherwise breaks their content guidelines, most will politely refuse to do so. You can also try contacting the client who posted the review, try to resolve whatever issue has arisen and if successful ask them to edit their review explaining how the issue has been resolved. But as both of these approaches are likely to take some time to have an effect, in either case you should immediately post a short, factual response, informing readers that the reviewerís comments are unfounded and clarifying the situation from your perspective. Particularly with overly dramatic reviews, giving your side of the story in a cool and factual manner often goes a long way to diffuse the negative effect and can sometimes even transform the negative review into a marketing positive for the brand.
Lastly, while negative reviews need to receive priority, you shouldnít totally ignore positive reviews, as they represent an important opportunity to focus readersí attention on the attractive aspects of your property. Research shows that management responses are read more often than the reviews themselves, so responding to a positive review represents a valuable opportunity to accentuate the positive and draw attention to your strengths. Again, thank the customer for taking the time to post their review and strategically repeat several of the key positive points the reviewer made about their stay, highlighting what customers appreciate about your property and service.
The best approach is to think of user reviews as a source of free market research that gives you, on a continual basis, constructive feedback on what customers both appreciate and dislike about your property. Analysing your reviews can help you to identify recurrent themes, and use these insights (both positive and negative) to improve your customer experience and fix systemic problems. Are guests consistently praising or complaining about a particular aspect of their stay? If so, you can use this data to make improvements to your product offering. And highlight what your guests think you do best in your hotelís sales and marketing efforts.
In summary, you need to be systematically monitoring online reviews and then judiciously posting management responses to all negative and a selection of positive reviews on an continual basis. In terms of workload, this can quickly get out of hand. So how much is too much? Although examining the top scoring properties in most markets reveals that they tend to respond to the vast majority of their reviews, most people agree that you should aim for about a forty percent response rate, with the benefits subsequently diminishing significantly when you do more.
Stage Four: Motivate Satisfied Customers to Leave Positive Reviews
Metrics like the TripAdvisor ranking of hotels within a destination take a variety of different factors into account, but most prioritise both the contemporaneousness and sentiment of your reviews. At a simple level this means that more recent reviews have a bigger effect on overall rating and ranking scores than older reviews, which makes it worthwhile to invest in motivating guests (particularly satisfied guests) to leave new reviews, as well as taking proactive action to minimise the effect of disappointed customers.
The baseline of managing your online reputation has to remain providing quality service and making sure that your customers are happy. Thus, it is very important to put in place processes that help identify customers who have had negative experiences. Often even something simple like asking how they enjoyed their stay at check-out allows the hotel to proactively identify problems and resolve them before the customer leaves the property and / or has the opportunity to post about them online. Such an approach also allows happy customers to be identified, whom you can subsequently ask to post reviews driving your overall scores upwards. Some systems (including TripAdvisor.com ) provide facilities to allow you to automatically send emails to past customers with a direct link to where they can enter their review, helping to make it quick and convenient for the guest to make a posting.
As you can see from the above, effectively managing user reviews can be a time consuming and sometimes frustrating process. But in todayís hyper transparent world, where information is key, doing so has become a competitive necessity for every hotel. The conversation is already happening, making it essential that you proactively shape what the community says and sees about you. And the good news is that both research and experience show that doing so makes a huge difference where it matters most Ė directly on your bottom line.
HotelExecutive.com retains the copyright to the articles published in the Hotel Business Review. Articles cannot be republished without prior written consent by HotelExecutive.com.