Effective Ways Hotels Provide What Connected Travelers Crave
By Renu Hanegreefs-Snehi Vice President Corporate Communications, PR & Reputation Management, Carlson Rezidor Hotel Group | February 04, 2018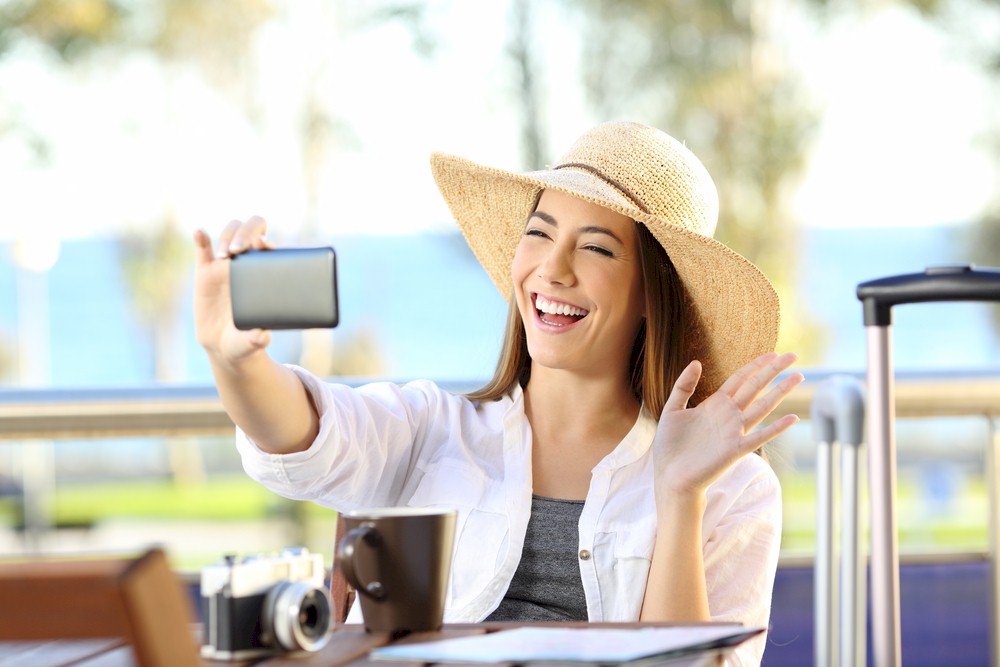 The average Briton now spends more time online each day than sleeping, or doing anything else in their life, according to Wired magazine.That's an average of nearly nine hours per day on media and digital communication. Yet this trend is not exclusive to the UK.
Across the globe, we are all scrambling to keep up with the latest developments in a 24-hour news cycle that's churning out information non-stop; and that's before we even mention "fake news"– and political debates about fake news – and all of a sudden we have to decipher what's authentic and what's not. We're bombarded with opinions from commentators, influencers, friends, and strangers on the street, all through social media.
The online world is moving a mile a millisecond, but our brains can only handle so much in one day. As more of our work and lives move online, the digital space starts to feel very noisy; and almost everyone is suffering from information overload!
Digital Can be Peaceful
Considering all this, it's perhaps not surprising that there is a relatively new social media trend that Adweekrecently uncovered – a trend towards social media users "seeking mindfulness, simplicity and calm as a reaction to our stressful, always-on digital world." That's exactly why YouTube has seen a risein demand for videos with white noise, relaxing music, or soothing sounds. There are now appsdevoted entirely to meditation, mindfulness or achieving calmness. Facebook has recently been advertising an app that produces short videos featuring peaceful images, which play the sounds of rain falling on a tree or waves softly drumming on the beach. All these apps encourage users to meditate or simply "do nothing" for a few minutes.
At first glance, the fact that people are looking for moments of calm in the noisy digital and social media space may seem ironic or paradoxical; but on the other hand, it is completely understandable that social media users are craving calm and snatching brief moments of reprieve whenever they can.
The truth is we ALL need a break! We – as society, and entrepreneurs, and as business leaders – may have gone too far, and misunderstood the true 'purpose of connectivity'.
From Virtual Engagement to Actual Engagement
It's no secret that social media has truly revolutionized the way we communicate. It has also transformed the way the travel and tourism industry operates. It gives us the opportunity to connect and engage with guests in ways that simply were not possible when I first started out in this industry more than 15 years ago. Yet it is precisely because social media is such a powerful tool with which to communicate and engage with people that it has become such a noisy space.
The challenge for brands today is how to make an impression and stand out above all the noise. And beyond this, amongst all the information rolling down a social media feed, how do we engage with the person who is scrolling. We want them to stop and take action so that we can create a meaningful interaction. Successful social media engagement stems from making your brand highly relevant to the needs of people today and conversations they are having; tapping into what they care about as they navigate their busy environment.
The hotel industry has an enormous opportunity to move from virtual engagement with guests via digital and social media channels, to actual engagement – when a guest chooses to stay with us. In fact, this is one area where the hotel industry can show its relevance at a very high level in a way that many other industries cannot. Hotels are no longer simply about a bed to rest a weary head – they are sanctuaries for travelers and guests, and the online world allows us to expand the boundaries of this calming place.
If we think about the true value of hospitality, it's all about genuine, intuitive and accommodating service. Delivering a brand promise, like Carlson Rezidor's "Every Moment Matters", becomes a part of the overall brand experience. The modern traveler is looking for something that resonates with how they see themselves and their lifestyle. Creativity, atmosphere, customization and tranquility are becoming more important.
The Best of Both Worlds
Perhaps most importantly, modern travelers want to have the best of both worlds when it comes to social media and connectivity. On the one hand, they want to be hyper-connected – which is why some hotels today are offering always-on Wi-Fi (we were the first ones to do it, back in 2005). This is especially true for business travelers. The Association of Corporate Travel Executives (ACTE) and American Express Global Business Travel polled travel managers across the globe and found that travelers want to be able to be productive while on the go, in order to streamline every aspect of their itinerary, and to get the job done wherever they are. This demands connectivity.
As one travel manager in their report put it, "Is managing the modern business traveler a challenge? Yes! They want everything to be instant and at their fingertips. Our response is to modernize and make everything digital to meet their expectations".
Meanwhile, on the other hand, these same travelers want (and I would argue, need) to reconnect with themselves and enjoy 'the moment'. The ACTE poll also found that business travelers are becoming more and more concerned about achieving a healthy work-life balance, saying that "quality of life remains a growing preoccupation for business travelers". They still crave those moments of calm and even look for it through social media channels. This might be done by taking a break from "fast thinking" to appreciate beautiful travel images on Instagram, or it might be by perusing a hotel website to plan a spa or sauna ahead of time.
While we recognize that travelers need to be connected at all times (to be accessible when needed), we also appreciate and instill that they also need a break from the stress of hyper-connectivity: a digital detox, or whatever you want to call it. We want our well-connected and well-traveled guests to enjoy a dinner conversation without being distracted by constant Facebook or LinkedIn notifications, or Slack or WhatsApp messages.
We want guests to slow down when it matters, pay attention to the audience in front of them, appreciate the flavors of the food and drinks, notice the friendly smile of the person serving them… and so much more that goes unnoticed because we are "too connected" to a device.
These are the true moments of human connection that the hospitality industry strives to offer to guests – and that guests really do appreciate and remember. Continuous Wi-Fi may well become a basic feature of all hotels, but at the end of the day it is not what will make the difference in terms of truly engaging guests.
Opportunities to Re-Engage Through Hospitality
"Bleisure" is a key megatrend for the future of travel and tourism. Travel managers are starting to allow more flexibility for business travelers to fit in a bit of leisure – whether that's allowing employees to bring family members with them, tacking on a holiday to an already planned business trip, allowing an upgrade to include extra facilities, such as gym and spa, or giving business travelers the option to choose their hotel location not based on where their meeting is located but by where they can easily access the part of the city that caters to their personal lifestyle.
This may include being close to the restaurant district, the cinema, or the best local sights. Travelers are actively seeking out moments to treat themselves to a few hours in the spa, a manicure or a pedicure, or just a few minutes with a good book. What they are seeking is the feeling of being engaged on a personal level.
Finding those moments is of calm, to reconnect with one's self, is critical to health and wellbeing in today's super-charged world, and it also improves creativity, and makes us more innovative and productive. In fact, as Harvard Business Reviewrecently explained, companies like Google, Goldman Sachs, and Medtronichave all started to include meditation and other mindfulness practices into their structures, encouraging employees to take time away from their smartphones.
This, in turn, increases creativity on the job, even if the employee unplugs for just for a short burst of time. Furthermore, an experiment at Erasmus University in Rotterdam, Netherlands found that "better ideas, better decision making, and a better mood" all occurred in "the time it takes to drink a cup of coffee." We all know that the most important decisions in a business are NEVER made in a boardroom.
There's no question that people are seeking options to unplug from the ever faster-moving world around them; to take back those brief moments for reflection which bring new ideas, creativity and clarity. I believe that the hotel industry can help travelers achieve the ideal balance that they are craving, between digital connectivity and engagement and re-connecting to those moments of calm that really matter at the end of the day.
My personal message to fellow travelers, business leaders, and those in the hospitality industry is not to lose sight of what is really important and to enjoy the moment. This moment!
HotelExecutive.com retains the copyright to the articles published in the Hotel Business Review. Articles cannot be republished without prior written consent by HotelExecutive.com.