Playing Catch-Up on Regulating Short-term Rentals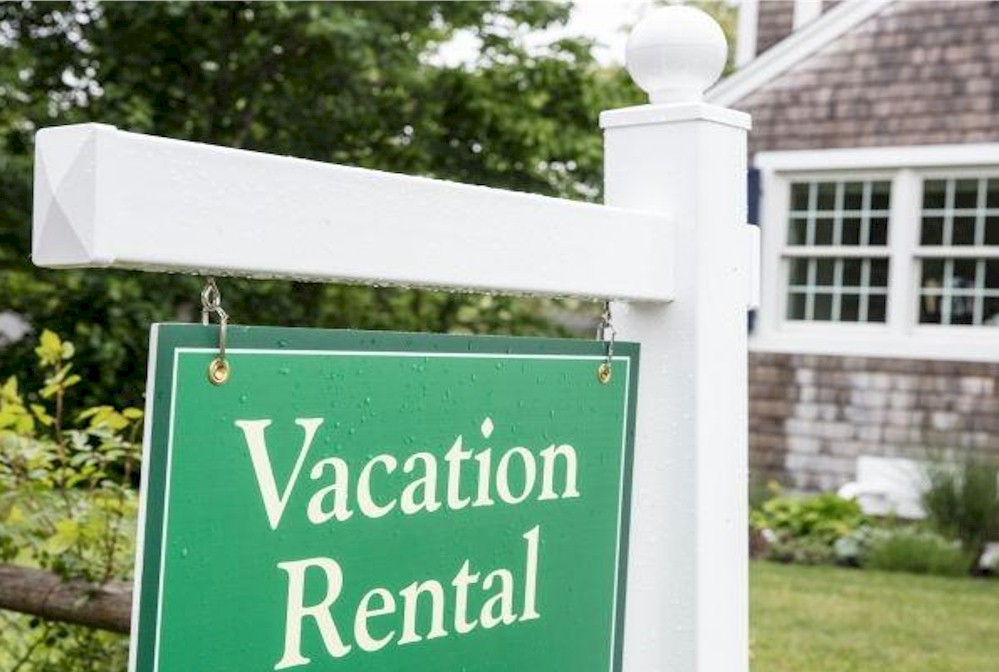 In the booming sharing economy, municipalities throughout the United States are trying to play catch up by enacting or modifying regulations on short-term rentals. While hosts in the short-term rental industry were originally homeowners who were sharing their homes with guests, the industry is now rapidly becoming more and more saturated with commercial investors renting out full homes and/or multiple units within residential condominiums and apartments.
In many municipalities, these short-term rentals have not been subject to the same regulations and fees as traditional lodging establishments, such as hotels, inns and bed and breakfasts, to the detriment of both the lodging industry and local residents. As a result, it has become a contentious tug of war between those that believe short-term rentals should be subject to regulations similar to traditional lodging establishments, and/or restricted or prohibited in certain areas; and those that believe in little to no regulation at all. Thus, regulations are evolving in an effort to balance and protect the interests of both sides.
What is a Short-Term Rental?
The definition of what is considered a "short-term rental" is not straight forward and depends upon the particular municipality where the property is located. The definition varies based upon the type of structure, length of stay, and whether or not the owner is required to occupy the structure during the rental term. The type of structure can be defined as a shared room, a single room, multiple rooms, and/or an entire property. The length of stay is how long the property is open to renters. The length of stay is limited to a certain number of days, and may require a reservation of a pre-set minimum amount of consecutive days. Residential communities may, through recorded declarations and covenants or rules and regulations, have a minimum stay requirement in an attempt to avoid the potential negative impact on the quality of life of its local residents. Additionally, a short-term rental can be defined as narrowly as an owner occupied home/dwelling where guests can rent a space, bed or room for a certain period of time, or it can be defined as broadly as an entire home/dwelling, regardless of whether or not it is owner occupied, for a particular time frame.
The definition of what is considered a "short-term rental" in a certain municipality is thus very important, because it determines what ordinances, laws, licenses and permits may be required before a structure can be rented on a short term basis.
The Booming Success of Short-Term Rental Companies
Short-term rental companies, such as Airbnb, HomeAway and Vacation Rentals by Owner ( VRBO ), provide an online matching service for property homeowners ( also known as "hosts" ) and short-term renters ( also known as "guests" ). The type of accommodations offered can be anything from a couch or room in a home, a unit in an apartment or condominium building, or an entire villa, mansion or castle. Guests can book these accommodations instantaneously through the use of a smart phone application or internet platform.
One of the reasons for the rapid success of these short-term rental companies is the profits and savings potential to all involved. The companies collect a service fee from the hosts and/or guests, which may be either a percentage or flat rate, and do not incur costs associated with maintaining, operating, and insuring the properties. The hosts have the ability to earn rental income on an otherwise underused asset or defray the costs of owning a second home or vacation property. The guests typically pay less for short-term rental accommodations than for traditional lodging establishments, such as hotels, often forgoing amenities and services they regularly offer.
Advocates of no, or Limited, Regulation of Short-Term Rentals
Advocates opposing intervention by municipalities and pushing for no or limited regulation of short-term rentals contend these regulations violate the constitutional private property rights of homeowners and stymy economic growth from the sharing economy. They argue regulations curtail the rights of owners to use their property as they so choose and the rights to maximize the value of their property. Additionally, they contend short-terms rentals are a way to help homeowners afford their properties. By prohibiting, or imposing unreasonable or unduly burdensome regulations or limitations on short-term rentals, homeowners may no longer be able to afford to own or to maintain their homes.
Advocates of Prohibition, or More Stringent Regulation, of Short-Term Rentals
Proponents of more stringent regulation ( or prohibition ) of short-term rentals assert these investors are utilizing these online platforms to rent out multiple investment units or properties in both tourist and residential communities, yet avoid many statutes or regulations designed to protect the public health and welfare. They are essentially operating illegal hotels to the detriment of local residents and traditional lodging establishments.
These advocates assert more stringent regulations are necessary to preserve and protect the value, integrity, security and safety of residential neighborhoods from disruptive use of properties by commercial and private investors and owners. For example, guests may become a nuisance to, and invade the privacy of local residents, especially neighbors. Guests throw parties, or are otherwise noisy. Condominium and apartment units and homes may become overrun with transient guests. Residential streets may become clogged, which create or exacerbate parking and traffic issues. Additionally, the health and safety of both guests and local residents may be compromised due to lack of regulation.
Proponents of stricter regulations claim short-term rentals negatively impact affordable housing, particularly in tight rental markets. Short-term rentals are creating a lack of inventory of long-term rentals, and thus drive rent prices up to unaffordable levels.
Short-term rentals can create an unfair economic advantage over existing traditional lodging establishments. Because short-term rentals may not be subject to the same taxes or regulations as traditional lodging establishments, their operating costs may be significantly less than a traditional establishment with their needed workforces. Thus, short-term rental units can be offered at a significantly lower rate than the average hotel room.
Municipalities Are Increasingly Stepping in to Attempt to Regulate Short-Term Rentals
Throughout the United States, municipalities are intervening by either prohibiting short-term rentals in some communities altogether, or sections of the city, or attempting to limit them by implementing and enforcing regulations. This is being done through zoning laws, tax laws, permitting requirements, restrictive covenants and land use ordinances. Failure to comply with these regulations may result in hefty fines.
Residential zoning ordinances exist to preserve the character of neighborhoods and to protect property values. Generally, larger cities and tourist destinations tend to have stricter rules than smaller cities and non-tourist destinations. Some cities construe short-term rentals as "hotels", which renders them completely prohibited in residential zoning areas. Some prohibit non-owner occupied rentals from residential zones. Some cities restrict the number of homes within a neighborhood or units within a multi-unit building that can be rented, and/or limit short-term rental periods.
Some states or municipalities may require hosts to maintain a register including the names and dates of all guests staying at a property. This is to ensure basic public safety protections and zoning enforcement.
Short-term rental platforms and hosts may be required to comply with state and local tax laws. Many municipalities are now requiring "hosts, " similar to hotels, to collect and remit local occupancy, lodging or hotel taxes.
On-line hosting rental platforms and hosts may be required by some cities to apply for and maintain licenses, and to pay the associated fees. Hosts may be required to get a certificate of use and/or business and/or short-term rental license. The issuance of a license or certificate of use may be contingent upon complying with certain requirements, such as specifically identifying all units or homes available for short-term rental, maintaining a guest register, and agreeing to comply with applicable laws, rules and ordinances. Where the short-term rental is located in a condominium or homeowner's association community, proof of compliance with that community's legally enforceable declarations or covenants could also be required.
Ordinances have been implemented in some communities to protect the security and safety of guests and local residents. Some regulations set forth health, safety and sanitation rules, and require inspections and food and alcoholic beverage certifications. Hosts may be required to comply with the Americans with Disabilities Act ( "ADA" ). Hosts may be required to carry commercial liability insurance to provide coverage for bodily injury and property damage to third parties.
Ordinances have been implemented to protect the character of communities. These ordinances address noise levels, the method of advertising, traffic and parking regulations and occupancy levels. Additionally, hosts may be required to advise guests of certain state, local or condominium rules, regulations, limitations, articles and/or bylaws.
In conclusion, cities and counties throughout the United States have enacted regulations in an effort to balance individual property rights with protecting the character and viability of neighborhoods and communities. There is also a mandate to also stimulate the housing economy, maintain property values, and promote fair competition within the hospitality industry. While the future of such efforts remain uncertain, it is clear that the interests of the hospitality industry would be best served by way of the industry's involvement in the legislative process.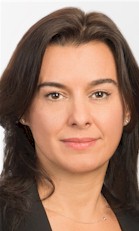 Ms. Ippolito-CravenFrancesca A. Ippolito-Craven is a Shareholder and Hospitality Practice Group Co-Chair in the Miami, Florida office of Kubicki Draper, a full-service firm. Her practice involves representing owners, operators, developers, contractors and franchisees of hotels, resorts, vacation clubs, restaurants, health clubs and spas, and bars and night clubs in hospitality and associated retail and vendor related operational and management issues, transactional matters and litigation. Throughout her career, she has drafted, negotiated and litigated various operational, vendor, event and artist agreements. Additionally, she has handled lawsuits involving liquor liability, event sponsorship, sexual assault, security, premises liability, products liability, toxic and hazardous substances, foodborne illnesses and construction. Ms. Ippolito-Craven can be contacted at 305-982-6604 or fic@kubickidraper.com Please visit http://www.kubickidraper.com for more information. Extended Bio...
HotelExecutive.com retains the copyright to the articles published in the Hotel Business Review. Articles cannot be republished without prior written consent by HotelExecutive.com.
Share this article with your industry colleagues