Social Media Trends Impacting your Hotel in 2018
By Gaurav Varma Product Marketing Manager, Milestone Inc. | February 11, 2018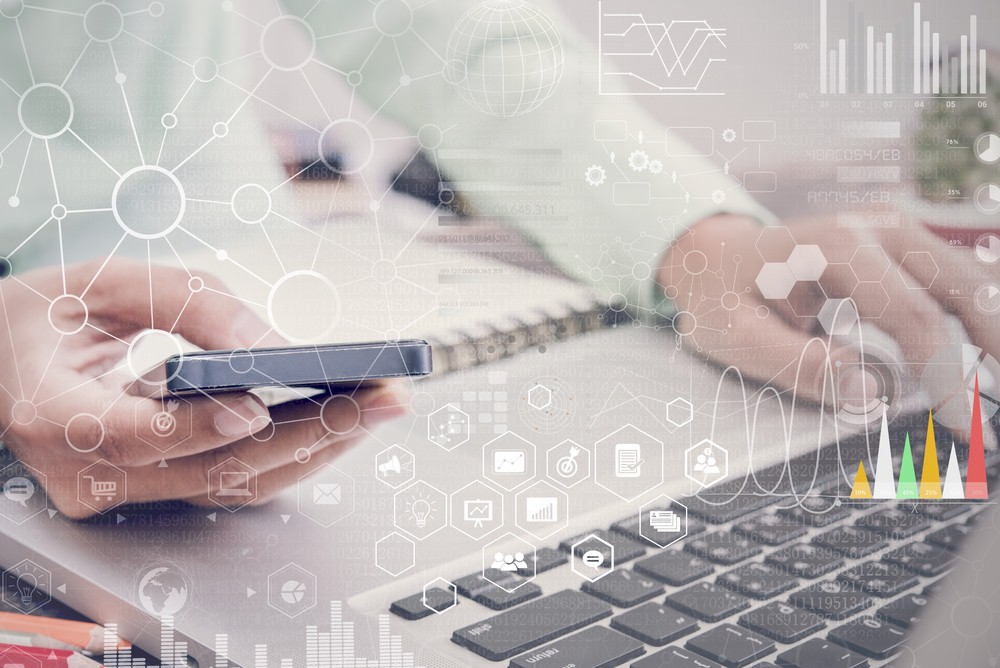 Social media is the natural extension of your business. It helps you to engage with your target audience to inspire real-life conversations. Social media is particularly engaging and with the increasing mobile penetration user engagement is only going to increase. More and more businesses including hotels are trying to connect with audiences on social media to establish a meaningful relationship to become a partner of choice.
1. Social Networking Remains Popular
Social media penetration is increasing year over year. Per Statistain 2017, 71% of internet users are also social media users with future projections showing no signs of slowing down. In 2016, more than 81% of the US had a social media profile. For many people social media is now their primary source of news and information, elevating it to more than just entertainment. With increased digital connectivity, around the clock access to smartphones and the lower cost of data, social media is now a way of life.
Mobile devices occupy a center stage role to enhance user experience. Location based services and Apps, near me searches such as Google Now, Foursquare, Uber and AirBnB are now solving a range of customer problems and delivering experiences in the here and now. Most social networks have launched mobile specific apps to cater to the on the go user making social media seamless in oneís lives. Thus, itís important for your hotel to actively include social channels in your marketing mix.
Action Points for Your Team:
Make social media marketing part of your 2018 digital marketing road map
Find talent within your company or hire a professional agency
Start by auditing your existing digital assets (vs competition) to know where you stand
2. Bet on Video
In the mobile-centric world, video finds new meaning in 2018. According to Ciscoís Visual Networking Index 2016-2021; Internet video traffic will grow fourfold from 2016 to 2021, a CAGR of 31 percent. Further, live internet video will account for 13 percent of Internet video traffic by 2021. Live video will grow 15-fold between 2016 to 2021. As video becomes more and more popular, the key will be to capture audience attention in creative ways. The dynamic interactivity of video allows users to enjoy a deeper and more immersive experience. Something that is especially important and useful for hospitality and travel. Imagine a first-time guest finding your hotel via a friendís recent holiday pictures and video posted on Facebook or Instagram.
Millennials, more so than others, are most likely to plan a trip looking at someone else's photos and videos. Many social networks now focus mainly on video, for example Snap Chat and Instagram have implemented video stories that show an on demand and authentic experience with audiences. Facebook Live is being used to demonstrate cooking techniques, on property experiences or Q&A to answer guestís most pressing questions about a destination. These are some examples of how video is being used today by hotels around the world. Another trend driving video engagement is the nature of Ephemeral content (Short video content lasting approximately 24 hours or less), with 10 billion daily views, these videos popularized by SnapChat especially capture the attention of younger audiences.
Action Points for Your Team:
Itís important to understand video is not a strategy but a tactic, so before you create videos you should decide what these videos are for and what impact you would like to have with video content
Video on Social media is particularly impactful and can be a source of travel inspiration unlike TV or magazines which are more static in nature. Live on property videos with the Concierge, depicting your key property feature or events, can drive demand for your property
The short-lived nature of Ephemeral content, often results in the best engagement rates according to Adweek
3. Chatbots for Customer Service
Chatbots have been around for a while now and slowly we are seeing them become better at what they do. They are no longer the error prone experience they were when they were first launched a few years ago. Chatbots are a natural extension of your hotel and serve a variety of customer needs from itinerary planning, booking, local area information and more. Hyatt Hotels USA was one of the most famous brands who adapted a ChatBot to serve customer enquiries via Facebook messenger. More recently travel aggregator Hipmunk has enabled a group chat functionwhich allows people to chat while they plan their trip. The Artificial Intelligence (AI) powered chatbot technology is here to stay. At Eye for Travel Europe, Edwardian Hotels showcased their chatbot technologywhich integrates directly with property management system Opera (PMS) and assists the hotel in over 900 ways.
Action Points for Your Team:
Give personality and tone to your chatbots to make communication with customers personalized and meaningful
When launching a new chatbot define your use cases, for example; to provide property recommendations
Adaption of this new technology will happen gradually, make sure you have people looking at the kind of queries coming to you via chatbots
4. Content Marketing and Personalization is Here to Stay
Clearly, content is still the king. People respond to meaningful and relevant content which focus on user personas. When focusing on personas, you can tailor your content strategy for specific user groups. In turn, these groups can become your advocates if your content resonates. Sharing, liking and distributing content across guestsí personal network works just like word of mouth. But easier to remember. Adopting a storytelling approach to your content will help you connect with your audience.
For example, social media influencers have made a significant impact on hotel marketing.PwC polled digital buyersage 18 and older who had shopped online at least once in a year and nearly 45% of respondents said that social media comments, reviews and interactions effected their online buying behavior. What do guests typically ask for? What does your front desk team or concierge often recommend to guests? These are exactly the types of topics you should focus on in your social posts. For reaching the maximum users make sure to deploy paid campaigns. There are different types of hotel content you can include in your social media strategy.
Action Points for Your Team:
Know your target market and guests who interact with you online and create a persona around them based on demographics such as gender, age group or interest groups
Research upcoming events and activities in the hotelís local market, and include the information into the centralized marketing calendar
Create content around local events and happenings, use things to do or local attractions as your evergreen content and mix up specials and offers to promote business objectives
5. Leverage Omni Channel Marketing and Paid Social
Lastly, make all your digital assets work to amplify your brand and social presence. The goal of your business is not just to build an engaging social profile but to make sure your customers get what they want. With the proliferation of so many digital channels the customer journey has become complex and itís important to optimize all channels which customers use to interact with your hotel. For example, allowing searchers and social media users to find your professionally appealing brand page on Facebook easily. Itís important to do keyword research and analysis, optimize content of your social pages including business information, images and overall branding. Guest should also have an option to book your hotel from your social media pages.
An optimized blog works as an extension of your social media pages and allows a hotel to showcase all of its unique features, events and activities in detail. You can have an optimized blog strategy with either an integrated blog with your website or a standalone blog. A blog leads to better search engine visibility, higher traffic, and higher engagement to your website and to your social media pages. Facebook and Twitter are both largely paid platforms now; free exposure of your content on social channels are long gone.
Facebook news feed has become competitive and the algorithm only allows a fraction of feed to show up on fan pages. Facebook indicated in the past that reach of organic posts will drop to zero %. For hotels to gain higher reach, paid marketing is necessary. On the other hand, Twitter, has an even smaller shelf life and a paid strategy is what it takes to get your message out.
Action Points for Your Team:
Social Media Marketing is best leveraged when done in tandem with all other channels
Make sure you have a budget for paid social advertising to gain larger visibility of your content
Use a social media management software to manage your different channels, content and audience
It is human nature to share what we like. Make sure your guests get what they are looking for and in turn your hotel gets talked about, liked, and shared. Enhance your social engagement, your outreach and your web presence with social signals that drive community engagement and bring the business into focus.
HotelExecutive.com retains the copyright to the articles published in the Hotel Business Review. Articles cannot be republished without prior written consent by HotelExecutive.com.