Enhance your Talent Management and Increase Retention with an Employee Engagement Survey
By Peter Stark Principal, Peter Barron Stark Companies | March 04, 2018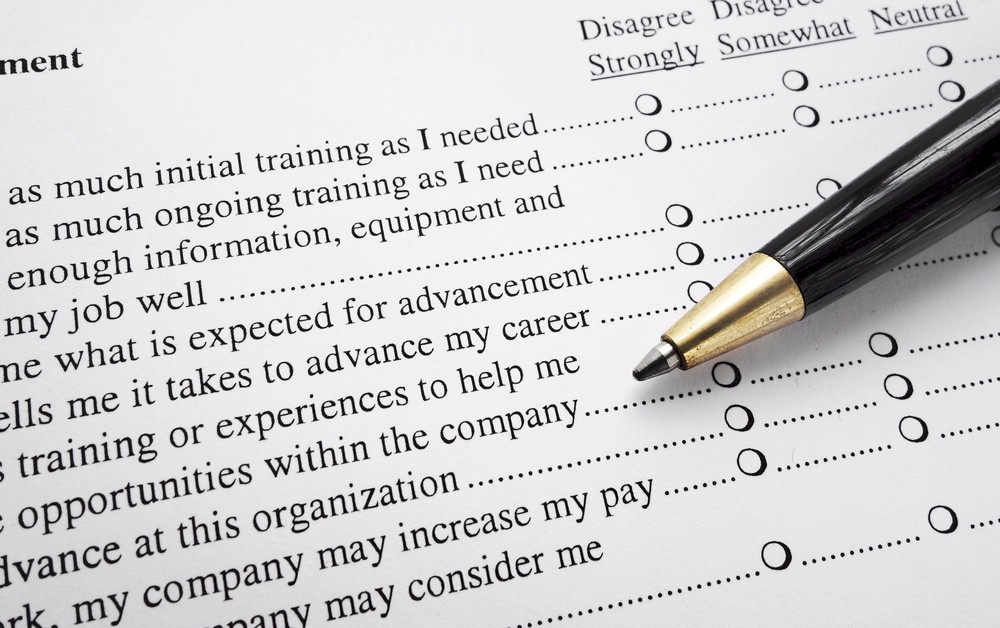 The good news is the hospitality industry is growing. The bad news is that employee turnover in the industry is also growing. According to the Bureau of Labor Statistics, the hospitality industry turnover rate topped 70 percent for the second year in a row. The average hotelier spends 33 percent of their revenues on labor costs alone. Employee turnover can impact you with costs in recruiting, pre-departure costs, selection of new team members, training and the overall loss of productivity. Some studies estimate the cost of replacing an employee can range from thousands of dollars to 1.5 to 2.0 times the cost of higher level leader's salary. While even the strongest organizations seldom have 100% retention, you have something in your talent management toolbox to help significantly reduce or prevent wandering eyes: an Employee Engagement Survey.
An Employee Engagement Survey will help you determine the EKG of the overall health of your individual properties. When morale is low, there is something called the contagion effect. This is when the culture gets so bad and the turnover rate is so high that is impossible to continue to ignore the problem. You concede you are losing the talent war.
After 25 years of conducting Employee Engagement and Opinion Surveys for organizations, we are more convinced than ever that these surveys are critical tools in assessing the effectiveness of your leadership team and the health of your properties. Organizations that administer a customized survey anonymously and then take action based on the results, most often tend to improve the culture of their organization with each survey.
Why Surveys Fail
But, it is important to acknowledge the thousands of employees and managers who believe the whole survey process is a big waste of time. And, it is important to note that we are in agreement with this group of people and how they think. In many organizations the Employee Opinion or Engagement Survey is a waste of everyone's time and the organization's money. Here are the top 6 reasons that we have uncovered in why employee surveys fail.
1. Senior Management is not in full support
Every human resource professional wants to make a difference in the organization by improving the culture and make the organization a place where employees love coming to work. But, if the CEO and senior leaders are not in full support of conducting a survey, it is destined to fail.
2. The survey is not customized
If you are going to ask employees to take their time to take the survey, you had better ask them about topics that are relevant and questions that are actionable. It is critical that pre-survey interviews are conducted so you know what questions to ask, and that you are including questions that will bring you the desired outcome you are looking for. We inherit a lot of surveys that contain questions that are interesting, but they are questions that you can not do anything with. In Employee Opinion or Engagement Surveys, you must ask questions that are actionable and are good for your business. This will require a customized not standard survey.
3. Break the data out for ownership
If you want your survey to fail, then just report back the overall hotel's data. When the data is not broken down by shift, department, or leader, it is impossible for anyone to take ownership. As long as there are enough employees in a leader's group, breaking it out will give you meaningful data that you can act on and hold leaders accountable to.
4. Do not act on the results
In every survey we do, there are some managers who do not even communicate back the results to their department or team. Even worse, there are some managers who provide the departmental results, but then never create a plan of what actions they will take to improve the culture in their department. Asking and doing nothing is worse than not surveying at all. And guarantees your culture will get worse.
5. Survey is not anonymous
When the surveys are conducted in-house, there is always a belief that someone knows how everyone answered the survey. Using a third-party administrator significantly improves the anonymity of the survey and the response rate.
6. Leadership does not listen
I have listened to hundreds of managers who look at the survey data for their department and then tell me how they know exactly why their scores are low. Instead of listening to understand, these leaders are more comfortable making assumptions of why employees responded the way they did. Ultimately dismissing employee's opinions as incorrect.
7. Shoot the messenger
One manager was in stunned disbelief that his employees did not trust him. To confirm that these results had to be wrong, he called his team together and asked, "who does not trust me," and "what have I even done that makes you not trust me." Sure enough, everyone in the meeting said, "Hey, we trust you. I thought the question was referring to other areas of management." Challenging employee's feedback will not gain you better results or culture, nor will they be honest on future surveys.
Benefits of Including a Survey into Talent Management System
It's not just conducting the survey that will help you maximize your talent management system. It's the insight and quantifiable data that it can provide you with, and the subsequent actions you can, and must, take after the survey that will bring you the benefits and rewards of a survey. To gain the maximum success out of your talent management system, here are some ways incorporating an Employee Opinion Survey can enhance and benefit your system:
People don't quit their company, they quit their supervisor. Typically, they cite incompatibility or dissatisfaction with their boss as the reason for leaving their jobs. By using the survey data to identify leaders who are at risk, or have low leadership scores, will allow you to provide training and coaching to help the leader identify employee concerns and improve their skills and overall working environment. In your Employee Engagement Survey, employees should rate their direct supervisor's leadership skills, providing you with a mini report card on each leader. This makes it easy to quickly identify those leaders in need of help, and those who have a solid, effective working relationship with their team members.
Hold leaders accountable for improvements
Sometimes, employees indicate on their exit interviews that nothing ever changes. When a leader is in trouble, it's easy to make an action plan. But to truly know if the leader's improving or just giving lip service, you need quantifiable data. Your Employee Engagement Survey gives you just that: data from everyone involved on how the leader and team is improving, or not.
Measure employee's connection to the organization
We have found that there is a strong link between an employee's faith in the organization and how well they are connected to the organization's goals and future direction. If employees feel they don't know where the company is headed, it will be hard to be motivated to help the company get there. Without understanding how their work matters within the organization, employees can lose hope. Your Employee Engagement Survey can help you take a read on this connection and provide the company with a great opportunity to further share and reinforce the vision, and help identify which departments or teams need to be reconnected to the company's vision.
Identify training and growth opportunities
For most organizations, opportunities for advancement are slim. To keep employees engaged, organizations need to provide them with opportunities to learn new skills and grow technically. Adding questions about personal growth and development to your Employee Engagement Survey will help you identify employees' perceptions about opportunities for growth within their current positions. Since the most engaged employees rate growth and development as the most important benefit to them, this is essential to add to your talent management plan.
Get a read on recognition and morale
Employees thrive on regular, on-going feedback, and feeling that they're valued by their organization and leader. While performance reviews are good, they're usually only completed once a year. In order to stay motivated and engaged, employees need positive reinforcements much more often than a performance review can offer. When you examine your Employee Engagement Survey results, you'll be able to identify areas where recognition and motivation may be lacking. Motivation (and, more worrisome, de-motivation) spreads like wildfire. Once an employee's motivation starts to drop, it can be contagious. Identifying these pockets on your Employee Engagement Survey can help contain the flames.
Your Employee Engagement Survey can help you not only retain the talent you currently have by improving your corporate culture, but attract new talent as well. Employees that love their job are usually not shy about spreading a positive word about your organization. This is the best buzz a company can have for recruiting. This is one of the reasons we created our Award for Workplace Excellence, as it allows employers to proudly display their accomplishment on their websites, marketing materials, and to use as a resource when recruiting.
Ensure statements you ask are actionable
Another important feature of a good Employee Engagement Survey is that the results must be actionable. This cannot be accomplished with a Gallup-style 12 question survey. There is no doubt that engagement can be measured with just 12 questions, but the results will leave you with more questions than answers. It is important to not only understand whether employees are engaged or disengaged, but also what is specifically driving employee engagement or disengagement. In order to understand these drivers, an employee survey needs to explore a broader range of specific, actionable issues related to engagement. This is where a customized survey can be the wining ticket and save you hours upon hours of follow-up survey work to determine what employees were rating.
Incorporating your Employee Engagement Survey or Employee Opinion Survey into your Talent Management System will help you identify your organization's strengths, as well as, bring your attention to the areas in need of help and additional resources. You can manage your talent through a variety of ways, but having quantifiable data to measure how you are progressing will mean the difference between merely having a program in place and conducting a successful program with measurable improvements.
HotelExecutive.com retains the copyright to the articles published in the Hotel Business Review. Articles cannot be republished without prior written consent by HotelExecutive.com.