Creatively Adapting to New Innovations in the Lodging Industry
By Lynn K. Cadwalader Partner, DLA Piper | December 17, 2017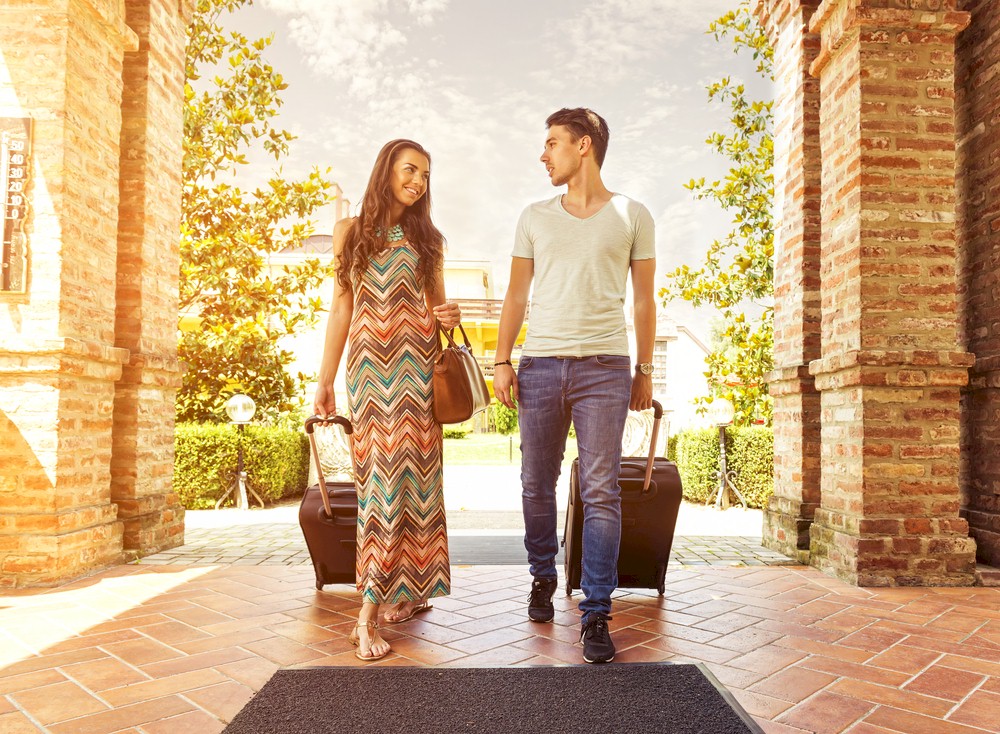 Hospitality is a dynamic industry, constantly changing to meet guest expectations. As a result, a premium is put on innovation, and hotel owners and operators are always on the lookout for new products which can meet, and even anticipate the evolving needs of guests.
Due to changes in guest desires and preferences, the advent of new technologies, the rise of millennials as a significant segment in the travel and leisure market, changing travel patterns and the entrepreneurial nature of the hospitality industry, the physical and service standards of what defines a "hotel", at its most basic level, has expanded beyond the notion of the traditional "bricks and sticks" concept.

Catalysts for Change
A number of factors have triggered recent innovations in hospitality, and how we define and choose hotels.
Digital Innovation Technology ( Rise of the Smart Hotel )
Digital innovations, such as mobile booking, check-in, payment and in-room service, have become more popular with busy travelers, particularly the younger generation. Easy anywhere/anytime online access has become the expected standard for many, which has changed the concept and necessity of the "front desk" and other service aspects of the hospitality industry. Other cutting-edge technology innovators include the artificial intelligence of robotic butlers, and guest management software that works using a personal profile which anticipates guest needs before they arrive. Scent technology is another modern device which scents a hotel with a brand-identifying smell that elicits a feeling in guests connecting directly to memory.
Impact of Internet Marketing and Distribution
The availability of Internet marketing has led to increased competition and has created pressure on room rates. In addition, the delivery cost for getting customers into hotels has changed significantly by the emergence of online travel agencies or booking websites ( OTAs ), which can charge hefty commissions. OTAs do more than just sell hotel and vacation packages; they have significant influence over consumers' behavior, not only by informing them about travel destinations and hotel brands, but by perpetuating a belief that guests will receive the best price if they book through third parties. Only about 30% of all bookings go through hotel websites vs. 70% made through OTAs.
Connection with Community
Thanks to OTAs and technology generally, today's consumers are more sophisticated and better educated than they were a decade ago. With online ratings and ever more international travel, consumers have the ability to research and better understand their hotel options. Increasingly, they are looking for a sense of local character and connection with the local community in their hotel room and their stay. This trend has begun to redefine hotels away from the brand uniformity of the past, with community interaction, not brand being the focus of the hotel experience. Hotel staff must be knowledgeable about local experiences and opportunities, which might include, for example, meeting with a local artist or touring a distillery with the local brewmeister.
Combining Business and Pleasure Tavel
"Bleisure" is a rather new portmanteau word referring to the practice of taking a business trip and adding a few days of vacation at the end. Combining work and play is a popular trend, especially among younger travelers who want to spend time sightseeing after their meetings.
Impact of the Sharing Economy
Sharing economy, or peer-to-peer lodging platforms continue to shape the global hospitality industry for both leisure and business travelers. In 2016, the number of listings at Airbnb, probably the best known peer-to-peer platform, exceeded 3 million globally, in over 191 countries. Increasingly, peer-to-peer players are being subjected to the same rules, regulations and taxes as those imposed on traditional hotels, closing the gap between hotels and alternative lodging platforms. One significant effect of the advent of the sharing economy on traditional hotels is that room rates during high occupancy "compression nights, " when hotels typically make their highest profits, have fallen in recent years in the largest US hotel markets. This is because, when hotels are fully booked, travelers are now tending to book alternative lodging sources, shrinking demand and making premium pricing harder to hold.
What Are These Innovative Hospitality Products and How do They Differ From Traditional Hotels?
Growth of Boutique, Lifestyle and Soft-Brand Hotels
Enhanced consumer awareness and travelers' desire for "genuine" local experiences has led to an increase in boutique ( independent or part of small groups ), lifestyle ( nationally franchised ) and soft-brand ( signature hotels, individually named and branded, but affiliated with a major national franchise distribution system ) hotels. These niche hotels have reported some of the highest occupancy, revenue growth and profit margins of any segment of the hotel industry over the past few years. Further, given that most of these hotels are located in key metropolitan areas ( New York, Los Angeles, Miami and San Francisco ), there is plenty of room to grow. The design of hotel rooms in the boutique and life-style sector is changing to a model of smaller rooms and expanded working and socializing spaces. Some of these hotels have limited in-room services – no room service or concierge – but offer a high-quality product with services concentrated in the hotel public spaces.
Wellness is Catching
Feeling good while traveling has grown from a concept to a required element of modern travel for many guests. Hotels have responded by integrating health and wellness features into the hotel design and room features, such as biophilic design, which incorporates exposure to natural lighting, view of nature, use of sustainably sourced material, living green walls/vertical gardens, and exposure to nature. Biophilically designed spaces not only help guests feel better, but can impact the hotel's bottom line through lower energy costs. Various design elements enhancing wellness are also being incorporated into guestroom interiors. For example, Staywell, by Delos, is a concept which infuses wellness into hotel rooms with features and programs that help maximize experience and minimize the impact travel has on the human body. Staywell-outfitted hotel rooms are customized to provide guests with better rest, fresher air, personalized lighting and more. Features may include air purification, aromatherapy, energizing light, vitamin infused showers and dawn simulator alarm clocks, which, of course, come with an enhanced room price. Marriott, in its continuing efforts to innovate, is featuring Stay Well features in certain rooms at designated properties.
Experiential Travel
The desire to integrate travel experiences with the local community has led to the recent proliferation of experiential hospitality options. Notably, Airbnb has enhanced its experiential travel stays by launching "Trips", structured as peer-to-peer, offering unique local experiences curated by individual hosts, such as meals, music, tours, etc., as well as partnering with local nonprofits to provide unique Social Impact Experiences for guests. Trips can be booked through Airbnb's mobil app with or without an Airbnb stay, and are offered as Immersions ( multi-day activities ) or as Experiences ( which last for a few hours as an a la carte item ). Following the trend toward a one-stop travel, stay and tour experience, Airbnb, through its app, has plans to morph into a super brand of travel with combined travel-related services on a single platform.
Sharing Economy Meets Hotel
Innovative hoteliers are adopting peer-to-peer platforms as alternative distribution channels for hotel inventory. This allows lodging operators to reach new customers while reducing distribution costs associated with OTAs. For example, AccorHotels operates three luxury home-rental divisions ? Travel Keys, Squarebreak and onefinestay ( recently grouped together under onefinestay ) ? as alternative hospitality product options. Further, peer-to-peer concepts are gaining traction in the corporate travel community, as evidenced by the collaboration between American Express Global Business Traveler and Airbnb to offer rooms to business travelers.
Co-working and Co-Living Hotels
One of the newest and most innovative hospitality trends is the growing number of co-working spaces in hotels, and co-living hotels. These concepts create space for both work and play, incorporating the guest's desire for connection and social opportunities while traveling. Business travelers are increasingly utilizing co-working spaces in hotels, and both co-working and co-living spaces are beginning to shift the primary focus of hotels from guest rooms to public spaces such as the lobby. While co-working spaces in business settings is not new, co-working spaces in hotels is a fairly new concept, which converts lobby spaces to work space by day and social space by night.
The other side of "co-hospitality" is the co-living trend, which combines hostels with hotels. Co-living spaces are being created for both short and medium term-stays, and range from budget to luxury accommodations. Co-living spaces can be structured as a cheap alternative to apartments for entrepreneurial nomads, or can be geared to travelers with an interest in connecting with both co-travelers and locals. Co-living hotels are particularly popular with the hard-to-win-over millennial traveler. Always the innovator, AccorHotels has entered this market space through its new lifestyle brand, JO&JOE, which blends private-rental, hostel and hotel formats in a community living space providing a unique design approach and enhanced customer experience to both townsters ( people living nearby ) and tripsters ( people in town to explore ).
Pop up Hotels
In search of the rare and unexplored experiences, a new concept of "pop up" hotels has recently emerged. Many pop-ups are making their way in places off-limits to traditional hotels, catering to high-end clientele who can afford the price of exclusivity. Accommodations run from tents to shipping containers. An example of this is the program Blink offered by tour operator, Black Tomato, where locations and designs of temporary hotels are crowdsourced by customers. Those customers get to stay in the pop up hotel for a short time before it is taken down. Blink is touted as "the chance to design your own temporary accommodations and experiences in locations so private and untouched that no one else will have stayed there before and never will again in the same way.. There for a moment and then gone. Blink and you'll miss it."( 1 )
Sleeping Around, based in Antwerp, creates hotel rooms in shipping containers which it moves around the City to provide new views and experiences. Each pop up hotel offers a "village" of 4 hotel room containers with private showers, a breakfast lounge container and a sauna container.( 2 ). Many of the pop up hotel concepts involve some sort of tents, yurts or other "glamping" accommodations, and have been popular at music festivals. Marriott has entered the mainstream of this concept by offering Marriott-themed luxury safari tents at the Coachella music festival earlier this year.
Each tent featured the aesthetic of one of Marriott's eight life-style brands, and were offered to a handful of lucky guests who bid via the Marriott Rewards and SPG rewards programs. The package included luxury services allowing access to guest viewing areas, concierge and golf cart shuttles, as well as food and beverage options. Copenhagen-based design firm Pink Cloud, has come up with an innovative way to reactivate vacant office space, while providing another need: hotel space. The design firm's pop-up hotel concept is designed to temporarily convert vacant commercial real estate into lodging, by using modular, flat-packed components that could take over empty office floors, transforming them into luxurious welcome centers, hotel rooms and event spaces.
Innovation Raises New Legal Challenges
All innovation raises new legal challenges, often due to the fact that these new product types do not fit the conventional definition and legal framework of a hotel. This makes compliance with local laws a challenge. Further, as cities struggle to define and regulate these new product types, enforcement of laws and regulations may vary by jurisdiction. As counsel to clients involved in this space, we often are faced with fitting a square peg into a round hole and must be creative in considering where these products fit into the legal and regulatory landscape. Here of some legal issues to consider:
Zoning Restrictions and private Covenants.Most cities and counties have zoning or administrative codes which designate areas of the city that can be used for short term transient use. Depending onP the length of stay, providing transient accommodations in residential areas can be problematic. This can be an issue, in particular with peer to peer rentals and pop-up hotels. Further, planned communities and condominiums may have private CC&Rs which limit or prohibit rentals altogether. Review of the applicable zoning plan and private covenants is critically important as a first step in advising any new hybrid hospitality product.
Licensing and Permitting ( Transient Occupancy Compliance ). Many cities have become savvy to peer to peer rentals and regulate such rentals by requiring hosts to register or obtain a permit or license before listing a property for short-term rental or accepting guests. This includes disclosure and payment of transient occupancy tax ( TOT ) on the rentals. Traditional hotels obtain operating permits and pay TOT as part of their ordinary operations, but smaller operations or moving operations are hard to monitor; cities have reacted by prohibiting transient operations in some areas or by heavy regulation, which may include imposing monitoring obligations on the platform coordinating the rentals. Further, some operations are not clearly residential or hotel and may combine both transient and longer term rentals, which can make regulation tricky.
Compliance with Regulations Governing Rentals. Rental control ordinances may apply to certain categories of rentals – regulation is typically related to length of stay and number of rental units. Hybrid products such as co-living and co-working hotels may not squarely fall within or outside of these regulations. Further, certain accommodations may have attached affordable housing requirements, which can be violated when renting at non-market and transient rates.
Environmental Concerns.Traditional hotels and building structures typically go through a lengthy environmental and development impact process prior to approval. Hotels are vetted carefully by local, state and federal agencies in order to review and identify, and require mitigation of the impact of development on the environment and the community. This vetting generally involves a public process which allows the community and various interest groups to voice their views regarding the proposed project, allowing for adjustment of the development plan. Pop up hotels, given their transient nature, generally don't go through this vetting process, which may be impactful on the community and out of compliance with zoning codes and environmental regulations. I note that most pop up hotel companies I reviewed understand this concern and incorporate some form of environmental "leave no trace" concept as part of their platform. Peer to peer rental platforms may impact the neighborhood by turning residential neighborhoods into transient, and impact parking and street traffic. In mitigation, some cities limit peer to peer rentals to a maximum number of nights per year.
Life Safety Concerns. Health, life and safety concerns are an important part of the regulation of any type of public accommodation. Hotels are subject to heavy scrutiny and regulation in this regard, and these concerns are incorporated into hotel brand standards. Hospitality products which are temporary or not clearly designated as hotel may bypass these important aspects of regulation, leaving health, life and safety concerns in the hands of the hosts or host companies with little to no oversight.
Looking Forward
It is important during this exciting time of innovation to seize the moment and creatively adapt to the changing concept of hospitality, capitalize on new trends and expand market share. While the new hospitality market disrupters may threaten traditional hotel business models, they also present an opportunity for the entry of new products into an industry which has always prized itself on innovation and creativity. Business travelers, vacationers and millennials have all begun to demand inclusion of new hotel products into their travel. It will be up to the hospitality industry to join the movement and incorporate these concepts into their platforms and brands.
References:
( 1 ) https://www.blacktomato.com/us/blink/ ( accessed November 8, 2017 )
( 2 ) www.sleepingaround.eu/en/home ( accessed November 8, 2017 )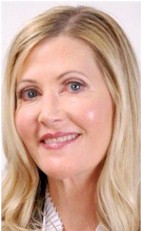 Ms. CadwaladerLynn K. Cadwalader represents clients acquiring, developing and operating hotels and mixed-use projects in the United States, Latin America and the Caribbean. Her practice includes providing legal and business advice to foreign investors seeking to invest in hospitality and real estate assets in the US. She also represents clients in the EB-5 immigrant visa program. Ms. Cadwalader represents private equity firms, developers, owners and operators in all facets of hospitality and mixed-use real estate. She understands the legal aspects of negotiating key transactions in this area. Ms. Cadwalader crafts workable solutions for tough legal and business issues. She is also adept at creating flexible legal structures. Ms. Cadwalader can be contacted at 415-615-6050 or lynn.cadwalader@dlapiper.com Please visit http://www.dlapiper.com for more information. Extended Bio...
HotelExecutive.com retains the copyright to the articles published in the Hotel Business Review. Articles cannot be republished without prior written consent by HotelExecutive.com.
Share this article with your industry colleagues