10 Steps to Effectively Manage High-Volume Recruiting
By Rebecca Barnes-Hogg Founder, YOLO Insights | March 04, 2018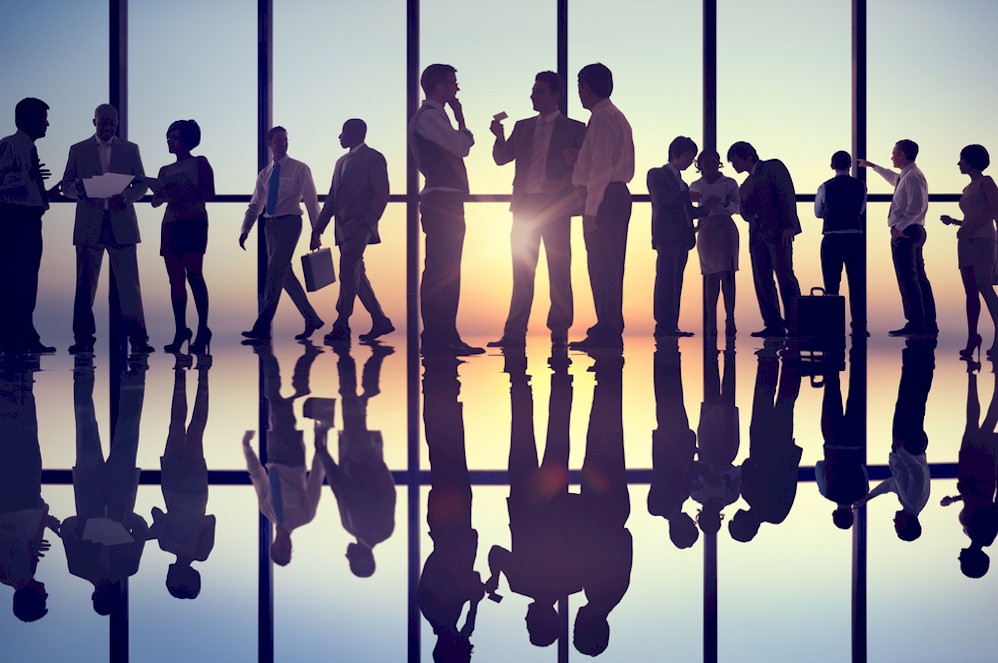 High-volume recruiting is a struggle that is real and if you haven't already noticed, it's a buyer's market for candidates. The competition for talented people with high demand skills is fierce and you have to be proactive about your recruiting process. You have to be fast and agile.
But there is good news! High volume recruiting can be managed quickly and effectively with the right systems and team in place. There are some tricks you can use to speed things up without sacrificing quality. Here are ten steps to ensure your high-volume recruiting is successful.
1. Start with a Plan.
Planning requires some thoughtful consideration of your current situation and your desired outcomes. Much like programming your GPS when you start out on a trip, you need a starting and ending point before you can map your route. Do an audit of your recruiting process and look for ways to be more efficient. For example, limit approvals or use electronic approvals, begin preliminary sourcing while the job requisitions are in progress, and work with hiring managers to eliminate or work around job specifications that severely limit your candidate pool. Also, consider how you might divide and conquer steps in your process ¬such as assigning dedicated staff to source candidates or pre-screen resumes. Wherever possible, automate routine tasks like scheduling and reminders.
So, let's start mapping your route to successful hiring.
2. Know Your Employer Brand
An employer brand is who you are as a company. Start by having conversations with your current employees to find out why they work there, what they are passionate about, and what keeps them working for you. Ask your new hires why they picked your hotel instead of another hotel or other offers they may have received.
Next, look at why people leave. What are their reasons? Are you giving a realistic preview of your hotel and your jobs? Find out where the "miss" happens. Also, ask candidates why they rejected your offer.
The answers to these questions help you understand who your ideal candidates are, what they value, who your competitors are, and how you can position yourself to be more attractive to your candidates. This information helps you create an employer brand story that is truthful and realistic. You might need to work with marketing to create messaging and communication strategies to make your employer brand come alive for candidates.
3. Develop Your Strategy.
Often, we think we have a strategy when in fact we simply have a to do list. To do lists are great, but a strategy requires input, commitments, and communication from all parties involved. If you have managers who don't respond to requests for information in a timely manner or if you can't get them to block out time on their schedules for interviews, then you don't have a strategy that everyone understands and supports.
If you've ever watched a NASCAR race, you know that the driver isn't solely responsible for winning. Every driver has a pit crew that supports his success on the track. The pit crew has a strategy to quickly service the car and get it back on the track in seconds because in the race, every second counts. While recruiting takes more than a few seconds, if you create a process that functions like a pit crew and is fast and agile and focused on quality, you can hire the best candidates.
But you have to follow this process every time. If you don't, quality suffers. If the pit crew skips a step it can be disastrous for the driver. You can absolutely speed up your process without sacrificing quality. You just need to create a high-performing pit crew that works together to achieve your goal—hire the best fast.
4. Know Your Ideal Candidates
It should be your priority to know every open position to secure the most engaged, best quality candidates. The most important part of attracting top talent is getting a true picture of your candidate. You need to create a picture of what they look like. In marketing, these are called "Buyer Personas." In recruiting, they are your employee persona or employee avatar. Answering these questions will get you started:
What personality traits do they possess?
What behaviors do they exhibit?
What is important to them?
What results do they achieve?
How do they achieve these results?
What tools do they use?
What skills do they possess?
Which skills are absolutely critical, what skills are nice to have and what skills are a bonus or the icing on the cake?
But, you also must understand what they don't look like. You need a basis for comparison. Words mean different things to different people. Knowing what you don't want is just as important as knowing what you do want.
Have some fun with this. Gather information from a variety of sources—top performers and not-so-top performers, managers, customers, peers, vendors, or anyone who interacts with this person as they do their job.
5. Know Your Available Talent Pool and Where to Find Them.
What resources such as education, technical training programs, workforce development programs, and related industries with transferable skills are available? Commuting distance is also important because the longer the commute, the higher the compensation needs to be. For example, if you are recruiting for $10/hour jobs, you might want to limit your search to no more than a 5-mile radius.
It's a buyers' market for job seekers and that means you have to market your jobs to candidates. When you understand your ideal candidate and what's important to them, you can use that information to attract candidates to your hotel. Great candidates want to know what it's like to work for your hotel—why their work matters, how it contributes to the success of the hotel, and what someone can expect in terms of career development and continued learning. The goal is to have a large pool of qualified candidates who are dying to become part of your team.
This means that your job postings must sell your hotel's open positions. One of the best ways to find the right candidates is to write a great job posting. Instead of using your usual job descriptions for your ads, take the time to write a job posting that catches a candidate's eye and stands out from the crowd. To do this, you have to understand what appeals to candidates (see #4).
Get Creative! Think about ways to engage with your ideal candidates. Here are a few examples. IKEA recruited their customers by putting instructions on how to build a career in their product boxes. The photo sharing site, Flickr, embedded "We're hiring" messages in source code—visible only to the software people they want to hire. Or, simply watch for people who exhibit the attitude and behaviors you need and then talk to them. Your awesome waiter at dinner last night could be your next great employee Look for hidden gems of background and experience that can enhance your hotel.
6. Use technology Wisely.
Today, candidates are applying via mobile devices. Your ATS (applicant tracking system) has to be optimized for mobile devices. Test it and make sure it works on tablets and smartphones. Candidates unable to complete an application on a mobile device rarely go back later to apply on a laptop or desktop—if they even have one. And, you want to keep your application process short. The longer the application, the higher the bounce rate.
Consider using other technology tools to make your process efficient. Use a scheduling tool like Calend.ly to speed up scheduling applicant interviews. You can set blocks of time on your calendar for screening interviews and send a link to candidates to have them schedule themselves to eliminate back and forth to find availability. Many of these scheduling tools allow you to add a short questionnaire that asks candidates standard "housekeeping" questions like salary requirements, commuting times, and so forth, right in the calendar appointment.
Whatever tools you decide to use, remember to measure your success and return on investment. A tool is only useful if it gives you results.
7. Make the Process as Easy as Possible for The Hiring Manager.
Hiring managers have many competing priorities and anything you can do to make high-volume recruiting easier speeds up the process. Use automated scheduling tools to facilitate candidate interviewing; use a standardized, consistent method of presenting candidates; and provide targeted recommendations on areas to probe more deeply during an interview. Hiring managers will appreciate having candidate information packaged in a way that gives them easy access to everything they need (cover letter, resume, the recruiter's notes, assessment tests, standardized interview questions, and candidate evaluation forms).
8. Keep Everyone on the Same Path
Prior to recruiting for any position, it is important to identify your goal. Everyone on the team must understand the role(s) you are looking to fill, what the core responsibility is and how the role fits within your hotel. All members of your recruiting team should have a clear understanding of the position(s).
As a recruiter, you also have to make informed decisions and you need to be kept in the loop to do that. It's important to build relationships and open communication with every single hiring manager you work with. One way is to hold monthly informational meetings between recruiters and the leadership teams that they're supporting within the hotel, to collect the information needed to do your job effectively. By speaking directly to hiring managers on a regular basis, you are able to prepare interview scripts with specific questions tailored to each role you're filling.
9. DIY v. Outsource
This is always tricky. Know your areas of expertise and don't be afraid to call in an expert if you need to. Spending the money on an expert can actually cost less than if you do it yourself. If you have been trying to find great candidates and been unsuccessful, it might be time to call in a specialty recruiter or firm who has a strong pipeline of candidates. This is especially helpful for niche or specialty skills.
10. Track Results
There are many ways to measure your success. In addition to traditional metrics like time to fill and cost per hire, you can also use these more meaningful metrics.
Source Quality - For each recruiting source (job board, employee referral, targeted sourcing of passive candidates, etc.), track the quality of your candidates. Your goal is to have consistently high-quality candidates from your sources because that saves valuable time and money.
Applicant Quality - This is closely related to source quality. Tracking the number of candidates who are qualified confirms your sources and job posting are doing a great job of attracting qualified candidates.
Manager/Applicant Satisfaction - Measuring both manager and applicant satisfaction with your recruiting process provides valuable insights on where your process is efficient and where you can improve.
Quality of Hire - Track real performance for your new hires, including turnover in the first 30 days to one year as well as your normal performance metrics like progress on goals and objectives.
With a little work up front and a consistent process, you can fill positions quickly and avoid being overwhelmed by high-volume recruiting. This seems like a lot of work and you may not think you have the time to do it all when you are under pressure to hire large numbers of employees quickly. It will pay off in the long run, however, as you are able to hire better employees and retain them for longer. And that's important because retaining employees is always significantly less expensive than the costs of recruiting, hiring, and training new employees.
HotelExecutive.com retains the copyright to the articles published in the Hotel Business Review. Articles cannot be republished without prior written consent by HotelExecutive.com.