The Overlooked Key Elements of Employee Integration
The introduction of a new employee to your hotel is more multidimensional than we previously thought
By Lisa Seay Founder, Element C | March 11, 2018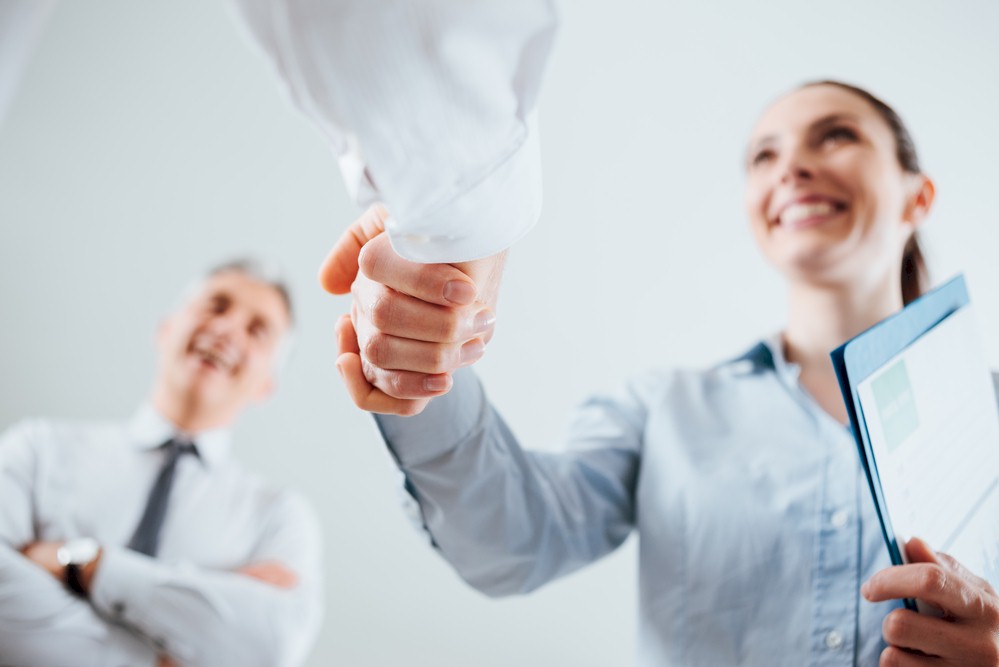 Welcoming new employees is likely something you do often. So often, in fact, that it might feel more like a process than an opportunity. A have-to-do instead of something that could really make a difference in the experience of that employee. A requirement involving a series of tasks rather than a chance to build a long-term relationship.
In a report by the Society for Human Resource Management, Onboarding New Employees: Maximizing Success, onboarding is defined as the thing that helps new hires adjust to the social and performance aspects of their jobs, so they can quickly become productive, contributing members of the organization. Done well…it might even distinguish your organization as a great place to work.
Yet, despite the opportunity companies have to set themselves apart, we see them limiting their new employees to an experience that simply consists of getting to know the names of their co-workers, learning a little bit about the company history and shadowing someone who does the job they will do.
But, it doesn't have to be that way. Come along on a journey. One where your employee's introduction to your organization is more than meeting a few people, signing their new hire paperwork and learning how to clock in and out. This journey is more of an experience. And, as with any good experience, it has been thoughtfully planned with attention given to what we want to create for our new team member--a spirit of inclusion and opportunity that ultimately reinforces the decision made to join the organization and sets the foundation for a long-standing employment relationship.
This is a journey from introduction to integration.
The Introduction Gap
Think about any introduction you've made or been a part of recently. It might have been to a new neighborhood, a new group of people who share a hobby with you or maybe you're the new employee on the team. Was there something about that experience that stood out because it allowed for a deeper connection to the group you were joining? Maybe it was your new neighbor inviting you to a party at their home to meet other neighbors instead of simply introducing themselves while out walking the dog. Or maybe your running buddy suggested a new app that will help you track your progress against a goal he knows you've set. Yes, introductions are helpful and they get the ball rolling when it comes to integration. But, without momentum, that ball hits a wall and is unable to go any further. Valuable partnerships that result in real results for your organization are formed when we strive to bridge the gap between introduction and integration.
The Business Case for Integration
Sounds well and good but isn't all this talk about moving past the introduction more a social nice-to-have than a business imperative? Yes, it's the polite (and right) thing to do AND it can have a meaningful, measurable impact on your business. An onboarding program focused on integration versus simply introduction can improve retention rates, increase employee satisfaction and ultimately, and possibly most importantly, improve your customer's experience. In fact:
After all the time and money you've invested in bringing your new hire to the team, isn't it worth recouping some of that investment by retaining them longer and having them become more productive faster? If you're still not sure…consider:
A report from SHRM confirmed that 1 in every 25 of all employees leave their jobs due to poor onboarding.
Up to 20% of staff turnover occurs within the first 45 days of employment.
In the US and UK, a combined total of $37 Billion is spent annually to keep unproductive employees who do not understand their jobs.
Lost productivity due to new hire learning curves can cost from 1% to 2.5% of total business revenues.
Less than one-third of U.S. executives are satisfied with the onboarding process – calling it below average or poor and that it reduces the rate of staff retention.
Just as travelers are evaluating your brand based on their end to end experience…from the reservation process to online check-in to the variety and quality of food and beverage choices, so are your employees evaluating you on how you acclimate them to your company. In a BambooHR study conducted in 2014 of 1000 employees, one-third of them had left their company within the first six months of employment.
23% report that they would have stayed longer had they been given clear guidelines as to the expectations of their job
21% said they wanted more effective training
17% said a friendly smile from a co-worker would have made all the difference
12% said they wanted to be recognized for their unique contributions
9% said they wanted more attention from co-workers and managers
A true integration provides these things new hires state are not just important but which ultimately contribute to their decision to stay or go. Integration includes activities that will really help your new team member to understand your environment, how work gets done and what to do when encountering obstacles. It introduces them to their fellow employees in a warm and friendly way. Ultimately, integration moves beyond the surface level of introduction-- thoroughly giving the new hire a thoughtful set of experiences to help them meet performance expectations sooner. And that's why it matters.
Components of an Effective Integration
Just like each of your guests has their own unique personalities (and quirks) so do your employees. Getting to know your new hire in a way that goes beyond their name and where they worked previously can have a tangible effect on your business. Yes, you've done a lot of learning about each other through the interview process. But most of that was focused on a person's past experience. During an opportunistic onboarding experience, get to know your new employee's strengths and how those could be applied to your business. Research done by Harvard Business Review and MIT Sloan shows that employees who get to apply their strengths at work have a higher retention rate than those who simply go through a standard new hire orientation. You can also gain information about how he likes to be recognized--and how she likes to receive feedback. Get to know a little more about the teammate's life outside of work--if for no other reason, it's nice to know if someone lives a long way from work, is taking care of a sick relative or is going back to school. By really taking the time to get to know your new hire, you're building trust. And with trust as the foundation, many other things are possible.
Gain Buy-in and Involvement from Key Stakeholders
Make onboarding an "all hands on deck" activity. You don't have to do this alone. Consider who else within your organization would have something to share or teach your new hire and could help them do their job better. If the new front desk clerk knew how things worked in reservations, perhaps she would be able to explain to a guest why they didn't get the room they reserved. Maybe a meeting or two with someone in Marketing would help the new clerk understand how to answer some basic questions about hosting an event at your property or reserving a block of rooms. Who can you engage in the integration, so your new hire knows more---and therefore can do more? He will integrate more fully when more people are involved in the process--each contributing their own unique point of view of what will help that new hire learn their job faster and become better at it. Increase the likelihood that the new hire truly understands their new job and gets to really know their new company by integrating a variety of your team members in the process. And, in so doing, you not only help the new employee, but you also are creating an environment where teaming is what gets results and employees have a vested interest in each other's success.
Pace and Sequence Onboarding Activities
This is where endurance comes in. Instead of sequencing new hire activities or the first couple of days or even a week, consider how spacing out a new hire's integration over the span of several months could impact their overall productivity and contribution. An article in Inc magazine shares that cosmetics giant, Loreal, integrates new employees over a 2-year 6-part program. During this period, the new hire participates in training and roundtable discussions, individual mentoring, field visits, and shadowing programs. Many times, we try to fill the new hire's first couple of days with all the information they need to know or will ever need to know to do their job. But, just like when you crammed for a test in school, the likelihood that you retained that information is lower than if you had spread your studying out over a period of time. Same with your new employee. Consider the training and experiences that will benefit your new hire and also when they should receive them in order to have the most impact. Also, think through what you need to reinforce along the way. Simply telling someone something once, in their first week of employment, does not guarantee that they've truly heard and understood. Look for ways to reinforce what's important—company values, service philosophies, how to solve problems—over a period of time and not just once.
Check-in to Reinforce Progress and Remediate Problems
Evaluate early and often. Give your new hires an opportunity to weigh in on whether the program is truly helping them acclimate to their role, integrating them into their team and culture and ultimately helping them perform better than they'd otherwise be able to. Build in recognition for a job well-done and for meeting milestones of the onboarding program. Find opportunities to give feedback on performance and what you're seeing so new team member knows where there are opportunities for improvement. By doing these things, onboarding becomes active and not passive, and you can modify and adjust based on the employee's progress. Some employees may pick up on certain areas of your training sooner than others. Rather than have everyone move at the same pace and within the same schedule, get real-time feedback from your new hire and adjust their onboarding accordingly—speed it up or slow it down to accommodate your new team member. It will have more benefit to adjust their schedule than to rush through hoping that they've gotten everything you intended.
Leverage Your New Hire to Integrate Future New Hires
Pay it forward. When a new team member has a good onboarding experience, they want to share it. And, they have a point of view that you and others may not have--coming from the place of being recently onboarded. When new hires participate in building the future of the onboarding experience, there is the opportunity to incorporate--almost real-time--what's working and not working. A new hire may feel less intimidated when learning their job if they're doing it alongside someone who is almost as new as they are. Look for ways to involve your new team member in creating the future of your onboarding program—they have a voice that needs to be heard.
Start Now
While it may be tempting to think about all this information and put it into your strategic plan for next year, the best time to start is now. Start where you are. Don't wait for conditions to be perfect. Simply, the longer you wait, the more at risk you are for those new employees you've worked so hard to recruit to leave before you're ready for them to. As you begin:
Determine what problem you are trying to solve. Do you want to reduce turnover of 1st year employees? Improve performance of your new team members? Ensure your culture is communicated in addition to the duties of the job? Ensure that you are clear on what you want to achieve by improving your onboarding program.

Identify measures for evaluating how you will know if you made an impact on the problem. Maybe you'll do a survey of new hires to determine satisfaction with the program. Or maybe you'll assess progress by reducing the turnover rate of your new employees. Whatever the measure is, ensure you have one so you know if your investment is paying off.

Be open to what's working and not working. Everything will not go smoothly but it doesn't have to. All you have to do is make progress and not stand still. Adjust along the way based on feedback and what you observe.

Build business case for additional improvements. You may not be able to include everything you want in your new onboarding program. Start where you are and build the case for why it's working. Add to and improve along the way—as you have the evidence to support why you should.
Continuing to assess, improve and evaluate your new hire onboarding to ensure it's not just an introduction but a true integration will have return far beyond what you invest. Not only will your new employees have a great experience, but your other team members, your leadership, your vendors and most importantly your guests will receive the benefit as well. Don't let the opportunity pass you by to provide an experience and not just an introduction.
HotelExecutive.com retains the copyright to the articles published in the Hotel Business Review. Articles cannot be republished without prior written consent by HotelExecutive.com.